THE ORIGINAL FIELD SPECIALIST
25+ YEARS OF R.E.D. ACROSS MONGOLIA AND BEYOND
OVERSEAS – RAPID EXPEDITIONARY DEVELOPMENT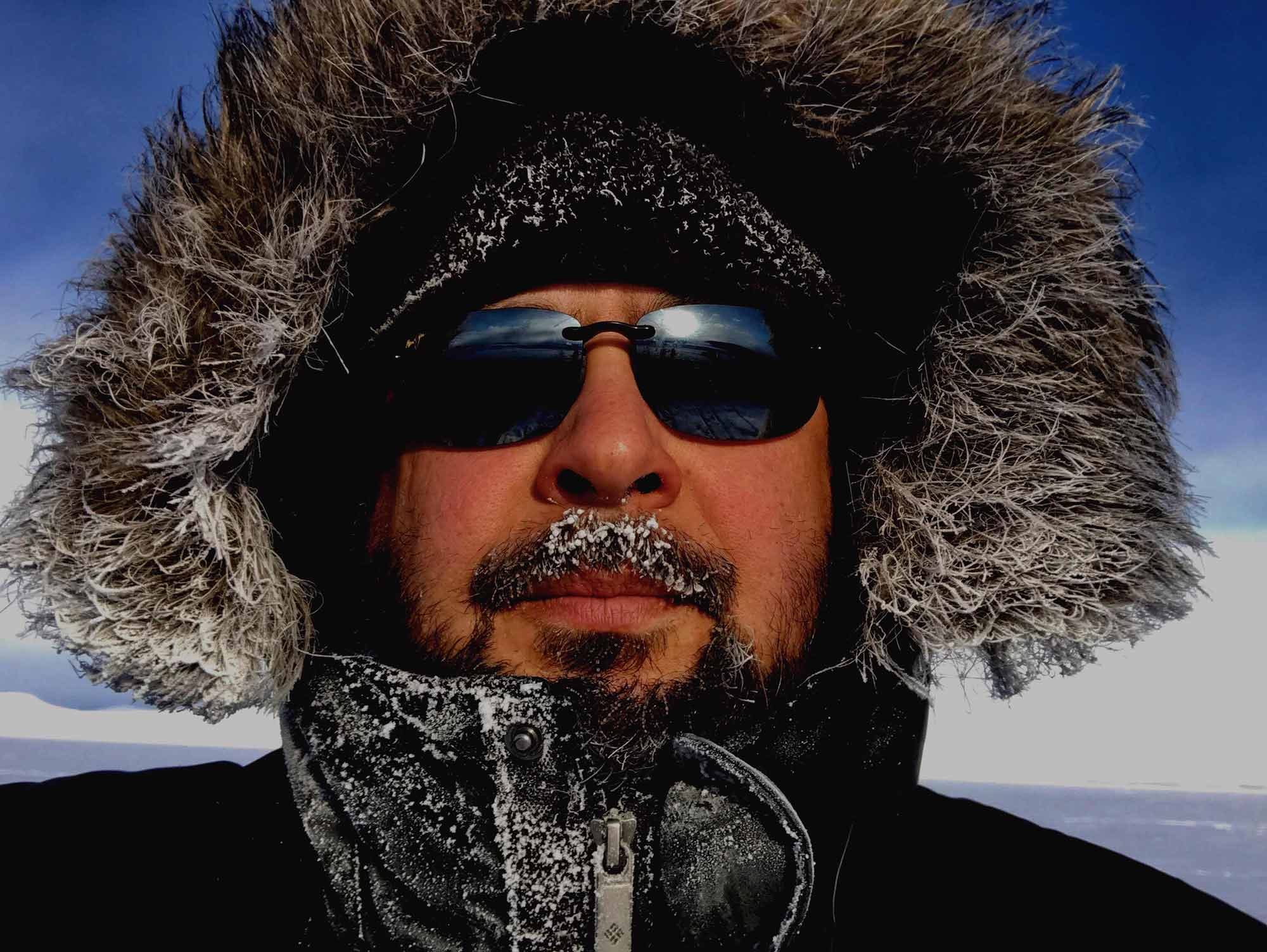 Ask YOURself… who should you be taking advice from? Unknown scammers? Or from a tested, tried, proven and awarded TIER ONE R.E.D. Field Specialist?
I wish more would comprehend this simple quotation:
"Why would I listen to criticism from someone I'd never seek advice from?"
– Dabo Sweeney, Clemson HC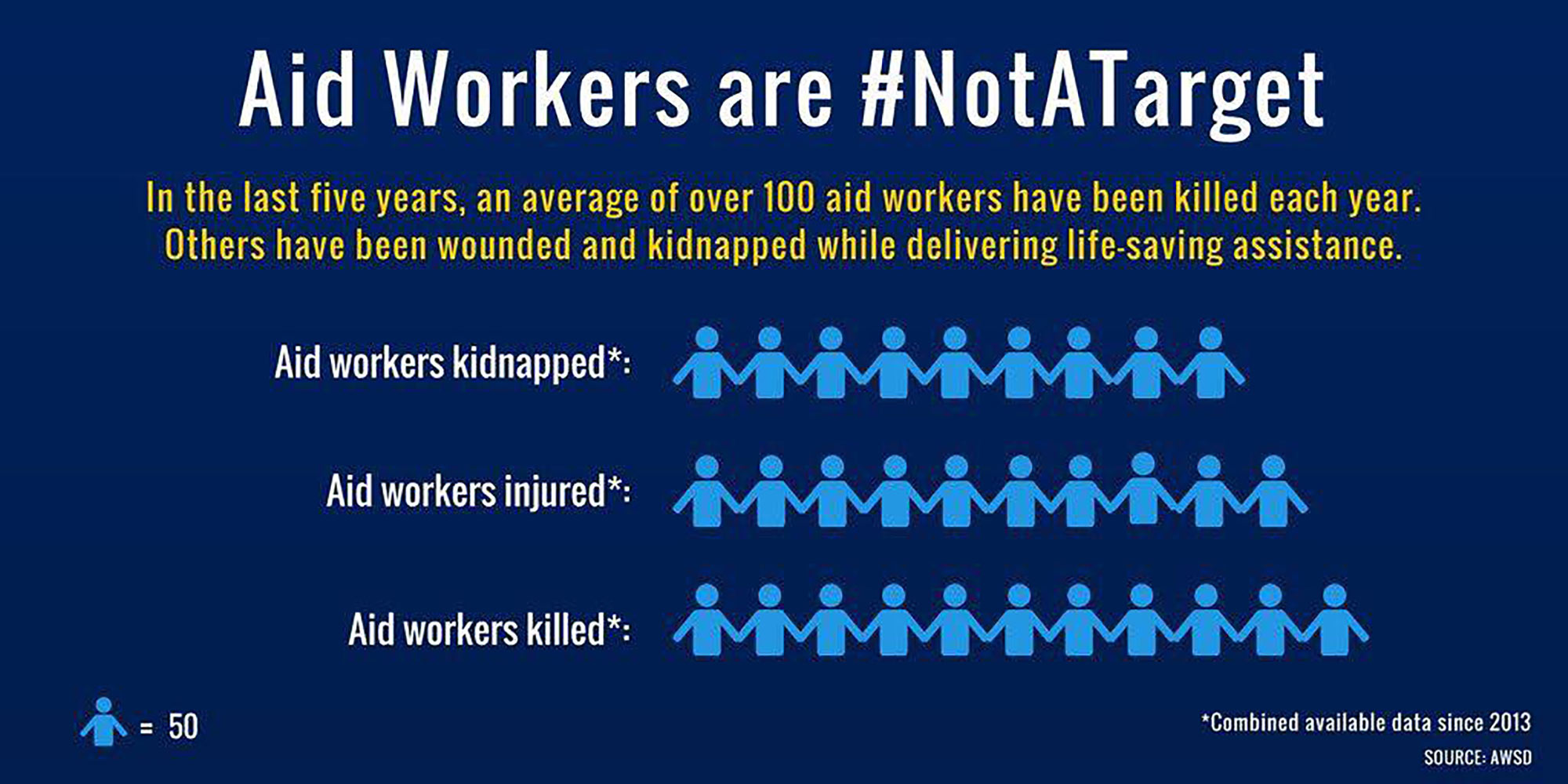 Please do kindly refer to Cartoon Network's cartoon that clearly highlights the different extortion tactics that are used to defraud good businesses and good people… GER to GER 100% Reserves All Rights to employ its "ZERO TOLERANCE POLICY" when deemed necessary – especially in relation to unethical LBTs (Low Budget Travelers)
TRIP ADVISOR LINK –

Joost D · 1 forum post – Deurle, Belgium – 28 Aug 2015, 3:25 PM
"In July I went with my family — my wife and two little children (3 and 5 years old) and two other children — to

Mongolia

. For visiting the

Gobi desert

we worked together with the organization GER to GER. We absolute don't agree with a lot of the negative comments on the website (Scammers' Trip Advisor Thread & Tabitha Roman of Fresh Coffee Stains – Scam Blogger). If you travel with GER to GER, you know you travel very basic and close to the local family's and community. This includes a lack of comfort and luxury. But that is precisely the beauty of the experience. We have to say that GER to GER makes their promises come true and that the organization is perfectly correct in accordance of what they promote.

Next time we go to Mongolia, we absolute would work together with GER to GER again."


Kind Regards, Family Declercq – Machtelinckx
Seriously WHY would anyone take travel advice from "LBT TAPs" when they are generally professional LOW BUDGET TRAVEL scammers?
*THIS IS VIDEO SHOWS EXACTLY HOW LBT TAPs behave in Mongolia…
In the tourism industry… I call these folks "#TripAdvisor Psychopaths" or "TAPs" as they force good folks (people/businesses) to "Tap Out" or die via public Trip Advisor shaming/trolling/humiliation/etc., which Trip Advisor allows… damn… this is EXACTLY how they behave in person only to act like victimized angels online at Trip Advisor when their racial prejudice games, extortions, frauds, scams, etc., doesn't work in person 😂 #BADtourists

*LBT TAPs – 'Low Budget Traveler' (often scam travelers/Trip Advisor Psychopaths) that often use Trip Advisor as their cover to keep businesses from pursuing them – as good businesses/good humans do indeed often suffer market damages via their online libelous statements, etc… hence, many businesses often just pay their extortion (free trips/refunds/etc.) in hopes they don't create tons of dishonest fraudulent reviews, etc., that confuses travelers, businesses and international markets – another-words holding good businesses' 'reputations' as ransom; if we don't pay then they kill our reputations.

DISCONTINUING SERVICES FOR "LOW BUDGET TRAVELERS" (LBTs) IN 2020:
Kindly note that we are extremely overworked with many social economic development related projects, programs, initiatives, famed film and TV Productions, etc., that further assists Mongolia's development… Directly owing to the massive amount of wasted time/energies/etc., that LBTs generate coupled with LBTs' lack of social economical value… we've decided to upgrade the majority of GER to GER's nomadic "Live Like a Local" routes and discontinue most our very generous/discounted offers and goodwill services for LBTs. Even though the majority of Low Budget Travelers are good folks – HOWEVER – more than a handful of LBTs shamelessly create tons of issues for good people and good businesses, and GER to GER has had enough of their negative impacts. Literally, WE don't have the time nor energy for the dumb & nonsensical dramatized travel-scammers carelessly wasting our invaluable time/energies/etc… Please also kindly understand that GER to GER is absolutely NOT obligated to serve LBTs in our office as we 100% reserve the rights to allocate our time/energies to more invaluable activities for the greater good NOR is GER to GER obligated to send LBTs to the rural areas…  thank you, but no thank you.
THESE SERVICES WILL BE DISCONTINUED for LBTs OWING TO THE HANDFUL OF LBT-TAPs: Tabitha Roman (FreshCoffeeStains – Travel Scam Blogger), Simon Lok (Scam Traveler), Calvin K (Con-Artist), etc… 'handful' of scammers (less than a dozen from 10,000+ successful travelers) THAT HAVE EXPLOITED the same Trip Advisor Thread to create sensationalism via the same common defamation tactics, libelous language, etc., by which they have indeed compromised the online social economic opportunities of 100s Mongolian nomadic families across Mongolia as well as the professional standings of Specialists that have given decades of their lives to the Greater Good Abroad; at GER to GER, we have ZERO DESIRE to serve such Bad Tourists anymore nor provide the incredible services at low prices that they unethically exploit.
I'M GOING TO TEACH YOU HOW TO IDENTIFY TROLLS, SCAMS, ETC., in HOPES of Protecting Vulnerable Communities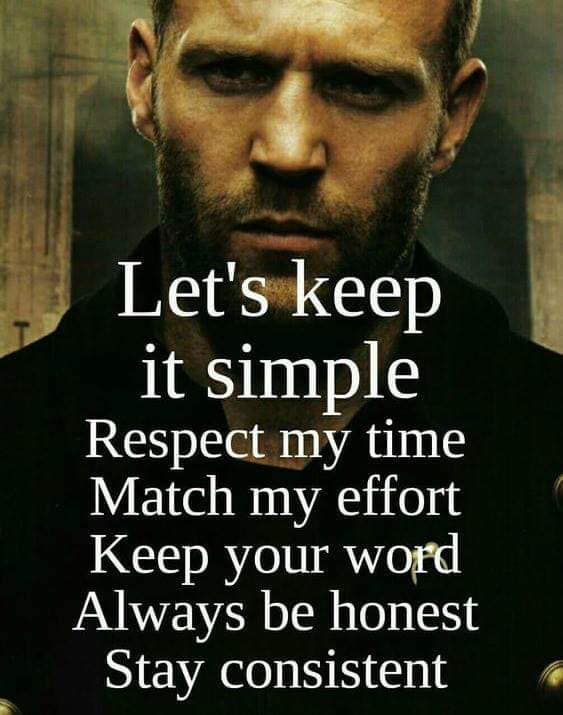 The Art of Exaggerating a Speck of Dust into becoming Mt. Everest
INDEED scammers/disruptors/unethical competitors always take 1 small aspect  and extremely exaggerate it with the goal of damaging people if their scam didn't work;
scammers/trolls don't talk about all the good-stuff people do for them NOR do they state what they were educated on, etc., as it doesn't support their scams

, HOWEVER, scammers/trolls do greatly exaggerate a speck of dust into Mt. Everest to spite you like in Cartoon Network's video above if you don't obey their extortions…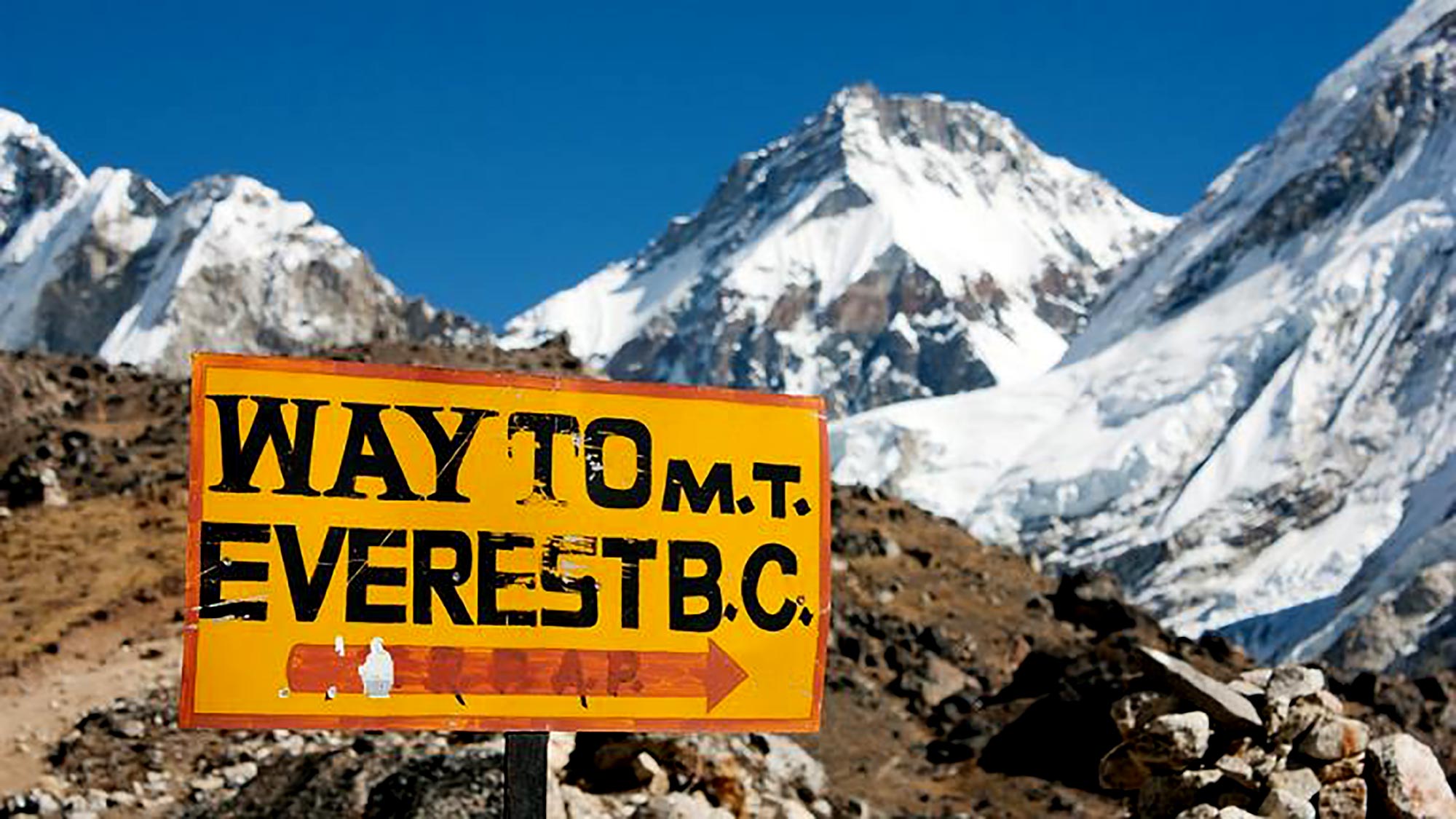 The "
TACTIC

" 

of UNETHICALLY DISCREDITING

a WELL ESTABLISHED and CREDITABLE RESOURCE is used
1) As a LAST resort 2) When FACED with an IRREFUTABLE TRUTH – distortion and defamation are the tools of the scammer when they loose the debate.
Now link the dishonest scammers to their methods, writing styles (to provoke your emotions; anger, etc.), etc.… and an unethical commonality emerges around a small aspect that they try to unethically employ to discredit nomadic families, our office and me (Mr. Fromer) via fraud, defraud, public defamation, etc., once the scammers all got caught – they had to strike first to discredit me and our organization out of fear that the truth would be released.
The Irrefutable Truth:
Scammers DO NOT state they were on a "Low Budget Humanitarian Trip";

they all

intentionally misled people to think they where traveling on Packaged Vacations.

Scammers DO NOT state they state that they only paid $200-$350 USD for an average 7 Day "Humanitarian Trip" (you can't pay that amount for 1 or 2 days "all inclusive" in Paris, Berlin, UK, etc.)

 that includes

:

BUYING bus tickets on the travelers' behalf, 
COORDINATING rural jeeps on the travelers' behalf, 
nomadic accommodations in a Ger/Yurt, 
three LARGE nomadic meals a day with unlimited drinks, 
a nomadic guide that would travel every day 20+ kilometers with them and 20+ kilometers back home (averaging 40+ kilometers per day), 
horses and camels to ride and with ox carts that carry travelers' luggages (backpacks, etc.) for safety and comfort, 
traveling across Mongolia's most pristine and off the path locations,
never being rushed like standard tours but rather allowed TONS of FREE TIME to stop, explore, walk, trek and even have picnics!
etc.

Scammers DO NOT state they state

 that GER to GER Office and Rural Nomadic Families

INTENSIVELY

 took care of their

well-beings

 professionally and that they were:

Provided FREE CONSULTATIONS on Mongolia travel that sometimes took hours; maps, travel routes, plans, budgeting, transportation methods, etc.
Professionally trained in humanitarian 101; outback to international social economic supply/value chain analysis and mapping; country info; history and important highlights; customer vs. cultural service; DOs and DON'Ts; cultural and cross-cultural analysis/studies; nomadic lifestyle; "Leave No Trace Travel" – environmental protection; activity health/safety – horseback, trekking, etc.; wildlife awareness – wolves, snakes, insects, etc.; extreme situational "survival 101" in relation to weather, terrains, navigation (sun, terrain, vegetation, geographical terrain vectoring, etc.), physical, mental and medical; risk mitigation/management; emergency COMMs methodology; itinerary confirmation; language; and more.).
Provided FREE luggage storage for weeks in the GER to GER Office.
SAFE and well looked after; mountains, deserts, etc.
SAFE and NEVER had an injury due to negligence; horseback riding, camel riding, etc.
Provided plenty of opportunities to PROACTIVELY participate in the daily life of nomadic families; just jump in and participate, etc. 
Provided plenty of opportunities to use the family as a base camp; to go hiking, trekking and exploring the surrounding areas.
Provided plenty of food and drinks; generally sometimes it's more than 3 meals a day.
Provided plenty of time for rest and relaxation; nomads love it when travelers take it easy.
Provided plenty of COMMUNICATIONS ACCESS to contact GER to GER; we make sure that if travelers are confused/etc., that they are able to contact GER to GER Office via the nomadic families mobile phones to which we clarify and communicate the situations so that the nomadic families and travelers have clarity if required.
etc.
When I start to list the COUNTLESS FACTS (Beyond GER to GER's 13 Levels of Verifications, fulfillment of UN's SDGs, etc.), these Trip Advisor Scammers are FACED with many IRREFUTABLE TRUTHS – as CLEARLY STATED on all GER to GER documentations, travelers are 100% LIABLE for THE QUALITY OF THEIR OWN EXPERIENCES as they are NOT TRAVELING ON A PACKAGED TRIP and as we 'professionals' are not traveling with them (we provide training that has proven itself to be invaluable – GER to GER's Health/Safety record has been maintained at a all time high of 99.9% for over a 13+ years.). Nonetheless: 
Is it CONTRACTUALLY stated that "Humanitarian Trips" are purely "Voluntary" and that the travelers 100% assume the risk/quality of their experiences to which ALL travelers sign the contract and attend a 2 hour training workshop prior to traveling on a GER to GER Humanitarian Trip?

YES

.
In accordance with GER to GER's services did we assist with bus tickets?

Yes

. 
Did we provide rural jeeps?

Yes

. 
Did the Nomadic families take care of the travelers' health and safety?

Yes

. 
Did the nomadic families provide food and drinks – 3 times a day?

Yes

. 
Did the nomadic families send a family member to guide the travelers?

Yes

. 
Is it clearly stated in GER to GER's Terms & Conditions, Contracts, Disclaimers, 2 hour Training Workshops, etc., that Nomadic families have the right to alter itineraries/activities based on their personal judgements/external influences (culture, weather, family matters, exhaustion, travelers' abilities, etc.)? 

YES

.
Etc.
13 Levels of Verifications:
1. Online access to "what is GER to GER", "how does GER to GER operate, etc."
2. Online access to Information about the differences between "Humanitarian Reality Trips" and Packaged Trips
3. Online access to "Terms and Conditions" of Humanitarian Trips
4. Correspondences with GER to GER staff by emails; Q&A, etc.
5. Upon arrival in Mongolia – all travelers receive a mandatory 2 hour training workshop; Professional Humanitarian Liability Trainings are conducted by an International Specialist with over 22+ years of Professional Expertise throughout Mongolia including extreme environs (-50 plus degrees expedition/production works, etc.) and Abroad; Internationally Awarded, Recognized by National Geographic Society, Recipient of Mongolia's 2nd Highest Medal of Honor – The Ministerial Gold Star of Leadership, etc. These Humanitarian Training Workshops cover: contracts; terms and conditions; liabilities; assumption of risks; humanitarian 101; outback to international social economic supply/value chain analysis and mapping; country info; history and important highlights; customer vs. cultural service; DOs and DON'Ts; cultural and cross-cultural analysis/studies; nomadic lifestyle; "Leave No Trace Travel" – environmental protection; activity health/safety – horseback, trekking, etc.; wildlife awareness – wolves, snakes, insects, etc.; extreme situational "survival 101" in relation to weather, terrains, navigation (sun, terrain, vegetation, geographical terrain vectoring, etc.), physical, mental and medical; risk mitigation/management; emergency COMMs methodology; itinerary confirmation; language; and more.).
6. At the workshops all travelers are updated with current weather, culture, etc., information that may influence their trip and are informed rural nomads have the "power" to change the trip when necessary; transparently listed on the Terms and Conditions owing to their lifestyles.
7. At the workshops all travelers are educated the difference between "cultural service" vs. "customer service" and so much more to ensure that they are fully aware that they are traveling as humanitarians and not as "tourists" on a vacation.
8. At the workshops all travelers AGAIN review Humanitarian Trip's Terms and Conditions
9. At the workshops all travelers review GER to GER disclaimer with Instructors
10. At the workshops all travelers are provide an opportunity to change their trip/minds
11. At the workshops all travelers CAREFULLY REVIEW AND SIGN the "Assumption of Risk Contract" that includes weather, culture, lifestyle, 3rd Party Suppliers, etc., in relation to Humanitarian Trip's Terms and Conditions; on website, handbook, etc.
12. After signing the Assumption of Risk Contract all travelers make final payments
13. After contract signing, workshop and payments – all travelers are invited to contact us again for further info clarifications prior/during their Reality Humanitarian Trip (via nomadic families mobile phones).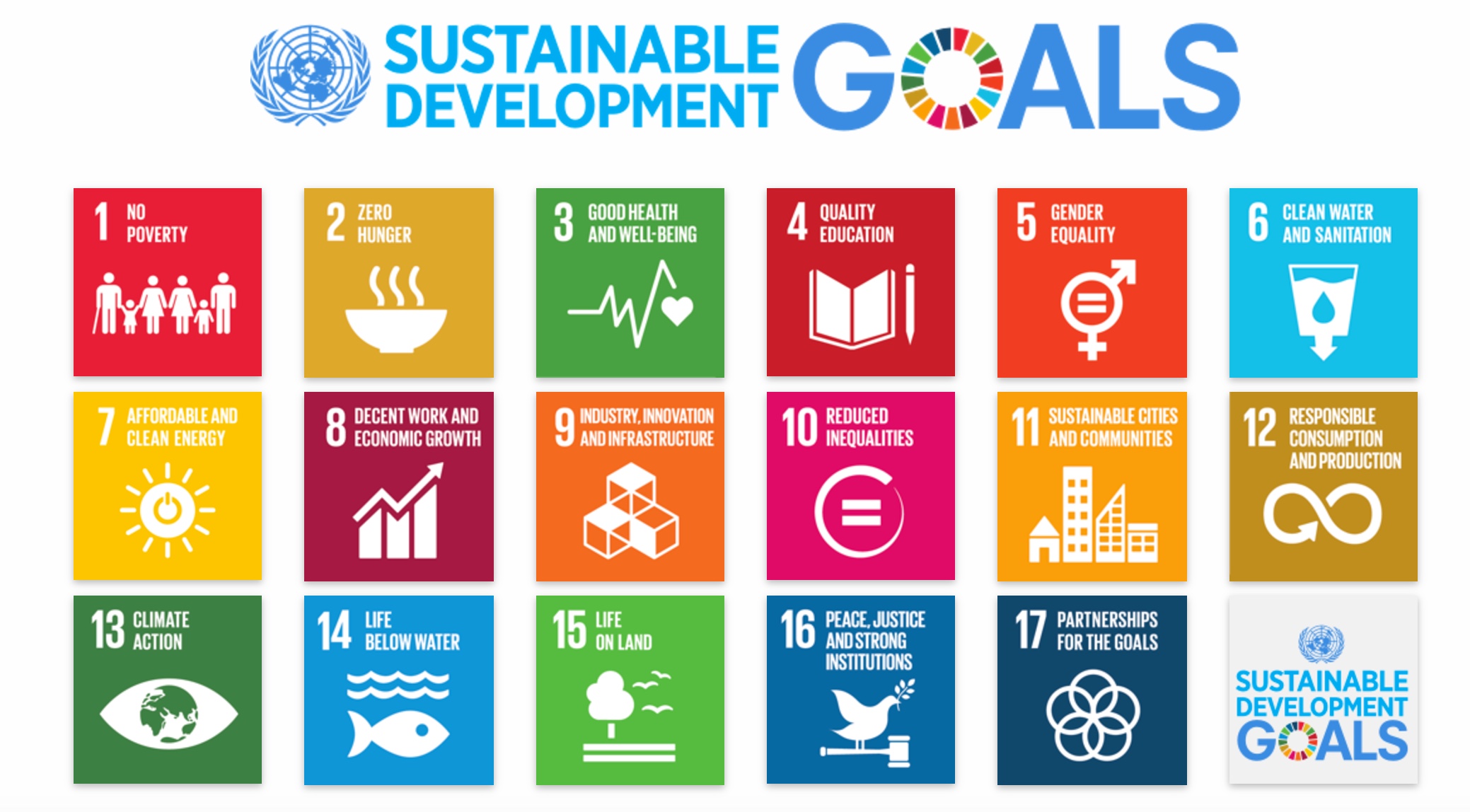 Definitive LIST of how 

GER to GER ACTIVELY FULFILLS

 the United Nations Sustainable Development Goals 

(SDGs)
Today's major issue in Mongolia are irresponsible tour operators/competitors unethically profiteering/gaining from the 'responsible tourism' brand by sabotaging Responsible Tour Operators' markets via disruptors, trolls, scammers, etc., that use Trip Advisor to damage the alternative incomes of nomadic families via factless statements of concern that the tourism industry "damages" nomads. What truly damages nomadic families are unethical individuals/scams/dishonest reviews and lack of market distinction now between responsible and irresponsible as everyone claims to be 'responsible'. Hence, GERtoGER is using SDGs to highlight our 'Responsible Tourism' methodology:
SDG 1 – NO POVERTY:

 

 80% of Humanitarian Trips' finances are returned to rural nomads, drivers, etc.; 20% towards rural communities' marketing and workshops.

SDG 2 – ZERO HUNGER:

 We have/continue to employ nomadic families who are the poorest of the poor.

SDG 3 – GOOD HEALTH AND WELL-BEING:

 trainings on health/safety/reduce sanitation illnesses (Hepatitis A, etc.); incomes for medical insurance, visits, medication, surgeries, etc.

SDG 4 – QUALITY EDUCATION: 

Via workshops/incomes nomadic adults/children are receiving education via workshops (locals/internationals), schools, high schools and universities. 

SDG 5 – GENDER EQUALITY: 

Over 70% of our national managers are women; rurally, women care for travelers' family experience (food, drink, etc.) while men generally guide (though some women guide). 

SDG 6 – CLEAN WATER AND SANITATION:

 (TRAINING/OPERATIONS) 1) nomads/travelers – "Leave No Trace" 2) waste management to mitigate watershed damages along routes, etc.

SDG 7 – AFFORDABLE AND CLEAN ENERGY:

 assisted all nomadic families to obtain savings accounts across Mongolia – credit histories used for financial services/small-loans to procure solar/wind powered units. 

SDG 8 – DECENT WORK AND ECONOMIC GROWTH:

  Social economic development via tourism while combatting negative aspects of open market growth.  Over 90% of HR are rural; via "Geotourism" we strengthen rural supply chains. 

SDG 9 – INDUSTRY, INNOVATION AND INFRASTRUCTURE: 

 "GER to GER" is the Mongol Empire's ancient "kinetic supply chain" – today this ancient supply chain advances Mongolia's social economic aspirations. 

SDG 10 – REDUCE INEQUALITIES:

 In addition to financial equality, SDG initiatives in Mongolia and abroad – for the last 6+ years we've been tracking, mapping, countering, etc., a variety of "inequalities" from Asia to EU to mitigate home-grown issues across multiple countries/internet-platforms.
SDG 11 – SUSTAINABLE CITIES AND COMMUNITIES:

 

 GERtoGER meshes "kinetic" and "static" supply chains into itineraries, products, etc., towards advancing social economic development. GERtoGER's founder has spent 23+ years assisting Mongolia through its post-Soviet transitional development (tourism, meat, cashmere) – first USAID funded "The Competitiveness Initiative". 

SDG 12 – RESPONSIBLE CONSUMPTION AND PRODUCTION:

 1) travelers are trained on "subsistence nomadic lifestyles, traditions, history, etc." 2) nomadic tribes are provided with cashmere-alternatives owing to overgrazing issues (sharp increase in goat numbers); sustainable eco-incomes vs. land degradation incomes that impacts nomadism, livestock, GDPs, nature/environment.

SDG 13 – CLIMATE ACTION: 

We have conducted Nomad Relief Efforts during climatic disasters; films, media pieces, awareness campaigns, etc. 2) We established networks 'that can' monitor trends (goats, desertification, watershed situations, weather impacts on land degradation, etc.)

SDG 14 – LIFE BELOW WATER:

 Via workshops all herder/travelers are trained about the importance of water resources in relation to mitigating waste related issues, etc. Though Mongolia may not have oceans – the quality of Mongolia's watersheds are vital to nomadic populations throughout the country. Mr. Fromer assisted USAID Gobi Initiative's "Watershed Monitoring" program works as the quality of the watersheds directly impacts Mongolia's GDPs (cashmere, meat, tourism) as nomadic families are the core "node" of all three industries.

SDG 15 – LIFE ON LAND:

 Via workshops herders/travelers are trained about the importance of land resources in relation to mitigating waste related issues, watershed impacts on land quality, weather/climatic degradation of land, etc., in addition to serious issues pertaining to overgrazing, etc., GER to GER has established nomadic networks 'that can' monitor such remote concerns (GDP concerns).

SDG 16 – PEACE, JUSTICE, AND STRONG INSTITUTIONS:

 We promote the UN's UDHRs within Mongolia, social media, etc. Mr. Fromer encourages all countries to "maintain the peace" via making the general public aware of social-issues (extremists, oppression OPS, racial hate CRIMES, etc.) that may indeed hinder social economic development. 

SDG 17 – PARTNERSHIP FOR THE GOALS:

 

Via social media networks (Facebooking, Twitter, etc.), partners, donors, etc., we proactively expand our initiatives

.
"Responsible-Tours.org" established by GER to GER and the Founder, this new Initiative is being launched by "The Global Practitioners" to assist International CBTs, CSR Initiatives, alternative community travel networks and Geotourism Initiatives
"LastLifeLine.org" under the GERtoGER Foundation this new Initiative aims to match Global Issues of the aforementioned "MDGs/SDGs" that require exposure to better link with like-minded organizations.
Responsible Travel Notes: 
* All Humanitarian Trips and Homestays are 100% "Reality Trips" that are managed and operated by locals and nomadic families; GER to GER Office operates ONLY AS A Humanitarian "Travel Agent" for communities (non-tour operator).
* GER to GER humanitarian trips is about "Reality" – real families, real lifestyles, real situation, etc. (who are the Mongols? And not about our expectations).
* GER to GER humanitarian trips are not an amusement park experience – it's about awareness/respecting nomadic lifestyle and learning "their ways" (not ours), etc.
* GER to GER is an opportunity for people to learn how to integrate within other cultures vs. other cultures catering to our international norms and standards that we have become overly accustomed too and demand others to adhere too (like paid entertainment slaves).
* GER to GER has generated over a Million USD towards Mongolia's social economic development via supply-chain synergies and provides over 80% of its revenues toward rural nomadic families that greatly need this alternative income source.