TRUSTED FIELD SPECIALISTS
OFFICIAL REPRESENTATIVES, FIXERS, FACILITATORS AND PRODUCTION MANAGEMENT OF THE AMAZING RACE IN MONGOLIA (2006, 2019)
"THE BEST EPISODE YET!" – CHANNEL 10
 ( Facebook Linked Video )
We TRAIN you for success… so you don't make these mistakes out in the field 😉
"This 100% clarifies as to why we have our 'no backpacks while riding' and 'no racing camels' policies… cultural,  navigation, safety, etc., ORIENTEERING trainings which if ignored – well – results do vary… lol"
Listen to us at GER to GER –
'YOUR' outback health & safety IS OUR PRIME CONCERN
"One ounce of Prevention is more than a pound of cure…" Benjamin Franklin
KEEPING GEOTOURISM
100% LOCALLY REAL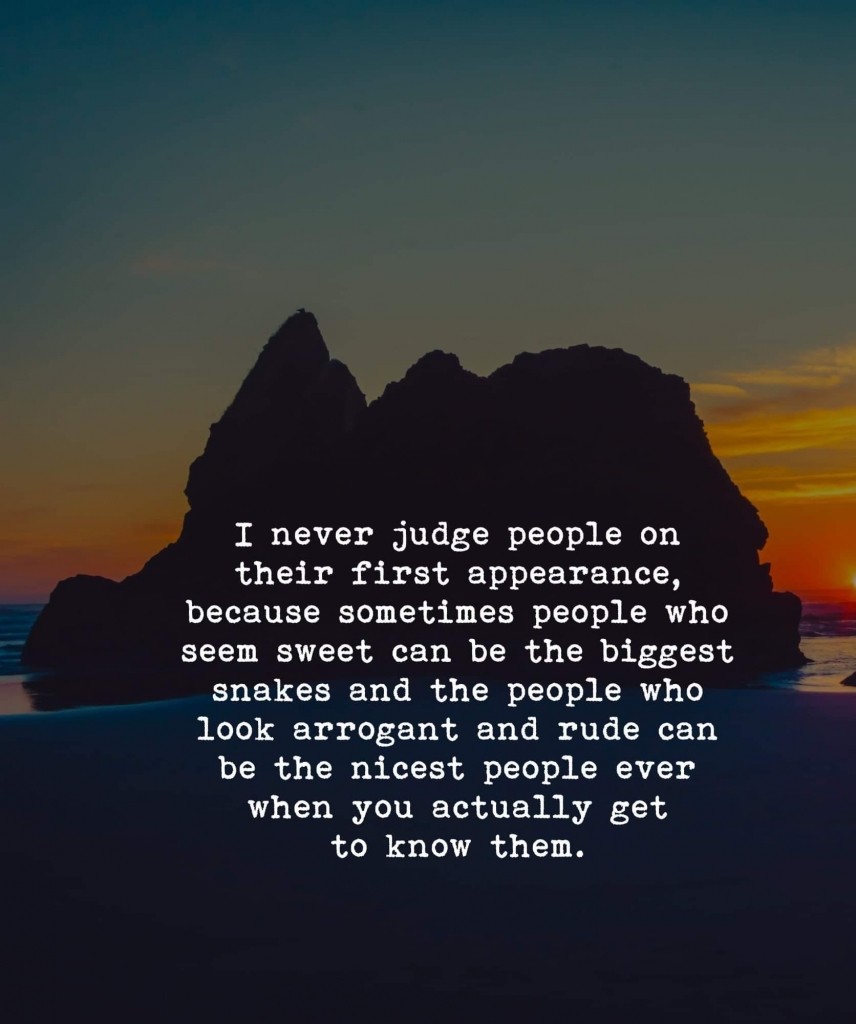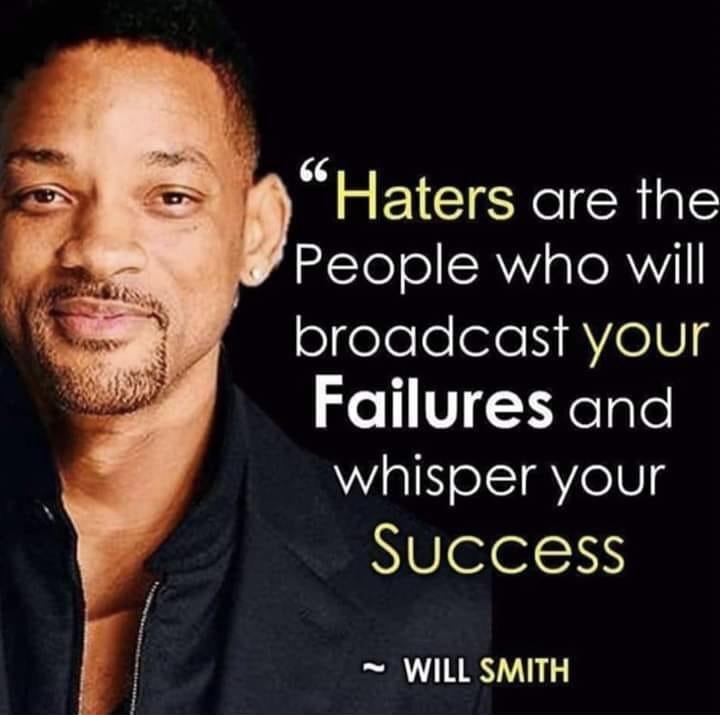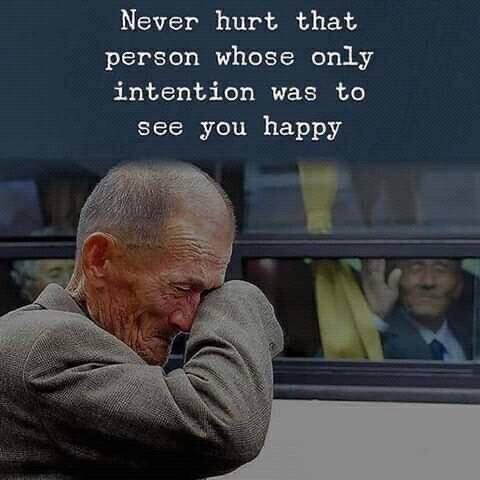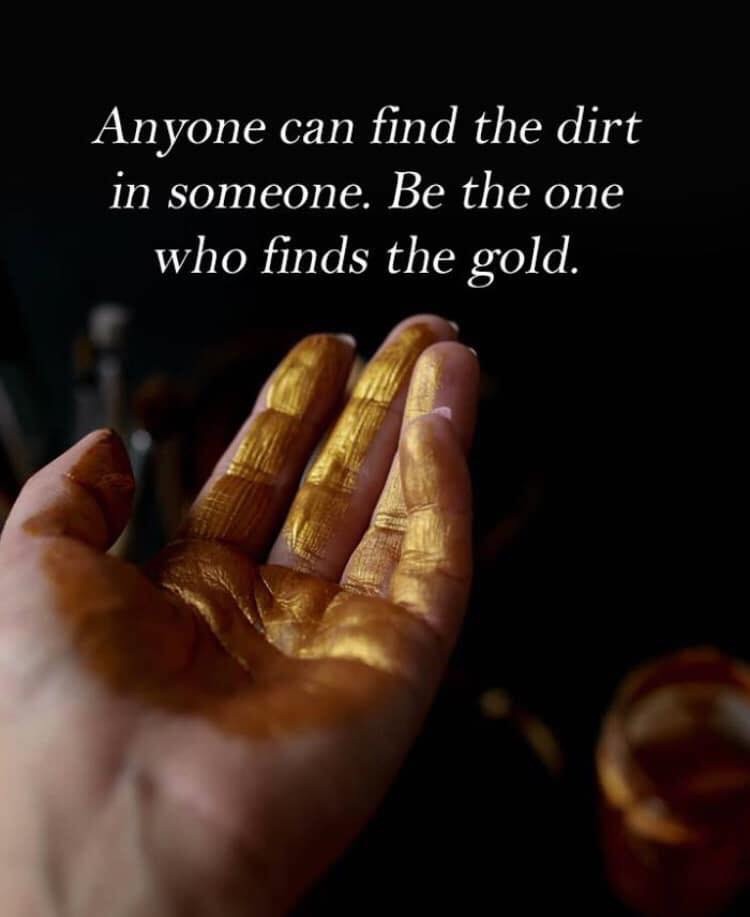 First and foremost, a little explanation is required before going into all the different matters of what to expect with GER to GER…
Being an Alaskan Native (halfbreed), I know first-hand all the diverse challenges towards becoming social economically viable while mitigating the myriad of cultural assimilation issues. As my longterm partner, Ms. Yalalt, shares those same concerns – we've teamed up together. Via empowerment and implementing the The United Nation's Sustainable Development Goals, etc., within our operations, GER to GER aims to assist Mongolia's nomadic populations to be social economically viable while adhering to the locals' desires to maintain their personal identities, integrity and ways of life; not societies' false expectations of who they should be and how they should live/work… Indeed, we all need to be more educated about destinations like in the old Indiana Jones movies (history, mixed cultures, DOs/DON'Ts, survival, basic first aid, outback navigation, etc.).
Hence, from 2005, GER to GER has been actively training travelers (to comprehend the polar opposites, etc.) as well as empowering women, men and their families across rural Mongolia via the Tourism Industry to alleviate poverty, educate rural families, foster social economic development/conservation, and more while respecting locals' lifestyles, cultures and traditions – within the reality of the local people's contexts (thus a learning curve for most travelers as they have never traveled remotely, off the beaten path, within foreign countries.).
LOVERS, HATERS AND 'KNOW IT ALLS' – ALL CLASSROOMS HAVE THEM (PROPER CONTEXTUAL COMPREHENSION IS KING)
In relation to "Live Like a Local Experiences"… Just like in any classroom around the world with students – we also get the "lovers", "haters" and "know it alls"… regardless of our tested, tried and awarded expertise (a couple decades) it's still our responsibility to pass our knowledge and experiences to the travelers (liabilities) – to which from that point onwards – the success or failure of their Live Like a Local Experiences is solely 100% theirs… as they are traveling independently, on their own, with real nomadic families across Mongolia (without my team being present to assist them – like on our Packaged Expeditions). HENCE – travelers need to learn how to "Live Like a Local" not as an American, European, Southeast Asian, etc., but rather to Live Like "a Local" within the Local's situational environs and contexts; and that requires education – from history one understands cultures, from cultures one understands DOs/DON'Ts, from DOs/DON'Ts one understands the LOCAL, from LOCALs one understands how they live within their situational environs, etc…, etc…, etc… See – there is a process to success… and if one doesn't pay attention and hates learning/hates teachers – then yes – there is a definitive process towards "failure" as well; it's that simple and has been tested some 10,000 times for over 15 years.
1000s OF SUCCESSES/LESS THAN A COUPLE DOZEN FAILURES (WE'RE NOT PERFECT YET WE TRY OUR BEST) – OVER A DECADE OF A HANDFUL OF HATERS' RESPONSES SUMMARIZED – TYPICAL CLASSROOM STUDENT-SITUATIONS; NOT EVERYONE SUCCEEDS (MOVING THIS DISCUSSION FROM THE 'DRAMA STAGE' TO THE 'CLASSROOM')
With most travelers (1000s of successes – around 10,000 or so) we do indeed succeed – but we definitively have our handful of haters as well (no shame – everyone has them – we have around less than a couple dozen)… and haters will be haters – they are shamelessly abusive and love to publicly humiliate good people/good businesses over small stuff without any concerns for others; social economic damages, etc. If I had to summarize the small handful of haters' remarks it would be: 1) they hate learning & hate the teacher for teaching them 2) they hate not being entertained every second 3) they hate having to learn the locals' ways 4) they hate slowing down to the locals' pace of life 5) they hate us for telling them that Live Like a Local is definitively "not a tour" but about 'reality' and indeed is 100% flexible to changes (external influences: weather, culture, livestock works, etc.) 6) they hate me and my staff for trying to help them to comprehend "Mongolia" when they have failed… It's always the same patterns – they hate consultations as everyone else is to be blamed and not themselves for their lack of proper comprehension which led to their failure to Live Like a Local.
GER TO GER IS 100% ABOUT TRYING TO BE 'GOOD HUMANS'
Everyone should comprehend that the more one LOVES TO LEARN the more of an incredible experience you will indeed have… A parachute only works if it opens – just like the mind and heart… we are not just here to make money like most tourism businesses. We are here to assist travelers to become Explorers who will learn from us how to travel further off the beaten path within foreign countries which means one must have a love for learning (histories, cultures, navigation, survival, etc.) as well as empathy, compassion, and more… to which we link those "Explorers In Training" with nomadic families across Mongolia for truly unique and unforgettable experiences within the Locals' situational environs and contexts.
THE GER TO GER ADVANTAGE,
KNOW WHAT GOES INTO A PRICE
what will $100 US Dollars buy you in Mongolia and how will it benefit the locals?
Case Study Parameters: ONLY 1 Person with ONLY $100 USD
Note: This "approximation" comparison chart of what you could buy with only $100 USD is being provided to show the reality of travel in Mongolia and abroad (prices may vary up/down depending on additional factors). Whereas cheap hostels/operators can provide you with transport, guide and some fuel – they are not able to extend their services to include food/drinks, accommodations, nomadic visitations, cultural experiences, etc., into their budgets; hence, they have to pack you and many others into 1 Russian Van in order to taxi you around the country without quality cultural experiences, quality food, quality accommodations, etc., when price is set at $100. As for Berlin/EU, the amount one may obtain for $100 USD is just a little better as they can accommodate you for 1 day with some food… HOWEVER, GER to GER's LIVE LIKE A LOCAL EXPERIENCES are indeed THE BEST OFFERs as it includes everything (food, drinks, guides, culture, etc.) not for 1 day but for 2 days! "Live Like a Local" programs are our nomadic Geotourism/Humanitarian Works (very basic services/facilities)  – Live Like a Local Experiences are not to be confused with GER to GER's Fully Packaged Trips (mid-high end services/facilities).
EVERY TRIP PURCHASE ON GER TO GER MAKES A POSITIVE DIFFERENCE
GER TO GER VS. EVERYONE ELSE
– LEARN HOW MUCH OF $100 USD "REACHES LOCALS" & YOUR BENEFITS –
No local benefits from $100
1 Day
Russian Van
Driver
Fuel for 100kms
Guide
GER to GER's "Live Like a Local"
15+ years of benefiting locals with up to 80% of Trips' Costs + paying for all Nomadic Families' Social Insurances, marketing works, etc.; $100 maximized towards locals.
2 Days/1 Night

Training Workshop (History, Culture, DOs/DONTs, Language, etc.)

Office Emergency Support 

Local Bus

5 Meals (B,L,D,B,L)

Between meal's Nomadic Snacks

Unlimited Hot Milk Tea

Unlimited Hot Water

Your own Ger

Your own bed

Nomadic Guide

Nomadic Transportation; ox or horse

Great trekking routes

Fantastic landscapes

Great outdoors

Etc.!
No local benefits from $100
1 Day
Russian Van
Driver
Fuel for 100kms
Guide
Most Common Tour Operators
Minimal local benefits from $100
1 Day
Vehicle
Driver
Fuel around City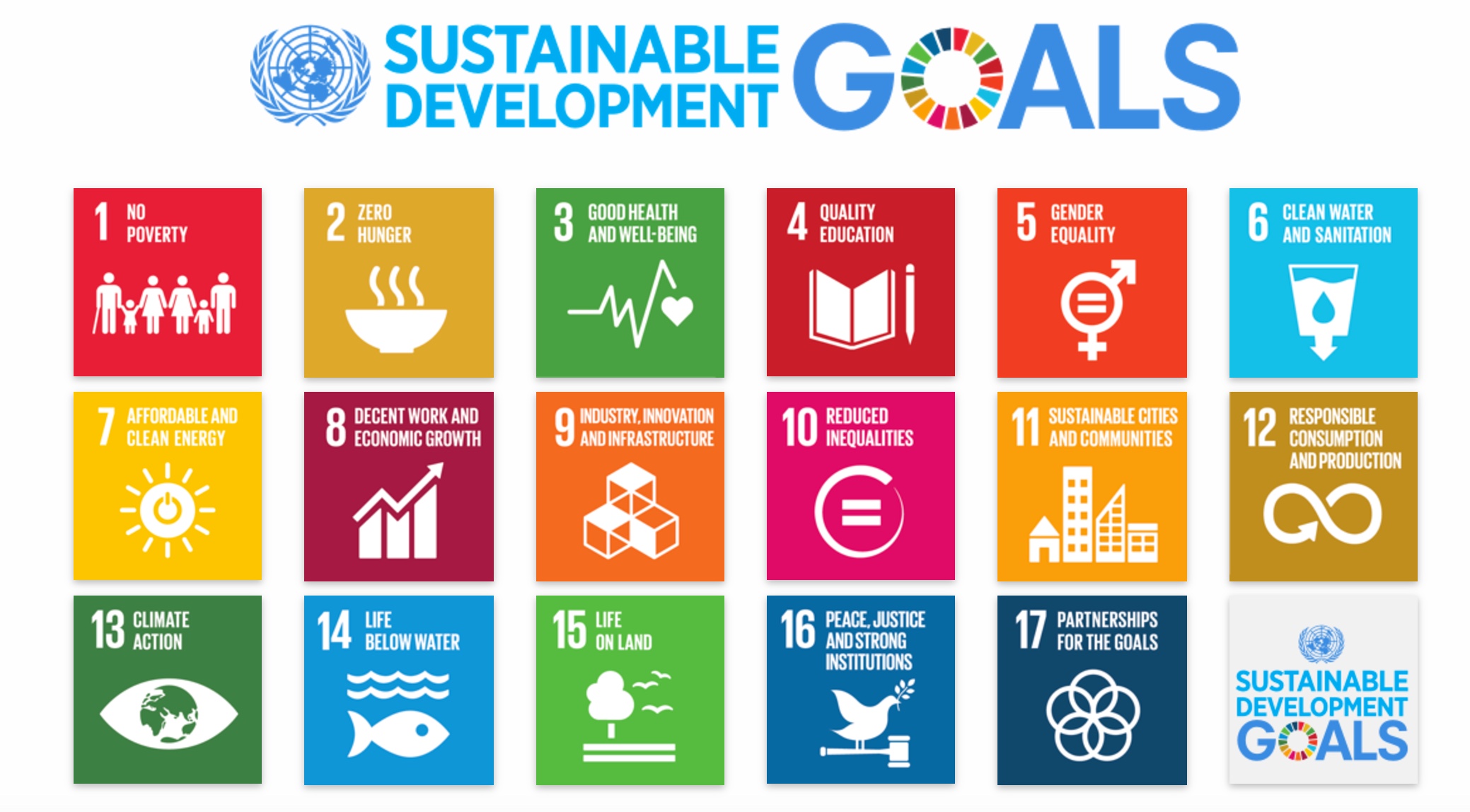 Definitive LIST of how 

GER to GER ACTIVELY FULFILLS

 the United Nations Sustainable Development Goals 

(SDGs)
Today's major issue in Mongolia are irresponsible tour operators/competitors unethically profiteering/gaining from the 'responsible tourism' brand by sabotaging Responsible Tour Operators' markets via disruptors, trolls, scammers, etc., via exploitation reviews/fake reviews to damage the alternative incomes of nomadic families and lessen the lack of market distinction between responsible and irresponsible as everyone claims to be 'responsible'. Hence, GERtoGER is actively using UN SDGs to clearly highlight and define "the Successes" of our 'Responsible Tourism' methodologies and thoroughly distinguish ourselves methodologically from those that desire to use our image (positively and/or negatively) to unethically take incomes away from Mongolia's nomadic families' "Live Like a Local" Experiences:
SDG 1 – NO POVERTY:

 

80% of Humanitarian Trips' finances ("Live Like a Local Experiences") are returned to rural nomads, drivers, etc.; 20% towards rural communities' marketing and workshops.

SDG 2 – ZERO HUNGER:

 We have/continue to employ nomadic families who are the poorest of the poor.

SDG 3 – GOOD HEALTH AND WELL-BEING:

 trainings on health/safety/reduce sanitation illnesses (Hepatitis A, etc.); incomes for medical insurance, visits, medication, surgeries, etc.

SDG 4 – QUALITY EDUCATION: 

Via workshops/incomes nomadic adults/children are receiving education via workshops (locals/internationals), schools, high schools and universities. 

SDG 5 – GENDER EQUALITY: 

Over 70% of our national managers are women; rurally, women care for travelers' family experience (food, drink, etc.) while men generally guide (though some women guide). 

SDG 6 – CLEAN WATER AND SANITATION:

 (TRAINING/OPERATIONS) 1) nomads/travelers – "Leave No Trace" 2) waste management to mitigate watershed damages along routes, etc.

SDG 7 – AFFORDABLE AND CLEAN ENERGY:

 assisted all nomadic families to obtain savings accounts across Mongolia – credit histories used for financial services/small-loans to procure solar/wind powered units. 

SDG 8 – DECENT WORK AND ECONOMIC GROWTH:

  Social economic development via tourism while combatting negative aspects of open market growth.  Over 90% of HR are rural; via "Geotourism" we strengthen rural supply chains. 

SDG 9 – INDUSTRY, INNOVATION AND INFRASTRUCTURE: 

 "GER to GER" is the Mongol Empire's ancient "kinetic supply chain" – today this ancient supply chain advances Mongolia's social economic aspirations. 

SDG 10 – REDUCE INEQUALITIES:

 In addition to financial equality, SDG initiatives in Mongolia and abroad – for the last 6+ years we've been tracking, mapping, countering, etc., a variety of "inequalities" from Asia to EU to mitigate home-grown issues across multiple countries/internet-platforms.
SDG 11 – SUSTAINABLE CITIES AND COMMUNITIES:

 

 GERtoGER meshes "kinetic" and "static" supply chains into itineraries, products, etc., towards advancing social economic development. GERtoGER's founder has spent 23+ years assisting Mongolia through its post-Soviet transitional development (tourism, meat, cashmere) – first USAID funded "The Competitiveness Initiative". 

SDG 12 – RESPONSIBLE CONSUMPTION AND PRODUCTION:

 1) travelers are trained on "subsistence nomadic lifestyles, traditions, history, etc." 2) nomadic tribes are provided with cashmere-alternatives owing to overgrazing issues (sharp increase in goat numbers); sustainable eco-incomes vs. land degradation incomes that impacts nomadism, livestock, GDPs, nature/environment.

SDG 13 – CLIMATE ACTION: 

We have conducted Nomad Relief Efforts during climatic disasters; films, media pieces, awareness campaigns, etc. 2) We established networks 'that can' monitor trends (goats, desertification, watershed situations, weather impacts on land degradation, etc.)

SDG 14 – LIFE BELOW WATER:

Via workshops all herder/travelers are trained about the importance of water resources in relation to mitigating waste related issues, etc. Though Mongolia may not have oceans – the quality of Mongolia's watersheds are vital to nomadic populations throughout the country. Mr. Fromer (www.Zanjan-Fromer.com) assisted USAID Gobi Initiative's "Watershed Monitoring" program works as the quality of the watersheds directly impacts Mongolia's GDPs (cashmere, meat, tourism) as nomadic families are the core "node" of all three industries.

SDG 15 – LIFE ON LAND:

 Via workshops herders/travelers are trained about the importance of land resources in relation to mitigating waste related issues, watershed impacts on land quality, weather/climatic degradation of land, etc., in addition to serious issues pertaining to overgrazing, etc., GER to GER has established nomadic networks 'that can' monitor such remote concerns (GDP concerns).

SDG 16 – PEACE, JUSTICE, AND STRONG INSTITUTIONS:

 We promote the UN's UDHRs within Mongolia, social media, etc. Mr. Fromer encourages all countries to "maintain the peace" via making the general public aware of social-issues (extremists, oppression OPS, racial hate CRIMES, etc.) that may indeed hinder social economic development. 

SDG 17 – PARTNERSHIP FOR THE GOALS:

 

Via social media networks (Facebooking, Twitter, etc.), partners, donors, etc., we proactively expand our initiatives

.

"Responsible-Tours.org" established by GER to GER and the Founder, this new Initiative is being launched by "The Global Practitioners" to assist International CBTs, CSR Initiatives, alternative community travel networks and Geotourism Initiatives
"LastLifeLine.org" under the GERtoGER Foundation this new Initiative aims to match Global Issues of the aforementioned "MDGs/SDGs" that require exposure to better link with like-minded organizations.
Responsible Travel Notes: 
* All Humanitarian Trips and Homestays are 100% "Reality Trips" that are managed and operated by locals and nomadic families; GER to GER Office operates ONLY AS A Humanitarian "Travel Agent" for communities (non-tour operator).
* GER to GER humanitarian trips is about "Reality" – real families, real lifestyles, real situation, etc. (who are the Mongols? And not about our expectations).
* GER to GER humanitarian trips are not an amusement park experience – it's about awareness/respecting nomadic lifestyle and learning "their ways" (not ours), etc.
* GER to GER is an opportunity for people to learn how to integrate within other cultures vs. other cultures catering to our international norms and standards that we have become overly accustomed too and demand others to adhere too (like paid entertainment slaves).
* GER to GER has generated over a Million USD towards Mongolia's social economic development via supply-chain synergies and provides over 80% of its revenues toward rural nomadic families that greatly need this alternative income source.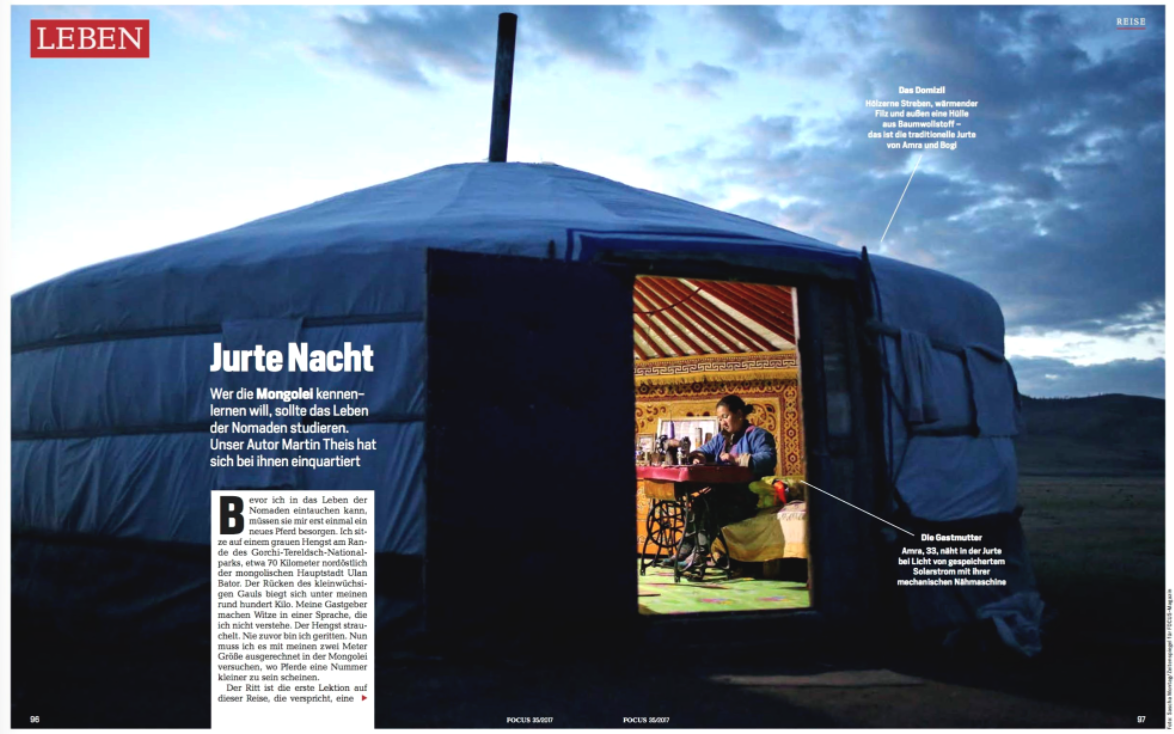 Expectations, Reality and Getting the Most from your Mongolia Travels
Written by Mr. Zanjan Fromer of GERtoGER.org Mongolia – NATGEO Geotourism Ambassador
Here's my humble opinion based upon 24+ years of living and working among Mongols across Mongolia.
1. Traveling with Nomadic Families via Community Based Tourism "Living Like a Local" (GER to GER's Humanitarian Works)
Straight to the point, Mongolia is an exceptional travel destination rich in lifestyles, geographic terrains and incredibly important contributions towards human history that requires "learning", yes "learning". Those that are experienced outback travelers (Alaskan bush, Australian outback, etc.) automatically, though only partially, qualify you to travel rurally with nomadic families – you will still require some training… take the aforementioned skills/experiences coupled with firsthand knowledge of working, traveling and living with remote cultures (expect the unexpected, compassion, allow for locals to change-up plans, go with the flow, etc.) is what is 100% necessary to have an incredibly authentic "Mongolian Experience". Reason – it's indeed who the Mongols are: Mongols are flexible with time/experiences, they love to modify plans on the go, they often wait till the last moment to get stuff done, they're hospitable, they take care of one another as a tribe, they don't expect anyone to have expectations, they assume all travelers are like them – easy going, not judgmental, cooperatively overcoming challenges together, not overly demanding, able to take it easy without tons of entertainment to distract them, can calmly sip tea and chat for hours or just sit and enjoy the family environ, never really looking at their watches or staring at their iPhones, etc. Yes, traveling Mongolia is a complete break from our western/European lives of expectations, demands, standards, punctuality, etc. This sort of travel with nomadic families and its incredible cultural adventures, remote geographic terrains and "lifestyle learning by living it" should never be confused with GER to GER Packaged Trips that are more about "entertainment travel", punctuality, following the itinerary, etc.
2. Traveling Mongolia via GER to GER Packaged Trips (Tour Operations)
If the aforementioned makes you nervous as you are really accustomed to 'western-European' standards of travel and you have tons of expectations that must be fulfilled (punctuality, activities, entertainment, distances, etc.)… then going on a "Packaged Trip" is the best thing to do when in Mongolia. Keep in mind that you pay for what you get and so do the locals… What does that mean? If an itinerary is super cheap, many days, covering incredible distances then most likely that operator isn't "ethical" and people are not getting paid fairly, etc. It's difficult to tell you exactly how to judge a company or itinerary and whether or not you are purchasing a "tourism sweat shop product" or not – however – I will give this sound advice. Ethical Packaged Trips in Mongolia will not be cheap, they will be fairly priced – the more expensive often means better vehicles, better guides, better camps, better food, and hopefully people are being paid fairly well too. Packaged Trips that are being sold exceptionally cheap require a little bit of research – how many days?, what's included?, what level of services are being provided?, what accommodations are you using?, etc. Reason being – if you book a trekking trip and you are camping all the time without vehicle/animal support then that will be definitively cheaper than standard overland packaged trips (vehicles, fuel, camps, entertainment, etc.). Now keep in mind that Mongols love putting on a good show of hospitality – so when you are tired and exhausted – always be kind to your local Mongols as they are raised from childhood to always be of assistance until they physically are unable too. Yes, everyone gets weak, sick and tired on longer expeditions (clients, guides, drivers, etc.), hence, traveling in Mongolia you must travel with a "team mentality" and not too touristic like with high demands and expectations "everyone SERVE me"; remember, you are out there in remote locations and that's just the reality so "take care" of each other. Being a good human in Mongolia will take you far and guarantees a successful experience regardless of the challenges – in most cases – Mongols will definitely treat you better than you expect when you show them some kindness.
Conclusions
Mongolia isn't like other parts of Asia, USA nor Europe – it does require some knowledge and the willingness to learn flexibly on the go (don't challenge people's knowledge, etc., like as if you were on a western-European trip testing the quality of your guide, etc… these are locals who are "currently" in development and are indeed trying). I will definitively state that you will at times be required to be understanding as not everything will go as planned and that's the beauty of ole style expeditions in developing countries – you expect the unexpected and go with the flow – and often it's rewarding with very unique memories that will stay with you for years as it's not the same as your "standard" trip nor vacation to Hawaii and/or across the EU… I highly encourage everyone to tone down your expectations, don't be overly punctual/measure distances, but rather enjoy this rare moment in history – soon enough Mongolia will end up like every other destination on planet earth that's been destroyed by the tourism industry with the same boring format of tourism that everyone "expects". That will be a sad day as Mongolia's uniqueness to the global tourism industry is indeed its raw flavor of ole styled, locally adapted, genuine travel experiences and more – our learning "how to unlearn" – which is not at all common within our western/European sanitized approaches will be lost forever. Mongolia gives you the right amount of "mystery" which is the essence of "unlearning our standards" regardless if you choose to travel with nomadic families via community based tourism and/or fully packaged trips with tour operators (keep in mind that generally what people think is Mongolia's weakness is its incredible strength as it's ole styled expeditions something not readily available around the world – EU, USA, etc.). Mongols have a saying "Ezen Hecheevel, Zaya Hecheen" translation "If the Master tries, Destiney shall try" – Mongols will definitely try and at times they will succeed and at other times we must meet them halfway and go with the flow; you will quickly see how the Mongols will start praising you as a "Good Guest".
GER to GER is 100% COMMITTED
(United Nations Sustainable Development Goals)
To Social Economic Development
Ger to Ger's multi-prong approach (human, social economics, environment) towards development ensures rural community mobilization, non-exploitation, gender empowerment, innovation, and more. Today, GER to GER's Humanitarian Trips (Live Like a Local) are 100% managed, led, operated and outsourced by rural inhabitants:
Nomadic families (human resource, cultural resource, horses, camels, livestock, etc.)
Rural community human resources (drivers, guides, facilitators, etc.)
Rural accommodations
Food and drink (rural shops, hotels, nomadic families, etc.)
Rural transportation (buses, jeeps, cars, etc.)
To Protecting the Environment
(Climate Change)
Before this initiative began in June 2005, great consideration towards environmental conservation had been taken and incorporated into its daily operational design. By incorporating public transportation, limiting rural vehicle usage, and mainly relying on nomadic forms of transportation between nomadic families over wide geographic ranges and etc., greatly reduces our carbon footprint.
100% of GER to GER's Humanitarian Trips have incorporated both public transportation and rural vehicle-pooling.
99% of GER to GER's Humanitarian Trips use rural village vehicles for drop off/pick up from points on a travel route; 1 or 2 exceptions.
Over 99% of traveling time from Ger to Ger – locals incorporate environmentally friendly travel practices such as walking, trekking, horses, ox carts, etc.
Over 95% of Ger to Ger's nomadic families use either fallen wood and/or animal dung for heating their Yurt and making food.
Over 99% of all Ger to Ger's nomadic families that have access to electricity generate it via solar panel or wind instead of fuel burning generators.
SEE WHAT "INTERNATIONAL EXPERTS" HAVE EXPERIENCED AND WRITTEN SINCE 2005 ONWARDS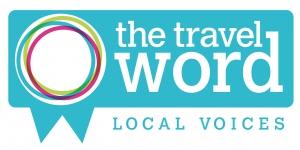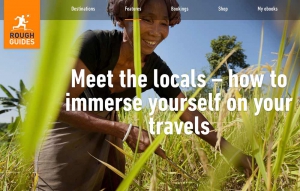 "If you want to get an idea of what traditional life in Mongolia is like while also staying off the beaten track, this is the place to book a tour. I did a three day tour in the Middle Gobi region and a 6-day tour in Bulgan Province. I stayed in Mongolia near the end of april, which is a good time temperature-wise. Both tours greatly exceeded my expectations, as did the service provided by GerToGer…"
"…I thoroughly enjoyed staying with these people and want to thank GerToGer. These tours were the best combination of feeling safe (knowing you can always call them in case of emergency) and experiencing something real and unique. Definitely a highlight of my travels, you can't miss this if you are visiting Mongolia!"
German Travel Writers Explore GER to GER
EXTERNAL INFLUENCES
empathy is the key component to travel
Please keep up to date on how External Influences do indeed greatly impact the stability of Mongolia's Nomadic Families… "Being a Good Human" instead of a demanding tourist is a key component towards sustainable social economic development…
We should all try to be a little better than what we were yesterday.