GER TO GER MONGOLIA – INTERNATIONAL PRESS, MEDIA AND PUBLICATIONS
SEE WHAT THE "INTERNATIONAL EXPERTS" HAVE EXPERIENCED AND WRITTEN ABOUT GER TO GER SINCE 2005 ONWARDS
Since 2005, GER to GER has been actively involved in countless domestic and international initiatives to advance Mongolia's GEOtourism presence around the world… That includes both GER to GER TEAM as well as researchers and writers from internationally famed agencies, institutions and publications such as National Geographic Society, Lonely Planet, Local Voices, USA Today, Rough Guides, UNESCAP, and so much more. Below we have provide a short list of initiatives and publications that we at GER to GER greatly enjoy and we hope that you will enjoy them as well.
A Mongolian NGO called "Ger to Ger" is creating opportunities for nomadic communities to take power back. The organization promotes a community-based ecotourism program for visitors who are interested in supporting these communities while also ensuring profits stay within the community. They work with numerous rural residents and nomadic communities across the country to develop their capacities and skills while offering instalment loan plans to pay for necessary equipment and lodging. This program has made it possible for many families to support themselves and continue their nomadic lifestyle by hosting one or two groups of travellers each week. Eighty percent of the profit from these homestay experiences is given directly back to the families, generating needed income during the three-month tourism season in Mongolia.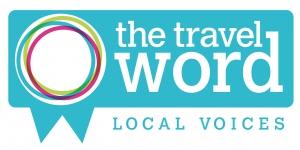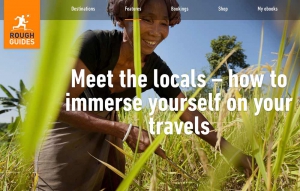 "If you want to get an idea of what traditional life in Mongolia is like while also staying off the beaten track, this is the place to book a tour. I did a three day tour in the Middle Gobi region and a 6-day tour in Bulgan Province. I stayed in Mongolia near the end of april, which is a good time temperature-wise. Both tours greatly exceeded my expectations, as did the service provided by GerToGer…"
"…I thoroughly enjoyed staying with these people and want to thank GerToGer. These tours were the best combination of feeling safe (knowing you can always call them in case of emergency) and experiencing something real and unique. Definitely a highlight of my travels, you can't miss this if you are visiting Mongolia!"
German Travel Writers Explore GER to GER
GER to GER FULFILLS "ALL" UNITED NATIONS SDGs within its Operations

GERtoGER meshes "kinetic supply chains" with traditional "static supply chains" (cities, communities, etc.) into innovative travel itineraries, etc.
Nomadic families responsibly maintain livestock numbers in accordance with national park regulations; tourism incomes assist their goals: education, health, etc
We have conducted Nomad Relief Efforts during climatic disasters, films, media pieces, etc., that highlight the challenges faced by nomadic families; tourism incomes assist nomadic families to better prepare.
Via workshops all herder/travelers are trained about the importance of water resources in relation to mitigating waste related issues, etc.
Via workshops all herder/travelers are trained about the importance of land resources in relation to mitigating waste related issues, etc.
We actively promote the importance of the UN's UDHRs within Mongolia via operations, social media, etc.
Via social media networks, partners, donors, etc., GERtoGER proactively expands its networks. In fact, GERtoGER has launched new Global Initiatives:
"Responsible-Tours.org" established by GER to GER and the Founder, this new Initiative is being launched by "The Global Practitioners" to assist International CBTs, CSR Initiatives, alternative community travel networks and Geotourism Initiatives
"LastLifeLine.org" under the GERtoGER Foundation this new Initiative aims to match Global Issues of the aforementioned "MDGs/SDGs" that require exposure to better link with like-minded organizations.
80% of Humanitarian Trips' finances are returned to rural nomads, drivers, etc.; 20% towards rural communities' international marketing and training workshops.
We have/continue to employ nomadic families who are the poorest of the poor that only had 1 cattle and a couple sheep in the Gobi Desert, Terelj National Park, etc., and completely improved their lives within a few years, etc.
Our training efforts focus on daily health/safety, reduce sanitation illnesses (Hepatitis A, etc.), tourism incomes allow families to pay for medical insurance, visits, medication, surgeries, etc.
Via workshops/tourism incomes nomadic children are attending school, high school and university.
Over 99% of nationwide managers are women; rurally, women care for travelers family experience (food, drink, etc.) and men guide trips; strengthening symbiotic relationships.
Daily training activity: 1) nomads/travelers - "Leave No Trace" 2) importance of waste management to mitigate waste damages around pasture points and along travel routes.
Nomadic families now have bank accounts/credit histories to access small loans and procure solar/wind powered units via their tourism incomes.
Over 99% of GERtoGER human resources are rural-based; guides, drivers, nomads, businesses, etc., via "Geotourism" we strengthen supply chains.
"GERtoGER" is an ancient "kinetic supply chain" of the Great Mongol Empire.
Actively promotes/incorporates the UN's UDHRs within its operations, social media, etc.