GER to GER Reviews – Testimonials from Rural Communities and Nomadic Families
Mongolia's rural nomadic families and herders share their thoughts and Reviews on GER to GER
Today, GER to GER is nearing 1 decade of operations for Mongolia's rural communities and nomadic families around the country; from our project days that were financed by the Swiss Agency for International Development and then later by the United States Agency for International Development. Looking back on the years its always heart-warming to hear from those that you work for, yes us Humanitarians at GER to GER work for the rural populations of Mongolia as its our Corporate Social Responsibility Mission from Day One. It's nice to know that from the early years when this footage was taken from our nomadic families in Central Mongolia till today, we still operate with the same methodology of giving back to the rural communities and their inhabitants.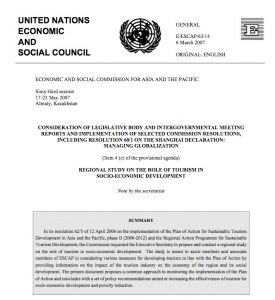 GER to GER Reviews – Recommended by UNESCAP
From the day of this early film till today we have expanded across 10 Provinces or in USA terms "States" cover 11,000 square kilometers (7,000+ miles) including deserts, mountains, open steppes, river valley etc., with year-round operations. From our humble beginning we have succeeded and this early video highlights our successes from the early days till today.
As we enter into One Decade of operations I thought it would be proper to post this video as a reminder how far we have all traveled in life to get where we are today. The combined effort of Mongolia's rural communities and nomadic populations are not highlighted by their words but more importantly highlighted by their deeds and actions; great job everyone! Great Job!
And I would like to personal thank all the wonderful international travelers that have chosen to spend their holidays with our Humanitarian Organization throughout Mongolia and to our partner operators and agencies that have taken that risk to support our social economic development works.
I truly hope that this 2015 Season will be an awesome season for all of us; travelers, communities, nomadic families and partners!
Respectfully from all of us at GER to GER!