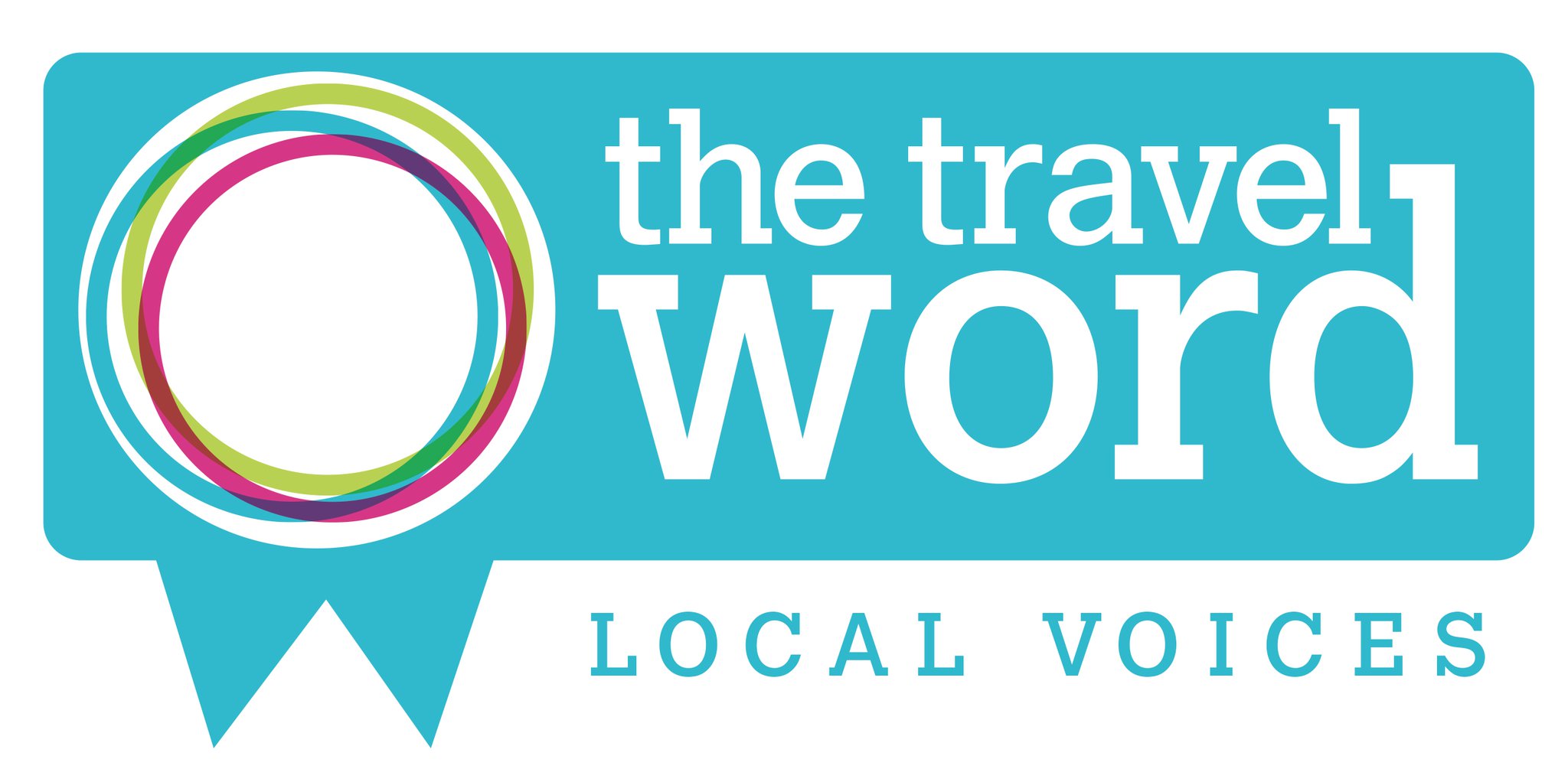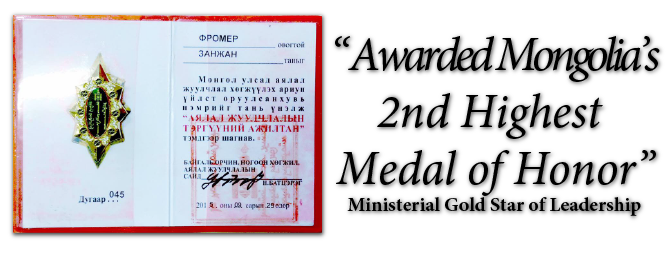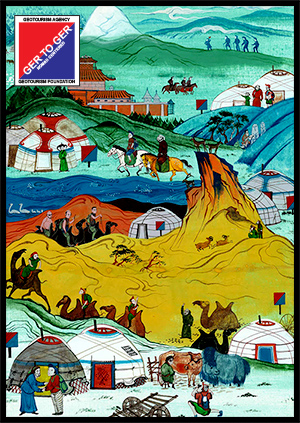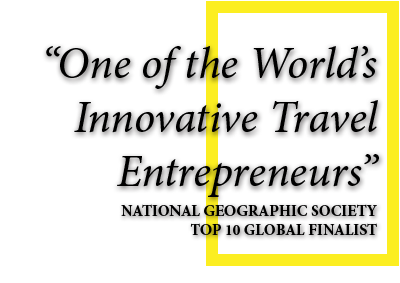 Testimonials – Locals and Travelers Share
Zanjan and his team provided top notch creative and logistic support for an episode of "The Amazing Race" for CBS. His creative problem solving and fast thinking helped us get through some very tough situations and in the end added one of the more memorable episodes to an Emmy and DGA award winning season.
Thank you to you and your team! Couldn't have done this film without you guys 🙂
"It took Mongolian herders a while to warm up to the idea of having people like us outsiders or tourist come into their homes and communities but soon saw the benefits which helped their families to make a living. No other tour company in Mongolia we know of does this kind of tour, and saying this we felt strongly connected to the people we stayed with. Yes, we would book our next adventure in Mongolia….."
"We were told that Ger to Ger wasn't like other tour company where travelers weren't shuttle around like cattle and they take your money. This company let's Mongolians herders families take our money for staying in their homes. To us that was awesome and we experienced for ourselves one to one wonderful relationship with the Mongolian herders. These herders have a beautiful tradition and culture. Learn and read as much as you can about what to do and NOT to do. It's very important other wise your communications and your Western will clash…."
"As far as working with Mr. Fromer from day one we have no complaints. The people or Mongolian herders told us that Zanjan Fromer has done a lot for their community…"
"My family had an awesome experiences with Ger To Ger and the family we stayed with were very polite. I recommend very strongly for anyone is to LEAVE your Western ideals and politics at home because you're dealing with totally different culture…"
"My additional revenue from tourism industry benefitted my livestock to grow sustainably as I had no longer kill animals to pay my four children's tuitions and my wife's liver treatment."
Battsetseg Gonchigdorj: "After collecting my salary for couple years, I was able to pay for my two older daughters' university tuitions. The oldest daughter fulfilled her dream as a pre-med student and the other one studied Korean language. The young two daughters are studying in English school and high school specialized in math."
Jargalsaikhan Purevjal: "My income from working as a guide and host family allows me to arrange proper health services for my wife and purchased more animals… In the past, when her stomach hurts we couldn't send her to central locations for health services and treatment. However now for the last several years I have used my GER to GER salary for my wife's health – she's going to central hospital where they offer good health services."

100% Nomad Supportive Operator via "GER to GER"
("Nomadic Family to Nomadic Family")
1000s of Happy Travelers
Successfully Served
for 12+ Years
GER to GER's mission is to empower women, men and their families across rural Mongolia via the Tourism Industry; to alleviate poverty, educate rural families, foster social economic development/conservation, and more. GER to GER is the first nomad supportive tour operator that unites Mongolian nomadic tribes via empowerment, social economic development policies, United Nation's MDGs/SDGs, etc. As of today, GER to GER employs almost 99% of its Humanitarian Trips' human resources from rural areas throughout Mongolia (National Administration operated mainly by women supported by Nomadic Families; husbands, wives, sons, daughters, relatives and friends.) and almost 99% of its Humanitarian Trip's accommodations, food, drinks, etc., are all procured rurally. GER to GER's main objective is to support rural social economic development via intensive incorporation of multi-sector rural/regional supply chains via GER to GER's Humanitarian Trips and Initiatives; cross-industry business linkage development (transportation, accommodations, etc.), assist cooperatives, conservation initiatives, etc.
GER to GER operates across most of Mongolia when combining both Humanitarian Trips and our internationally recognized Packaged Trips. GER to GER Packaged Trips sustains the Organization and allows GER to GER's Humanitarian/Tourism Specialists to both strengthen operations in Mongolia and expand its partnership networks across the Globe via www.Responsible.Tours (GER to GER's Global Operations launched in 2017). For 12+ years, 6,000+ international travelers have been trained on "Responsible Tourism" via GER to GER's professional pre-trip "Humanitarian Training Workshops" and 100+ nomadic families participate in seasonal "Responsible Tourism" Training Workshops across Mongolia that is provided by GER to GER; international partners rate GER to GER at 9.2 out of 10.
As for GER to GER's National Office, we are professional tourism specialists, humanitarians, transitional country development/stabilization specialists, explorers, filmmakers, social economic developers, etc., that design/operate unique community based tourism trips ("Reality Humanitarian Trips") and FULLY packaged expeditions across Mongolia, and around the world via www.Responsible.Tours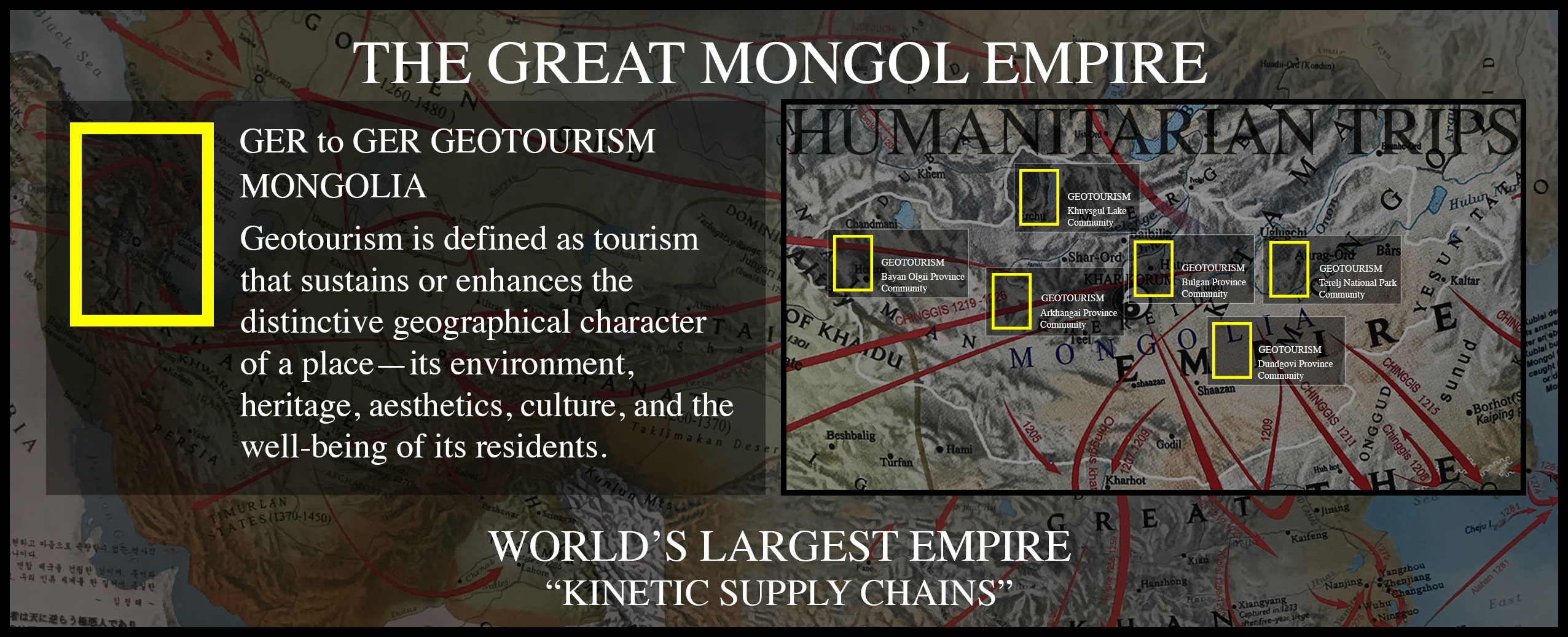 Humanitarian Trips
 "Reality" Styled Cultural Research Trips
Humanitarian Trips a.k.a "Reality Trips" (Community Based Tourism Routes) – Though simple and humble, they are designed to be 'value for money' as these humanitarian trips train travelers to become humanitarians and learn how to access unparalleled opportunities into nomadic lifestyles; day to day routines, travel like nomads, language, history, traditions, culture, etc. Locals earn ethical incomes by providing all food, accommodations, transportation (horses, camels, ox carts, etc.), activities, and more. These are all designed with the rural communities to provide unique insights into nomadic lifestyle – great for culturally "responsible" travelers, explorers and travel photographers that desire to experience travel as a "humanitarian" and not like a tourist. Generally, fantastic for all those who are deeply interested in real cultural immersion, enjoys the flexibility of local-flows in outback travel and non-touristic method of adventure travel/learning.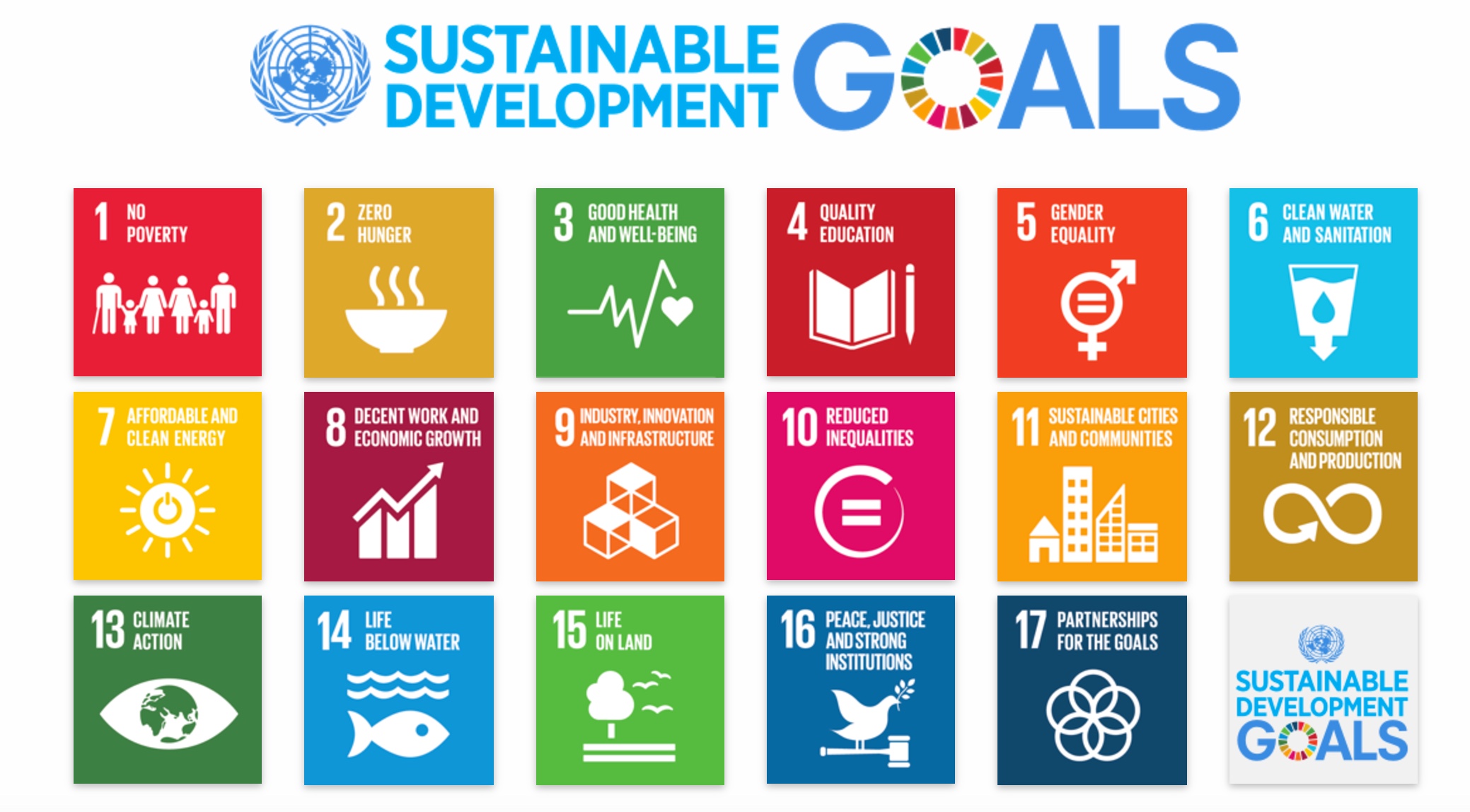 Today's major issue in Mongolia are irresponsible tour operators unethically profiteering/gaining from the 'responsible tourism' brand; there is no market distinction now between responsible and irresponsible as everyone claims to be 'responsible'. Hence, GERtoGER is using SDGs to highlighting our 'Responsible Tourism' methodology:
SDG 1: 80% of Humanitarian Trips' finances are returned to rural nomads, drivers, etc.; 20% towards rural communities' international marketing and training workshops.
SDG 2: We employed nomadic families who are the poorest of the poor that only have had 1 cattle and a couple sheep in the Gobi Desert and turned their lives around within a few years, etc.
SDG 3: Our training efforts focus on daily health/safety, reduce sanitation illnesses (Hepatitis A, etc.), tourism incomes allow families to pay for medical insurance, visits, medication, surgeries, etc.
SDG 4: Via workshops/tourism incomes nomadic children are attending school, high school and university.
SDG 5: Over 99% of nationwide managers are women; rurally, women care for travelers family experience (food, drink, etc.) and men guide trips; strengthening symbiotic relationships.
SDG 6: Daily training activity: 1) nomads/travelers – "Leave No Trace" 2) importance of waste management to mitigate waste damages around pasture points and along travel routes.
SDG 7: Nomadic families now have bank accounts/credit histories to access small loans and procure solar/wind powered units via their tourism incomes.
SDG 8: Over 99% of GERtoGER human resources are rural-based; guides, drivers, nomads, businesses, etc., via "Geotourism" we strengthen supply chains.
SDG 9: "GERtoGER" is an ancient "kinetic supply chain" of the Great Mongol Empire.
SDG 10: Actively promote the importance of the UN's UDHRs within Mongolia via social media, etc.
SDG 11: GERtoGER meshes "kinetic supply chains" with traditional "static supply chains" (cities, communities, etc.) into innovative travel itineraries, etc.
SDG 12: Nomadic families responsibly maintain livestock numbers in accordance with national park regulations; tourism incomes assist their goals: education, health, etc.
SDG 13: We have conducted Nomad Relief Efforts during climatic disasters, films, media pieces, etc., that highlight the challenges faced by nomadic families; tourism incomes assist nomadic families to better prepare.
SDG 14: Via workshops all herder/travelers are trained about the importance of water resources in relation to mitigating waste related issues, etc.
SDG 15: Via workshops all herder/travelers are trained about the importance of land resources in relation to mitigating waste related issues, etc.
SDG 16: We actively promote the importance of the UN's UDHRs within Mongolia via social media, etc.
SDG 17: Via social media networks, partners, donors, etc., GERtoGER proactively expands its networks. In fact, GERtoGER has launched new Global Initiatives:

"Responsible-Tours.org" established by GER to GER and the Founder, this new Initiative is being launched by "The Global Practitioners" to assist International CBTs, CSR Initiatives, alternative community travel networks and Geotourism Initiatives
"LastLifeLine.org" under the GERtoGER Foundation this new Initiative aims to match Global Issues of the aforementioned "MDGs/SDGs" that require exposure to better link with like-minded organizations.
Responsible Travel Notes: 
* All Humanitarian Trips and Homestays are 100% "Reality Trips" that are managed and operated by locals and nomadic families; GER to GER Office operates ONLY AS A Humanitarian "Travel Agent" for communities (non-tour operator).
* GER to GER humanitarian trips is about "Reality" – real families, real lifestyles, real situation, etc. (who are the Mongols? And not about our expectations).
* GER to GER humanitarian trips are not an amusement park experience – it's about awareness/respecting nomadic lifestyle and learning "their ways" (not ours), etc.
* GER to GER is an opportunity for people to learn how to integrate within other cultures vs. other cultures catering to our international norms and standards that we have become overly accustomed too and demand others to adhere too (like paid entertainment slaves).
* GER to GER has generated over a Million USD towards Mongolia's social economic development via supply-chain synergies and provides over 80% of its revenues toward rural nomadic families that greatly need this alternative income source.
General Client Scores
Typically rural Humanitarian Trips averages above 90% per year on client satisfaction – nomadic families are still learning; nonetheless, rural nomadic tribes still provide a value for money cultural experience and international travelers from around the world are always grateful for their experience.
Packaged Vacations
"Outfitted Expeditions" or Packaged Trips
All Inclusive Expeditions For those that Desire Guides, Drivers, Camps and Better Facilities (Packaged Trips) – designed, managed and operated by GER to GER Office as a Mongolian Government Certified Tour Operator across Mongolia; Top 30 Tour Operators within Mongolia.
GER to GER designs it itineraries with a unique approach as we strive to combine the best of 'off the path' and Mongolia's traditional highlights; sometimes we'll include some of our rural community-based tourism locations into our itineraries! GER to GER's professionals have been operating throughout Mongolia for a couple decades managing everything from film/tv productions, humanitarian and social economic development initiatives and more; it's from these experiences that we bring you Mongolia.
Note: These are all-inclusive trips and tours that are outfitted with interpreters/guides, drivers, jeeps, etc., that combine the best of outback exploration and leisure travel – these itineraries are designed, 100% managed by GER to GER Agency (tour operator) and carried-out in accordance with the requirements of western/European travel requirements and expectations.
International Partnership Scores
In 2015, GER to GER received highest recognitions via its international partnerships on client satisfaction, and again in 2016, GER to GER received 9.2 out of 10 on its international partnership score. 
Fairness Disclaimer: these trips operate fantastically well for those that desire a mix environment that provide more than our Humanitarian Trips; GER to GER has over a decade of successes with a broad-range of international clients ranging from 'every day travelers' to International VIPs.
GER to GER's Professional Timeline and References
Tested, Tried,
100% Proven AND Traceable History
A Brief Look at Mr. Zanjan Fromer (USA Founder) and GER to GER's Timeline of Achievements, Honors and Recognitions:

2017 World Travel Market London, UK – GERtoGER.org and Responsible.Tours
– Ministry and Tourism Association Approved
2017 Seoul International Travel Mart Expo – GERtoGER.org and Responsible.Tours
– Ministry and Tourism Association Approved
2017 COTTM, Beijing's International Travel Exhibition  – GERtoGER.org TEAM
2017 ITB Berlin, Germany International Travel Exhibition  – GERtoGER.org
– Ministry and Tourism Association Approved
2016/17 Mongolia Producer of "Dani's Way"; first trilateral international production between Beijing, USA and Mongolia
– supported by Mongolia's Ministry of Foreign Affairs
2016 World Travel Market (WTM) London, England – GERtoGER.org
– Ministry and Tourism Association Approved
2016 ITB Berlin, Germany International Travel Exhibition  – GERtoGER.org
– Ministry and Tourism Association Approved
2015 "THE MINISTERIAL GOLD STAR – MEDAL OF HONOR FOR LEADERSHIP"
– GOVERNMENT ID BOOK AND SEAL
2015 WTM London Travel International Travel Exhibition – GERtoGER.org
– Ministry and Tourism Association Approved
2015 ITB Berlin, Germany International Travel Exhibition  – GERtoGER.org
– Ministry and Tourism Association Approved
2006-Today Official Partner of Give2Asia (USA501c3)
2005-Pres. IMDb Profile and Some Client Listings
2014 Certified Member of the American Society of Travel Agents (ASTA)
2008-2014 Lonely Planet "…most innovative tourism concept in Mongolia, …top of every traveller's wish list…"
2014 ITB Berlin, Germany International Travel Exhibition – Exhibitor – GERtoGER.org
– Ministry and Tourism Association Approved
2014 Adventure Travel Show London Exhibitor
2014 Hong Kong Adventure International Travel Exhibition – Exhibitor – GERtoGER.org
2013 WTM London International Travel Exhibition – Exhibitor – GERtoGER.org
– Ministry and Tourism Association Approved
2013 Rough Guides – Meet the Locals – How to Immerse Yourself on Your Local Travels
2012 COTTM Beijing, ChinaInternational Travel Exhibition – Exhibitor – GERtoGER.org
2012 National Geographic's "World's Best Travel Experiences" #8 – GERtoGER.org
2010 National Geographic Society – Geotourism Ambassadorship
2010 National Geographic Society – Global Finalist Certificate
2010 Honored by National Geographic as one of World's Innovative Travel Entrepreneurs
2009 Top Ten Global Finalist of National Geographic Society and Ashoka Changemakers "Power of Place" GeoTourism Challenge
2009 WHL Travel's Urban Adventures Award
2009 Tour Dust's Scholarship Award
2009 National Geographic Society's Weekend Broadcast
2007 NBC UNIVERSAL STUDIO'S Syfy Channel – "Destination Truth" – Josh Gates
2007 United States Agency for International Development Grant Winner
2007 Officially recommended by UNESCAP at its 63rd Session – Page 14
2006-07 Established the Give2Asia.org – GER to GER Fund with the Assistance of Loreena McKennitt (internationally famed Singer) and The Asian Foundation
2006 National Geographic Society Washington D.C. Museum – personally requested Mr. Zanjan Fromer to make and produce the Centerpiece Film for "Mongolia: Rebirth of Traditions"
2006 Official Partner of the CBS's The Amazing Race: Season 10 Episode 2
2005 Swiss Agency for Development and Cooperation Grant Winner
2005 World Bank Tender Winner – Cross-Industry Supply Chain and Competitiveness Study and Analysis
USAID/CHF's Ger Initiative (Global Communities) – Tender Winner – Contracted as Project Manager/Filmmaker of over 16 short films about CHF International's community initiatives across Mongolia
The Historic 2002 BIT Milan, Italy International Travel Exhibition – One of Two Official Mongolian Tourism Association/USAID Organizing Representatives (the other official representative was Michelle Morgan, C.O.P. of the USAID funded The Competitiveness Initiative) – 1st time in Mongolian History that "Mongolia" participated in an International Travel Exhibition and marketed itself as a "Country Destination" since opening its doors to the world as a democracy in 1989.
2000-03 United States Agency for International Development (USAID) funded The Competitiveness Initiative – Honored by Mongolia's Tourism Association for Contributions made towards the Development of Mongolia's Tourism Industry.
1998-99 SOROS Foundation
1996-97 Mongolian Association for Conservation of Nature and Environment; Snow Leopard and Gobi Bear Initiatives
1995-96 UN Convention on The Rights of the Child
1993-95 Alaskan Sightseeing and Cruise West
1992 "Close Up Foundation" Washington D.C. Selectee
1990-91 Varsity Wrestling/State, Awarded "Most Improved" Sehome High School (it's all about the champion mindset/overcoming challenges – it's about the development process)
Humanitarian Trips
100% Fair and Accurate Review
My husband and I are in our late 30s, travel a lot, and have a pretty flexible budget so over time have taken every possible trip: guided group guided private, self guided and everything in-between. Ger to Ger is like nothing else we've done and became one of our best travel experiences.
We did what the Mongolia Budget Trekking Trip Through Khangai Mountain Range for 10 days in August 2016. Ger to Ger provides an orientation and a bus ticket to a starting point and from there, you rely on new family each day as your host. At each yurt/ger, you get lunch, then participate in some sort of household activity, eat dinner, spend the night in a guest ger and then next morning after breakfast get transported by the host to the next family. The families speak zero English so you communicate using gestures, phrase book and drawings, which ends up being surprisingly functional and fun. The accommodations are very basic (outhouse, no electricity, etc.) but clean and comfortable. The nature is breathtaking – the steppe is bright green, vast and pristine as families are widely dispersed to have enough pasture area for their animals.
There are a lot of negative reviews in Ger to Ger forums so we we wanted to focus on addressing a few points that come up in them. (A Handful on Lonely Planet Thorn Tree/Trip Advisor)
First, about the orientation (2-hour overview of the trip in Ger to Ger offices). Yes, the owner comes off a bit arrogant and his approach doesn't really match what Westerners are accustomed to. But after you do the trip, you forgive him. The creativity and drive to build this unique type of tourism and the value he has delivered to local community and to foreigners' ability to get to know Mongolia qualifies him for some serious slack www.Zanjan-Fromer.com . Plus, we think some of his behavior is intentionally theatrical to get tourists in the mindset to not expect hand holding – the whole point of this type of a trip.
Next, the itinerary. Our biggest advice to fellow travelers is to open the Day by Day provided and write in before Day 1 'itinerary is for illustration purposes only – actual route, activities and transportation will vary'. The website says things will shift yet people are still upset about the changes so this exercise will force you to really get onboard with it. For example, our first ger day was supposed to be at family X, the activity was sowing traditional outfits and transportation next day was a 25km hike. Instead, we ended up at family Y, our activity turned out to be watching a newly slaughtered sheep being cleaned and butchered and the following day we went to the next family on horseback. For the remaining days at dinner, we would draw pictures with locals figuring out which family, how far and how our next morning was to be spent. What was amazing is that each family knew exactly what and how was to happen so the whole thing worked like a well-oiled machine. It just didn't follow the writing in the brochure which created a sense of adventure and gave my husband and I (both highly structured business owners back in the US) an opportunity to completely relinquish the sense of control, time and expectations, which was exhilarating.
Lastly, on hiking. Of the 9 days, we only hiked from yurt to yurt 4 times. One time we went by horse (I've never been on one, so the idea was initially nerve wrecking but it all worked out – the host held my horse's rains the entire way). Four times we went on a back of a motorbike and learned that riding one through a steppe is one of the most fun experiences you'll ever have. For those of you who are like us and were looking forward to the long hiking days listed in the itinerary, fear not. You can easily get plenty of hiking time after you arrive to next family (around 1pm or so). There are clear cattle paths that you can follow and make up for the kilometers you've expected.
This trip truly will allow you to get to know Mongolia and Mongolians like no other and it will expand your view of the world and travel.
First and Foremost Opening Remarks by Jean-Luc Picard, Captain of the Starship U.S.S. Enterprise of Star Trek…
Empathetic, Open-minded and Understanding Travelers are All Welcomed, however, "1 Star" Scammers/Trolls please stay home 😉
100% ALL overly emotionally charged/false defamatory reviews are generally failed scams designed to hurt GER to GER's Humanitarian Trips Operated by Locals; I, the Founder, became the target of public defamation on Trip Advisor/Lonely Planet's Thorn Tree as I stood up and gave my voice to the voiceless locals when others wouldn't. That seriously pissed off the scammers, frauds, etc., hence, I'm famously beloved by Trip Advisor and Lonely Planet's Thorn Tree as I don't backdown to bullies – LOL!
Sorry Trip Advisor and Lonely Planet, no disrespect intended , however 1) I DIDN'T throw the first stone 2) In fact, it's only after years of stones being unethically thrown that it became OVERLY clear that your platforms have sided with the scammers/bullies/trolls and are allowing the unethical "public shaming of me" by known scammers/trolls that desire to force me into silence/out of my humanitarian works. I'm sorry but this is where "I draw the line" as that strategy just won't work with me; when it's a good ethical fight – I thrive on adversity/overcoming unethical situations. Alaskan Tlingits have a righteous history of being protectors, taking on Goliaths and winning; I'm Alaskan Tlingit – you can find more about me via www.Zanjan-Fromer.com
 100% Transparency – Nothing to hide
(P.S. I'm Alaskan, not USA/Mongol as some have stated)
Kindly IGNORE false defamatory reviews as USA Founder has contacted the FTC about Trip Advisor and Lonely Planet's Practices
GERtoGER's internationally Awarded USA Founder (NATIONAL GEOGRAPHIC SOCIETY's GEOTOURISM AMBASSADOR – above photo) has contacted the US FTC (Federal Trade Commission)… So please kindly "ignore" the fraudulent and fake defamatory Reviews about GERtoGER on TripAdvisor & LonelyPlanet's ThornTree – FTC is investigating Trip Advisor's Practices. The FTC is like the FBI for Commercial Services that investigate "fraud, unethical practices, etc."
Also please kindly ignore known 'industry trolls/disruptors' such as 'Fresh Coffee Stains' and her posts: 1) "Ger to Ger: Goat's milk and stinky cheese in Mongolia's Gobi desert…" 2) "Warning: Do NOT do Ger to Ger program – Lonely Planet".
Bloggers like her are industry disruptors that troll well-known people/organizations to generate unethical sensationalism to drive readers to her blog to recommend competitors; she actively projects that she's someone of importance in life so everyone should read/listen to her rants and raves…
However, in reality, the two short films below is what she and the othe scammers are like in person.
Thank you kindly!
GER to GER Team
Note: "JugglingTam" or "Fresh Coffee Stains" is the Author of: 1) Warning: Do NOT do Ger to Ger program – Lonely Planet 2) Ger to Ger: Goat's milk and stinky cheese in Mongolia's Gobi desert
Scammers' Disruption Comedy; all in fun, but 100% truth… LOL 😉
1. Method One – "Fresh Coffee Stains" Cheapskate Scam: INTENTIONALLY
 BUYING A "CHEAP DIGITAL OR HUMANITARIAN TRIP" INSTEAD OF A "HIGH-END DSLR OR PACKAGED TRIP"
2. Method Two – 

Disruption Scams to Force Refund/Free Trips: JUST MAKING UP SH*T TO BLAME THE DRIVER AND GET A FREE TRIP/REFUND 
These are our lives, our life's works, etc., that are on the line…
we kindly request all unethical special interest groups and/or people with racism/nationalistic/major-prejudice issues to please, kindly, find another tour operator.

Ensuring 100% Proper Comprehension
GER to GER's 13 Repetitive Verifications for All Travelers 
1. Online access to "what is GER to GER", "how does GER to GER operate, etc."
2. Online access to Information about the differences between "Humanitarian Reality Trips" and Packaged Trips
3. Online access to "Terms and Conditions" of Humanitarian Trips
4. Correspond with GER to GER staff by emails; Q&A, etc.
5. Upon arrival in Mongolia – all travelers receive a mandatory 2 hour training workshop; introduction of Humanitarian Travel, What to expect, What not to Expect, Mongolian History, Mongolian Culture, Rural Health and Safety, and Mongolian Language
6. At the workshop all travelers are updated with current weather, culture, etc., information that may influence their trip and are informed rural nomads have the "power" to change the trip when necessary; transparently listed on the Terms and Conditions owing to their lifestyles.
7. At the workshop all travelers are educated the difference between "cultural service" vs. "customer service" and so much more to ensure that they are fully aware that they are traveling as humanitarians and not as "tourists" on a vacation.
8. At the workshop all travelers AGAIN review Humanitarian Trip's Terms and Conditions
9. At the workshop all travelers review GER to GER disclaimer with Instructors
10. At the workshop all travelers are provide an opportunity to change their trip/minds
11. At the workshop all travelers CAREFULLY REVIEW AND SIGN the "Assumption of Risk Contract" that includes weather, culture, lifestyle, 3rd Party Suppliers, etc., in relation to Humanitarian Trip's Terms and Conditions; on website, handbook, etc.
12. After signing the Assumption of Risk Contract all travelers make final payments
13. After contract signing, workshop and payments – all travelers are invited to contact us again for further info clarifications prior/during their Reality Humanitarian Trip (via nomadic families mobile phones).
Taking the 13 Levels of Verifications into Account – There is ABSOLUTELY No Reason for such Trip Advisor & Lonely Planet's Industry Scams and Fraud to EXIST
Owing to GER to GER's Anti-Scammer initiative – 2017 has been a perfect season!
The Con-Artists' Methodology and Scam:
Investigated by Zanjan-Fromer.com
Investigation Materials: GER to GER Mongolia Victim of Fraud | Fake Reviews | Scams
Learn More about the Cases/Evidence: CLICK HERE
Con-Artists Method "Ignorance is Bliss": They always unethically purchase inexpensive community-based budget "humanitarian research trips" and expected/force locals to serve them as they purchased fully packed vacation tours (they were trained not to do this during the 2 hour training workshops, etc. 

Professional Humanitarian Liability Trainings are conducted by an International Specialist with over 22+ years of Professional Expertise throughout Mongolia including extreme environs (-50 plus degrees expedition/production works, etc.) and Abroad; Internationally Awarded, Recognized by National Geographic Society, Recipient of Mongolia's 2nd Highest Medal of Honor – The Ministerial Gold Star of Leadership, etc. These Humanitarian Training Workshops cover:

contracts; terms and conditions; liabilities; assumption of risks; humanitarian 101; outback to international social economic supply/value chain analysis and mapping; country info; history and important highlights; customer vs. cultural service; DOs and DON'Ts; cultural and cross-cultural analysis/studies; nomadic lifestyle; "Leave No Trace Travel" – environmental protection; activity health/safety – horseback, trekking, etc.; wildlife awareness – wolves, snakes, insects, etc.; extreme situational "survival 101" in relation to weather, terrains, navigation (sun, terrain, vegetation, geographical terrain vectoring, etc.), physical, mental and medical; risk mitigation/management; emergency COMMs methodology; itinerary confirmation; language; and more.).

Hair in the Cheeseburger Ransom Threat (It's the Con-Artists' Hair)/After Eating "Give Me Money! Or I'll TELL the WORLD that I found a hair…":

 The scammers' goal is to intentionally misreport situations domestically/internationally so they could commit defraud of nomadic families/scam cash from the locals by forcing GER to GER into unethical/unverified refunds via threats of very "Public Defamation"; forced defraud.

Con-Artists Gets Caught, Creates Public Disruption, Cons People and Businesses into Crimes to Evade:

 When Con-Artists and Scammers get caught – they always engaged in "very loud" and public defamation campaigns (online/offline) via turning Trip Advisor/Lonely Planet into weapons against victims and those associated with the victims (to make people fearful in standing up for the victim – isolate from peers and attack) as Trip Advisor and Lonely Planet's Thorn Tree doesn't confirm any facts (they just allow 100% hearsay as truth); scammers' classic disruption/isolation/attack method to evade legal liabilities by stirring up public sympathy and the "great con-artists/scammers" get the public to stalk, terrorize, attack the victims (GER to GER) on their behalf…
Con-Artists Using the System to Evade: When GER to GER professionally provided facts/evidence the Trip Advisor or Lonely Planet's Forum Managers they don't easily remove fraudulent reviews and state "you must contact the company's legal department…" in order to continue circulating fake/dishonest reviews… corporate fraud, anti-trust, etc.
Con-Artists' End-Game Results: Overall – classic market disruption, public defamation, creating situations where the victims' UN UDHR Article 12 (and more) are continuously being violated via fraud and fraudulent reporting (which is dangerous for foreigners working overseas, such as myself, as extremists can falsely detain or exile innocent foreign workers, etc.), creating situations of anti-trust and corporate fraud for businesses like Trip Advisor and Lonely Planet's Thorn Tree… and more.
For us foreigners who are working overseas (business, humanitarian, development, etc.) in developing countries – this isn't a joke or a game… Con-artists' and scammers' fraudulent reporting puts our lives and those lives we are trying to assist into serious jeopardy; I can testify from first-hand experiences… there are plenty of case studies where foreign victims have been unethically stalked, maliciously harassed, works interfered with, physically beaten, poisoned, vehicles sabotaged to look like accidents, UN Human Rights continuously violated, unethically investigated/detained or illegally imprisoned via extremists' setups, socially and economically forced out of countries and worse…
So in behalf of all us foreign workers and humanitarians who are trying to make things better overseas… Please be ethical, Thanks!
There is no justification to destroy organizations and people for unethical refunds (defraud) that are generally between $20 to $50 – for nomadic families that's more than a months standard income!
(Currently as of today, less than 15 scammers still remain on Trip Advisor/Lonely Planet from 1000s of successful travelers; scammers represent less than 1% of total clientele)

Golden Gobi Guesthouse and Tours; 6+ Years of Continuous Industry Fraud and Scams
Nobody can argue the authenticity of the "Internet Archive" – today there is 6+ Years of Evidence showing Industry Fraud and Scams conducted by Golden Gobi Guesthouse and Tours.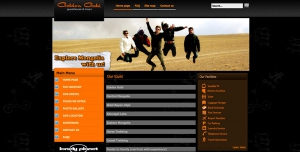 ANTI-TRUST/CORPORATE FRAUD START DATE 2010: INTERNET ARCHIVE

ANTI-TRUST/CORPORATE FRAUD ACTIVELY CONTINUED TILL 2016: INTERNET ARCHIVE
This and others like this Guesthouse continuously make it difficult for more established organizations/companies as they try to unethically "kill off" the competitors via stalking, malicious harassments etc., around their offices/homes, and even organizing scammers to sabotage good businesses names and more. From 2010 till 2016, Golden Gobi Guesthouse and Tours had first "illegally" stole "GER to GER" name for illegal profiteering and after being confronted they changed it to "Family to Family" and continued to intentionally confuse both local/international markets for unethical personal profiteering – literally "shamelessly stealing funds" from a humanitarian initiative. This Guesthouse behaves exactly like cheap company/product knockoffs of the originals which has FOR YEARS created numerous issues for the GER to GER Organization.
The best metaphor to describe them are "drug pushers" and/or frauds that unprofessionally copy/unethically produce food/medications to resell to the general market as originals; it's loss of financials for the "real organization/company" but importantly a serious health/safety concerns for international travelers. These fake products don't go through rigorous monitor/evaluations to ensure product safety; they have no health/safety networks; they provide no 'professional' workshops that focus on many issues including health/safety; they don't care if they hurt others in the process; they have no health/safety nor risk mitigation/management experience; they go unregulated; they just hire anyone with a Russian Forgon to randomly take travelers around the country with no focus on trip quality, cultural quality, health/safety emergencies, etc. (the number of dissatisfied international travelers has grow significantly stating that they offer a selfie tour "you guys have a couple minute to take a 'selfie', we have to go, go, go!"); they steal existing product concepts from others; they force travelers to buy their products or threaten to kick-out travelers from their Guesthouse if they purchased other travel companies' products/services, etc.; they operate just like "pushers" who are ONLY after sales… they illegally use name-variations of known companies to push their corporate fraud on unsuspecting international clients.
IN BRIEF
The "International Internet Archive" clearly shows that since 2010, Golden Gobi Guesthouse and Tours has been Illegally using "GER to GER" and variations to unethically commit corporate fraud, scams, market thievery, etc… Golden Gobi Guesthouse and Tours is a prime example of "wolves wearing sheep's clothing". Since 2010 when www.GERtoGER.org and www.Zanjan-Fromer.com received international recognition from National Geographic Society as the "Top Ten Global Finalists of the Power of Place Challenge", and more, our neighbor Golden Gobi Guesthouse and Tours has been involved in non-stop/continuous industry fraud/scams. For the past 6+ years Golden Gobi Guesthouse and Tours has been illegally using "GER to GER" or similar variations "Family to Family", "Nomad to Nomad" like cheap copies of the original "GER to GER" in order to unethically commit thievery of rural nomadic communities' opportunities via their website and within their guesthouse.
INTERNET ARCHIVE LINKS:
FRAUD/SCAMS STARTED FROM 2010 (Click on the Link): CLICK HERE
FRUAD/SCAMS LASTED TILL 2016 (Click on the Link): CLICK HERE
Golden Gobi Guesthouse and Tours (non-tourism professionals) openly state that they are the "Best Tour Operator" in Mongolia – better than any/all tour operators that are exceptionally well established (that includes being better than Juulchin World Tours, New World Juulchin, Ayanchin, etc.)… However, Golden Gobi Guesthouse and Tours IS NOT RECOGNIZED NOR LISTED within the Mongolian Government's Top 30 Tour Operators List; HOWEVER, please do note that GER to GER is 100% RECOGNIZED/AWARDED by the MONGOLIAN GOVERNMENT and LISTED IN TOP 30 TOUR OPERATORS LIST.
So without hesitation, I and my others industry recognized/awarded professional colleagues will all honestly state that we all strongly know that Golden Gobi Guesthouse and Tours is both the 'official breeding ground' of many industry issues as well as being the "Industry leaders of fraud, thieves, scammers and organized hive of wannabe thugs/stalkers in Mongolia."
Guesthouse Tour Operators in Mongolia Kicking Travelers OUT!
Travelers being kicked out and worse – be careful!
We are humanitarians and we don't have a guesthouse so we are not in direct competition – nonetheless it has been reported to us for the past 6 years the aggressiveness of some guesthouses in Mongolia i.e. Golden Gobi Guesthouse and Tours and the like. Travelers have complained that these guesthouses would force them into buying their trips and if they were interested in traveling with GER to GER or other companies – these guesthouses would kick them out of their guesthouses.
This has been a reoccurring issue with Mongolia's tourism industry so travelers you have been warned – please kindly consider the following:
Consider booking at Amarbayasgalant Hotel which is an inexpensive alternative that will give you a peace of mind – you can still walk around and check out all the offers throughout Ulaanbaatar in peace without all the bad-business politics of Guesthouses. Amarbayasgalant Hotel doesn't have an online booking service so you can just show up and get a room easily – it's a proper hotel and they don't completely book-up quickly, otherwise we do recommend Lotus Guesthouse (in UB) that operates an Orphanage out of town.
If you have already booked then it's "HIGHLY RECOMMENDED" that you DO NOT DISCUSS your trip plans with the guesthouse that you are booked at – you could find your bookings getting lost or even worse you could be kicked out of your accommodations that day or even the next day to other travelers that are booking both overnights/trips…
Stay Safe and Happy Travels!
GER to GER
Humanitarian Trip's
Transparency Disclosure
From 13+ Years of SUCCESSFUL Operations the handful of Trip Advisor/Thorn Tree Complaints originate from "City-Styled Tourists" or "Scammers", NO complaints from general travelers, expeditioners, journalists, well-known bloggers, filmmakers, developers NOR families with small children, etc., that seek "reality" Mongolian cultural adventures with nomadic families.
Over 99% Stated Satisfied
Less than 1% Stated Needs Improvement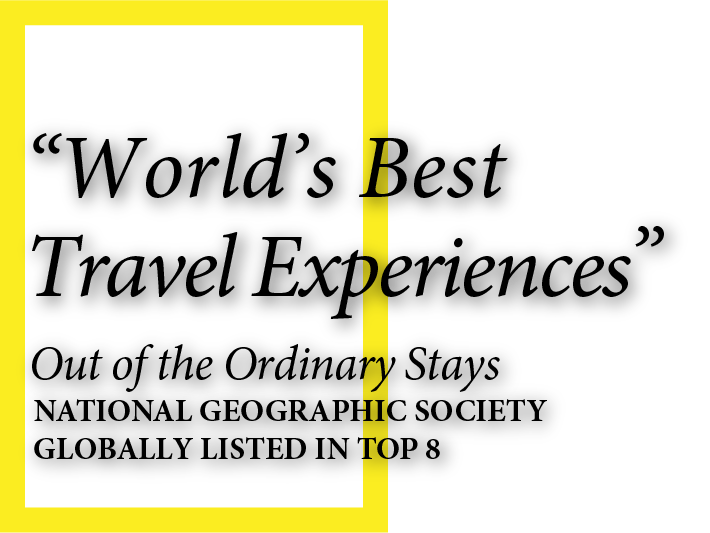 HIGH SUCCESS RATE
With an average 99%+ success rate among 6000+ travelers that spans over a decade – you can rest assured that our team of experts will properly assist both mid-highend expedition travel across epic landscapes of Mongolia or along our internationally recognized 'budget' community based tourism routes with nomadic tribes.
GER to GER Finances a Surgery
In late 2016/17 – GER to GER provides a disabled nomad and his family a "Second Chance at Life" by 100% financing a life-changing surgery.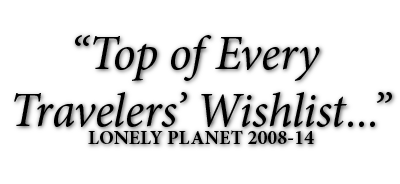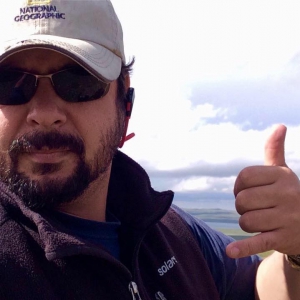 "GER to GER was designed to advance multiple areas at once: 1) rural social economic development via tourism 2) micro-to-macro multi-industry supply chains 3) destination image/product of the country Mongolia via productive mobilization of Mongolia's unique assets."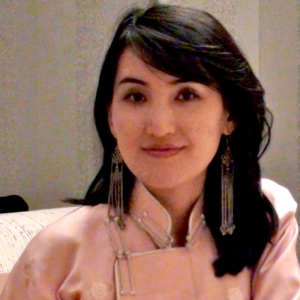 "I co-founded GER to GER with the desire to assist my country's rural nomadic populations and its social economic development."
Top 2018 GER to GER
Humanitarian and Packaged Trips
GER to GER
2017-10-31T09:45:28+00:00
An Incredible Overland Trip that Combines Mongolia's Karakorum with the Amazing Tsenher Hot Springs Along [...]
GER to GER
2017-10-31T09:36:40+00:00
This Overland Trip is a Definitive Expedition for those Looking for a Serious Trip Showing [...]
GER to GER
2017-10-31T09:31:49+00:00
An Outstanding Overland Trip Packaged that Combines South Central Mongolia's Historical and Geographical Highlights; Gobi Desert, Karakorum, [...]
We put a lot of hard effort into these humanitarian works – so when we blog about stuff, it's not done lightly; we blog to keep the environment in the 'fair zone' to foster Mongolia's Community Based Tourism.
GER to GER Mongolia - Awarded Nomad Supportive Tour Operator shared Leaders Advancing Democracy - LEAD Mongolia's live video.
2 days ago