1000s of Happy Travelers
Successfully Served
for 12+ Years
100% Nomad Supportive Operator
GER to GER is the First Operator with Non-Exploitation Policies and more!
GER to GER's mission is to empower women, men and their families across rural Mongolia via the Tourism Industry; to alleviate poverty, educate rural families, foster social economic development/conservation, and more.
We are Professional Humanitarians, Explorers, Filmmakers and Social Economic Developers that Design Unique Community Based Tourism Trips ("Reality Humanitarian Trips") and Packaged Expeditions Across Mongolia. (National Administration operated by women supported by on-ground operational logistics by Nomadic Families; husbands, wives, sons, daughters, relatives and friends.)
News Update!
In late 2016/17 – GER to GER returns the "gift of life" by 100% financing the entire hip-replacement surgery/rehabilitation of a nomad; today he's successfully maintaining his nomadic lifestyle, family and children.
Make a Real Difference – Travel with GER to GER
Humanitarian Trips
"Reality" Styled Cultural Research Trips
Humanitarian Trips a.k.a "Reality Trips" (Community Based Tourism Routes) – Though simple and humble, they are designed to be 'value for money' as these humanitarian trips train travelers to become humanitarians and learn how to access unparalleled opportunities into nomadic lifestyles; day to day routines, travel like nomads, language, history, traditions, culture, etc. Locals earn ethical incomes by providing all food, accommodations, transportation (horses, camels, ox carts, etc.), activities, and more. These are all designed with the rural communities to provide unique insights into nomadic lifestyle – great for culturally "responsible" travelers, explorers and travel photographers that desire to experience travel as a "humanitarian" and not like a tourist. Generally, fantastic for all those who are deeply interested in real cultural immersion, enjoys the flexibility of local-flows in outback travel and non-touristic method of adventure travel/learning.
Responsible Travel Notes:
* All Humanitarian Trips and Homestays are 100% "Reality Trips" that are managed and operated by locals and nomadic families; GER to GER Office operates ONLY AS A Humanitarian "Travel Agent" for communities (non-tour operator).
* GER to GER humanitarian trips is about "Reality" – real families, real lifestyles, real situation, etc. (who are the Mongols? And not about our expectations).
* GER to GER humanitarian trips are not an amusement park experience – it's about awareness/respecting nomadic lifestyle and learning "their ways" (not ours), etc.
* GER to GER is an opportunity for people to learn how to integrate within other cultures vs. other cultures catering to our international norms and standards that we have become overly accustomed too and demand others to adhere too (like paid entertainment slaves).
* GER to GER has generated over a Million USD towards Mongolia's social economic development via supply-chain synergies and provides over 80% of its revenues toward rural nomadic families that greatly need this alternative income source.
General Client Scores
Typically rural Humanitarian Trips averages above 90% per year on client satisfaction – nomadic families are still learning; nonetheless, rural nomadic tribes still provide a value for money cultural experience and international travelers from around the world are always grateful for their experience.
Packaged Vacations
"Outfitted Expeditions" or Packaged Trips
All Inclusive Expeditions For those that Desire Guides, Drivers, Camps and Better Facilities (Packaged Trips) – designed, managed and operated by GER to GER Office as a Mongolian Government Certified Tour Operator across Mongolia; Top 30 Tour Operators within Mongolia.
GER to GER designs it itineraries with a unique approach as we strive to combine the best of 'off the path' and Mongolia's traditional highlights; sometimes we'll include some of our rural community-based tourism locations into our itineraries! GER to GER's professionals have been operating throughout Mongolia for a couple decades managing everything from film/tv productions, humanitarian and social economic development initiatives and more; it's from these experiences that we bring you Mongolia.
Note: These are all-inclusive trips and tours that are outfitted with interpreters/guides, drivers, jeeps, etc., that combine the best of outback exploration and leisure travel – these itineraries are designed, 100% managed by GER to GER Agency (tour operator) and carried-out in accordance with the requirements of western/European travel requirements and expectations.
International Partnership Scores
In 2015, GER to GER received highest recognitions via its international partnerships on client satisfaction, and again in 2016, GER to GER received 9.2 out of 10 on its international partnership score.
Fairness Disclaimer: these trips operate fantastically well for those that desire a mix environment that provide more than our Humanitarian Trips; GER to GER has over a decade of successes with a broad-range of international clients ranging from 'every day travelers' to International VIPs.
Humanitarian Trips
100% Fair and Accurate Review
My husband and I are in our late 30s, travel a lot, and have a pretty flexible budget so over time have taken every possible trip: guided group guided private, self guided and everything in-between. Ger to Ger is like nothing else we've done and became one of our best travel experiences.
We did what the Mongolia Budget Trekking Trip Through Khangai Mountain Range for 10 days in August 2016. Ger to Ger provides an orientation and a bus ticket to a starting point and from there, you rely on new family each day as your host. At each yurt/ger, you get lunch, then participate in some sort of household activity, eat dinner, spend the night in a guest ger and then next morning after breakfast get transported by the host to the next family. The families speak zero English so you communicate using gestures, phrase book and drawings, which ends up being surprisingly functional and fun. The accommodations are very basic (outhouse, no electricity, etc.) but clean and comfortable. The nature is breathtaking – the steppe is bright green, vast and pristine as families are widely dispersed to have enough pasture area for their animals.
There are a lot of negative reviews in Ger to Ger forums so we we wanted to focus on addressing a few points that come up in them. (A Handful on Lonely Planet Thorn Tree/Trip Advisor)
First, about the orientation (2-hour overview of the trip in Ger to Ger offices). Yes, the owner comes off a bit arrogant and his approach doesn't really match what Westerners are accustomed to. But after you do the trip, you forgive him. The creativity and drive to build this unique type of tourism and the value he has delivered to local community and to foreigners' ability to get to know Mongolia qualifies him for some serious slack www.Zanjan-Fromer.com . Plus, we think some of his behavior is intentionally theatrical to get tourists in the mindset to not expect hand holding – the whole point of this type of a trip.
Next, the itinerary. Our biggest advice to fellow travelers is to open the Day by Day provided and write in before Day 1 'itinerary is for illustration purposes only – actual route, activities and transportation will vary'. The website says things will shift yet people are still upset about the changes so this exercise will force you to really get onboard with it. For example, our first ger day was supposed to be at family X, the activity was sowing traditional outfits and transportation next day was a 25km hike. Instead, we ended up at family Y, our activity turned out to be watching a newly slaughtered sheep being cleaned and butchered and the following day we went to the next family on horseback. For the remaining days at dinner, we would draw pictures with locals figuring out which family, how far and how our next morning was to be spent. What was amazing is that each family knew exactly what and how was to happen so the whole thing worked like a well-oiled machine. It just didn't follow the writing in the brochure which created a sense of adventure and gave my husband and I (both highly structured business owners back in the US) an opportunity to completely relinquish the sense of control, time and expectations, which was exhilarating.
Lastly, on hiking. Of the 9 days, we only hiked from yurt to yurt 4 times. One time we went by horse (I've never been on one, so the idea was initially nerve wrecking but it all worked out – the host held my horse's rains the entire way). Four times we went on a back of a motorbike and learned that riding one through a steppe is one of the most fun experiences you'll ever have. For those of you who are like us and were looking forward to the long hiking days listed in the itinerary, fear not. You can easily get plenty of hiking time after you arrive to next family (around 1pm or so). There are clear cattle paths that you can follow and make up for the kilometers you've expected.
This trip truly will allow you to get to know Mongolia and Mongolians like no other and it will expand your view of the world and travel.
Trip Advisor/Lonely Planet Scams
Shameless Scammers unethically buy inexpensive "Humanitarian/Cultural Research Trips" and force/expect extremely challenged Rural Nomadic Families to serve as if they booked "Fully Packaged/Guided Vacation Tours" Scam
(Currently as of today, less than 15 scammers still remain on Trip Advisor/Lonely Planet from 1000s of successful travelers; scammers represent less than 1% of total clientele)
A handful of shameless tourists/scammers unethically buy "Economy Class" (cheaper than First Class) and then demand "First Class Services, etc." to which they fail to force GER to GER Office into "quick" unethical/non-verified 'hearsay' refunds (defraud rural nomadic families) and then shamelessly turn Trip Advisor/Lonely Planet into a weapon to defame, defraud and terrorize both Nomadic Families/GER to GER Humanitarian Staff's credibility when they are caught scamming.
Official Case Study – Scam
"Warning: Do NOT do Ger to Ger program – Lonely Planet"

Official Response to Shameless Scammer's Blog:
https://www.gertoger.org/case-study-expectations-being-a-humanitarian-vs-a-tourist/

Shameless Industry-Disruption Fraud/Scam "Fresh Coffee Stains"/"jugglingtam" gets Massively Caught/Corrected on Lonely Planet's Thorn Tree:
"Warning: Do NOT do Ger to Ger program – Lonely Planet"
https://www.lonelyplanet.com/thorntree/forums/asia-north-east-asia/mongolia/warning-do-not-do-ger-to-ger-program

This scammer booked with two different companies – she bought a "vacation trip" with Selena Travel and purchased a cheap "humanitarian/cultural research trip" with GER to GER. The Blogger of "Fresh Coffee Stains" or commonly known as "jugglingtam" on Lonely Planet's Thorn Tree tried to unethically make it publicly appear that she purchased a "vacation tour" with GER to GER – she didn't; like other scammers she booked an inexpensive humanitarian trip, didn't desire to learn/prepare and afterwards treated the locals/organization literally like a trashy-tourist… To the untrained eye – many wouldn't comprehend that fact, also, you wouldn't realize this scammer's booking/travel method/blogging/writing style/post's submission-timing is all designed to "intentionally disrupt/burn" competitor companies/key individuals unethically – destroy credibility, business opportunities, etc. "Fresh Coffee Stains" is 100% an industry-disruption Fraud/Scam – we highly caution travel companies to be careful when booking/hosting this person; she'll unethically blog nonsense to burn you and your company with no concern if she negatively influences locals' income and humanitarians' creditability. In fact, "jugglingtam" overly street-trash like/non-classy method of blogging was also unethically targeted at attacking Mr. Fromer's 22+ years of social economic/transitional development history ("Hint: it's because you suck, dude.") without investigating who Mr. Fromer is – www.Zanjan-Fromer.com (The longest American in space logged 4,000 hours – Mr. Fromer has logged over 196,800+ overseas transitional development hours; Mr. Fromer is the First American to be Awarded the 2nd Highest Medal of Honor "The Ministerial Gold Star of Leadership", Emmy/DGA Awarded "The Amazing Race", USAID, National Geographic Society, UNESCAP, World Bank, etc.).
Situation Simplified
Over the last decade we have had a handful of extremely vocal scammers/trolls (less than 20) that purchased "reality humanitarian trips" (100% cultural research trips) and unethically criticize/troll us as if they purchased/traveled on "packaged vacation trips" in order to unethically obtain refunds/free trips; defraud nomadic families.
Another words, they all fully knew that they were buying "local economy class" (very inexpensive/all inclusive – do it yourself with locals) but afterwards cruelly decided to scam a free trip by demanding 'first class attention/service' from locals and then unethically sway the public into thinking that they had purchased "international first class services" and were cheated/treated unfairly by GER to GER or rural nomadic families; which isn't the truth as we have their signed humanitarian trip contracts.
Simply, its like going to a "self-service salad bar" – if you poorly make and eat your own salad at a buffet is it ethical to then demand a refund, yell and criticize the store and its staff online for your inability to make your own salad properly…? Common sense answer – "it's not ethical".
GER to GER's 13 Repetitive Verifications for All Travelers
Ensuring 100% Proper Comprehension
1. Online access to "what is GER to GER", "how does GER to GER operate, etc."
2. Online access to Information about the differences between "Humanitarian Reality Trips" and Packaged Trips
3. Online access to "Terms and Conditions" of Humanitarian Trips
4. Correspond with GER to GER staff by emails; Q&A, etc.
5. Upon arrival in Mongolia – all travelers receive a mandatory 2 hour training workshop; introduction of Humanitarian Travel, What to expect, What not to Expect, Mongolian History, Mongolian Culture, Rural Health and Safety, and Mongolian Language
6. At the workshop all travelers are updated with current weather, culture, etc., information that may influence their trip and are informed rural nomads have the "power" to change the trip when necessary; transparently listed on the Terms and Conditions owing to their lifestyles.
7. At the workshop all travelers are educated the difference between "cultural service" vs. "customer service" and so much more to ensure that they are fully aware that they are traveling as humanitarians and not as "tourists" on a vacation.
8. At the workshop all travelers AGAIN review Humanitarian Trip's Terms and Conditions
9. At the workshop all travelers review GER to GER disclaimer with Instructors
10. At the workshop all travelers are provide an opportunity to change their trip/minds
11. At the workshop all travelers CAREFULLY REVIEW AND SIGN the "Assumption of Risk Contract" that includes weather, culture, lifestyle, 3rd Party Suppliers, etc., in relation to Humanitarian Trip's Terms and Conditions; on website, handbook, etc.
12. After signing the Assumption of Risk Contract all travelers make final payments
13. After contract signing, workshop and payments – all travelers are invited to contact us again for further info clarifications prior/during their Reality Humanitarian Trip (via nomadic families mobile phones).
Trip Advisor/Lonely Planet's Thorn Tree Scammers Hurt Locals
Unfortunately a handful of extremely vocal/unethical scammers' defamatory reviews are destroying rural nomadic tribes' opportunities to generate needed incomes; over 80% of Humanitarian Trips income goes to rural participants and the remaining 20% GER to GER spends on rural nomadic tribe's education/marketing. Also kindly understand that ALL TRAVELERS are repetitively informed that these are very remotely located nomadic families and many are still developing, they are trying to learn how (for the first time) to blend the two cultures "cultural services" vs. "customer services"; of which they do collide in expectations as some aspects are similar however there are so many differences… I can honestly state that if you take a "tourist" mental-framework to the rural areas on any humanitarian trip – there will be more failures than successes – tourist will not succeed in developing meaningful rural-linkages with nomadic families. Just like Taiwan, Hong Kong, Singapore, Malaysia, etc., who all have gone through semi-successful transitional development (took them roughly 100 years) Mongolia is just only beginning their transitional development of 20+ years; ethically, they still require another 60 to 80 years.
Note – Travelers' Responsibility; Opportunity Provided to Change/Upgrade, Denied
All disgruntled online scammers (Trip Advisor/Lonely Planet Thorn Tree) were all provided 13 Step Verification and opportunities to purchase/change/upgrade their trips to GER to GER's "Packaged Vacation Trips" however they all declined. It's the traveler's responsibility to "fully comprehend" the Difference between Reality Humanitarian Trips and Packaged Trips.
Note – GER to GER's Packaged "Vacation" Trip Successes
GER to GER maintains a high rate of satisfaction of well over 90% for over a decade; "Packaged Trips" for International Tour Operators scores at 9.2 out of 10 – near perfect score for 2016 with our international partners.
Note – Humanitarian Trip Issues
Less than 1% complete failures between rural nomadic tribes and travelers; regardless of the less than 20 online attacks, overall from 6,000+ travelers 99% of the travelers scored humanitarian trips as "satisfied".
GER to GER does not resell products/services via any guesthouses in Mongolia
Mongolian guesthouses/tour operators claiming they sell or offer GER to GER products/services are frauds that are intentionally scamming/stealing opportunities from rural nomadic families – some of the online complaints are related to such; Golden Gobi Guesthouse and Tours, etc., have all been caught countless times illegally using "GER to GER" or similar variations "Family to Family", "Nomad to Nomad" like cheap copies of the Original "GER to GER"…
Testimonials – Locals and Travelers Share
Zanjan and his team provided top notch creative and logistic support for an episode of "The Amazing Race" for CBS. His creative problem solving and fast thinking helped us get through some very tough situations and in the end added one of the more memorable episodes to an Emmy and DGA award winning season.
Thank you to you and your team! Couldn't have done this film without you guys 🙂
"It took Mongolian herders a while to warm up to the idea of having people like us outsiders or tourist come into their homes and communities but soon saw the benefits which helped their families to make a living. No other tour company in Mongolia we know of does this kind of tour, and saying this we felt strongly connected to the people we stayed with. Yes, we would book our next adventure in Mongolia….."
"We were told that Ger to Ger wasn't like other tour company where travelers weren't shuttle around like cattle and they take your money. This company let's Mongolians herders families take our money for staying in their homes. To us that was awesome and we experienced for ourselves one to one wonderful relationship with the Mongolian herders. These herders have a beautiful tradition and culture. Learn and read as much as you can about what to do and NOT to do. It's very important other wise your communications and your Western will clash…."
"As far as working with Mr. Fromer from day one we have no complaints. The people or Mongolian herders told us that Zanjan Fromer has done a lot for their community…"
"My family had an awesome experiences with Ger To Ger and the family we stayed with were very polite. I recommend very strongly for anyone is to LEAVE your Western ideals and politics at home because you're dealing with totally different culture…"
"My additional revenue from tourism industry benefitted my livestock to grow sustainably as I had no longer kill animals to pay my four children's tuitions and my wife's liver treatment."
Battsetseg Gonchigdorj: "After collecting my salary for couple years, I was able to pay for my two older daughters' university tuitions. The oldest daughter fulfilled her dream as a pre-med student and the other one studied Korean language. The young two daughters are studying in English school and high school specialized in math."
Jargalsaikhan Purevjal: "My income from working as a guide and host family allows me to arrange proper health services for my wife and purchased more animals… In the past, when her stomach hurts we couldn't send her to central locations for health services and treatment. However now for the last several years I have used my GER to GER salary for my wife's health – she's going to central hospital where they offer good health services."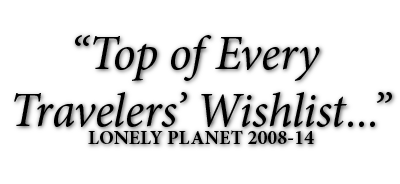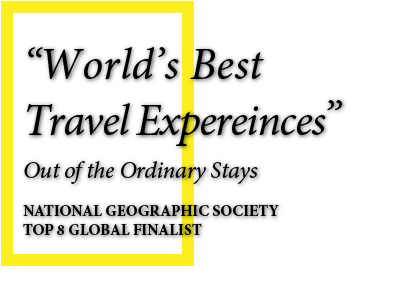 With an average 95%+ success rate among 6000+ travelers that spans over a decade – you can rest assured that our team of experts will properly assist both mid-highend expedition travel across epic landscapes of Mongolia or along our internationally recognized 'budget' community based tourism routes with nomadic tribes.
From 13+ Years of SUCCESSFUL Operations the handful of Trip Advisor/Thorn Tree Complaints originate from "City-Styled Tourists" or "Scammers", NO complaints from general travelers, expeditioners, journalists, well-known bloggers, filmmakers, developers NOR families with small children, etc., that seek "reality" Mongolian cultural adventures with nomadic families.
Over 99% Stated Satisfied
Less than 1% Stated Needs Improvement
Top 2017 GER to GER
Humanitarian and Packaged Trips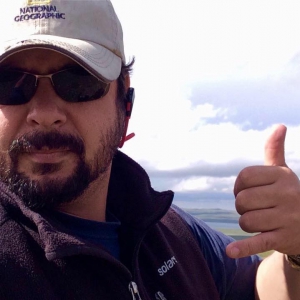 "GER to GER was designed to advance multiple areas at once: 1) rural social economic development via tourism 2) micro-to-macro multi-industry supply chains 3) destination image/product of the country Mongolia via productive mobilization of Mongolia's unique assets."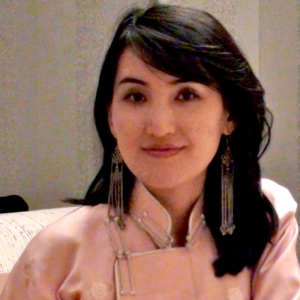 "I co-founded GER to GER with the desire to assist my country's rural nomadic populations and its social economic development."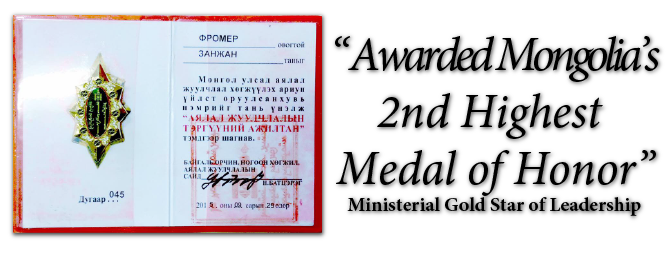 We put a lot of hard effort into these humanitarian works – so when we blog about stuff, it's not done lightly; we blog to keep the environment in the 'fair zone' to foster Mongolia's Community Based Tourism.