GER to GER is Mongolia's #1 Specialists in
"ETHICAL" NOMAD CENTERED COMMUNITY BASED TOURISM & GEOTOURISM
We are NOT just another "Business" that takes
we are a Social Enterprise that does "good"
GER to GER "SHARES" ITS KNOWLEDGE AND WEALTH WITH THE LOCALS
GER to GER is Mongolia's #1 Specialists in "RESPONSIBLE" nomad centered community based tourism that National Geographic Society refers to as "Geotourism"; Geotourism is defined as tourism that sustains or enhances the distinctive geographical character of a place—its environment, heritage, aesthetics, culture, and the well-being of its residents (via the UN's Sustainable Development Goals). You will experience an authentic "Marco Polo/Indiana Jones" adventures to explore, learn, experience, and give back to the locals via meaningful methodologies as a "GeoTraveler". GER to GER's methodology has been tested, tried, audited and AWARDED* for over 14+ years. 
*Today, in Mongolian History, GER to GER is the ONLY inbound tour operator/TV Production Specialists directly associated with the combined achievements (over a decade) that includes both an Emmy/DGA TV awards, Certified NATGEO Geotourism Ambassadorship & Certificate of Excellence, Mongolian Ministry Medal of Honor, UNESCAP Recognition and more! "The pursuit of "Excellence" is built upon the accumulation of daily habits…"; you can trust us to do our best in accordance with our established history of recognitions, honors and awards.
Community Based Tourism (travel method & local benefits): Networks of Nomadic Families for the Adventurous.  You will explore Mongolia from nomadic family to nomadic family across deserts, mountains, steppes, etc.; families are your hosts and guides. These Geotourism trips are 100% Affordable, 100% Community Based, 100% Reality, 100% On Your Own with trained nomadic communities that earn 80% of the Trip Fee!!! Nomadic families provide 3 meals with unlimited hot tea; your own nomadic ger as specified; nomadic guides that travel with you on an average of 20 to 40+ kilometers per day from one nomadic family to the next (family to family networks) across Mongolia's deserts, mountains, steppes, pastures, river valleys, etc., with horses, ox-carts, camel, etc.. These types of trips are semi-all inclusive; contact us for further details. Knowledge Based Travel: This means a certain level of learning and acceptance/empathy is required as you will be trained for an ole style cultural adventure! "Simply… explore Mongolia's incredible terrains and nomadic families' lifestyles with a good heart – be flexible/understanding and you'll have an amazing adventure." Rural Benefits: as the locals do most of the works as they are your host (you'll stay in the families' extra nomadic ger) and your guide across incredible geographic terrains (trekking, horseback, etc.), most of the income generated is returned to participating nomadic families and community members. 
Packaged Overland Tours and Expeditions (travel method and benefits): Packaged Trips are custom designed trips, tours and expeditions for people of different backgrounds and interests; which includes: active adventurers, soft adventurers and even first-time adventurers who desire a good mix of city-like travel with a dash of adventure. Leisure Travel:Ger to Ger offers a variety of different trips depending on the objective. Specially packaged trips for your market offer you the unbeatable combination of uncommon nomadic real life adventures with the diverse spectrum of geographic overland expeditions that are escorted by a professional guide. These trips move at a slower pace and you have more time to explore, experience your surroundings, and get to know local people. Social Enterprise Benefits: Funds from our trips go towards our sustainability and our social economic development initiatives (United Nation's Sustainable Development Goals etc.). 
Explore MORE about our operations
GER TO GER ZONING – AS OF 2019
Zone 1: Easy going circuits via nomadic family networks – first time outbackers and families with children.
Zone 2:  "Culturally Conscious" travelers who are experienced in the outback may travel on these nomadic family networks.
Zone 3 and 4: are Packaged Trips with guides, drivers, etc., are are open to first time outbackers, families and the more experienced.
All travelers are 100% responsible for choosing the correct "ZONES" for their experience and skill levels – if you have "Zero" outback experience and no previous experience with rural/bush/tribal peoples then you are required to choose: Zone 1, Zone 3 or Zone 4. First timers after completing at least one Zone 1 route are then accepted to travel on Zone 2 circuits with nomadic families.
When considering a trip with GER to GER please do consider your past experiences as it will influence your expectations… as we kindly discourage travelers booking inexpensive Nomadic Lifestyle Adventures with Nomadic Families with the goal of expecting/demanding "Packaged Trip" value (careful attention to itineraries, entertainment, etc.). Hence, please carefully review the following informations and our "terms and conditions". Thank you!
THANK YOU
GER to GER Routes ACROSS MONGOLIA are truly versatile!
From travel to international film/TV productions for famed reality TV shows and races… GER to GER can accommodate any/all needs across Mongolia!
How YOUR company can benefit via GER to GER - Types of Offers, Seasons, etc.

Short List of OUR services
GER to GER Nomadic Routes across Mongolia are "extremely versatile" as they can be used for: 
1) Solo Trips - individuals/couples
2) Group Trips - family, friends, etc.
3) School Trips - high school, university
4) Summer/Winter Races - mountain biking, marathons, cross-country skiing, etc.
5) Home-Stays - amazing Basecamping!
6) Special Events - corporate team building
7) Film/TV Productions - reality, docs, tv, etc.
SHORT LIST OF GER TO GER'S SERVICES:
All inclusive packaged expeditions across Mongolia AND ALASKA'S INTERIOR

"Do it yourself" nomadic family to nomadic family travel routes - community tourism

"Educational Adventures" we support classroom cultural adventures across Mongolia

Overland transportation - buses, 4x4 jeeps, vans and more

Arranging accommodations, restaurants, in-country ticketing (bus, trains, etc.)

City and around city-tours and sightseeing opportunities

In-country "Professional Mongolia Briefing" conducted by a certified

NATGEO Geotourism Ambassador (training on culture, history, health/safety, language and more!)

Networks of nomadic families - choose from our operational areas (deserts, mountain, steppes)

Mixed travel activities with our Nomadic guides by horses, camels, ox carts, trekking, etc. 

Trained guides and interpreters

Options to have a nomadic family member to join your trip as a cook so you can focus on your trip activities and relaxation.

and so much more!
Traveling with Nomadic Families? Check Your Suitability
WHAT DO PEOPLE THINK ABOUT US?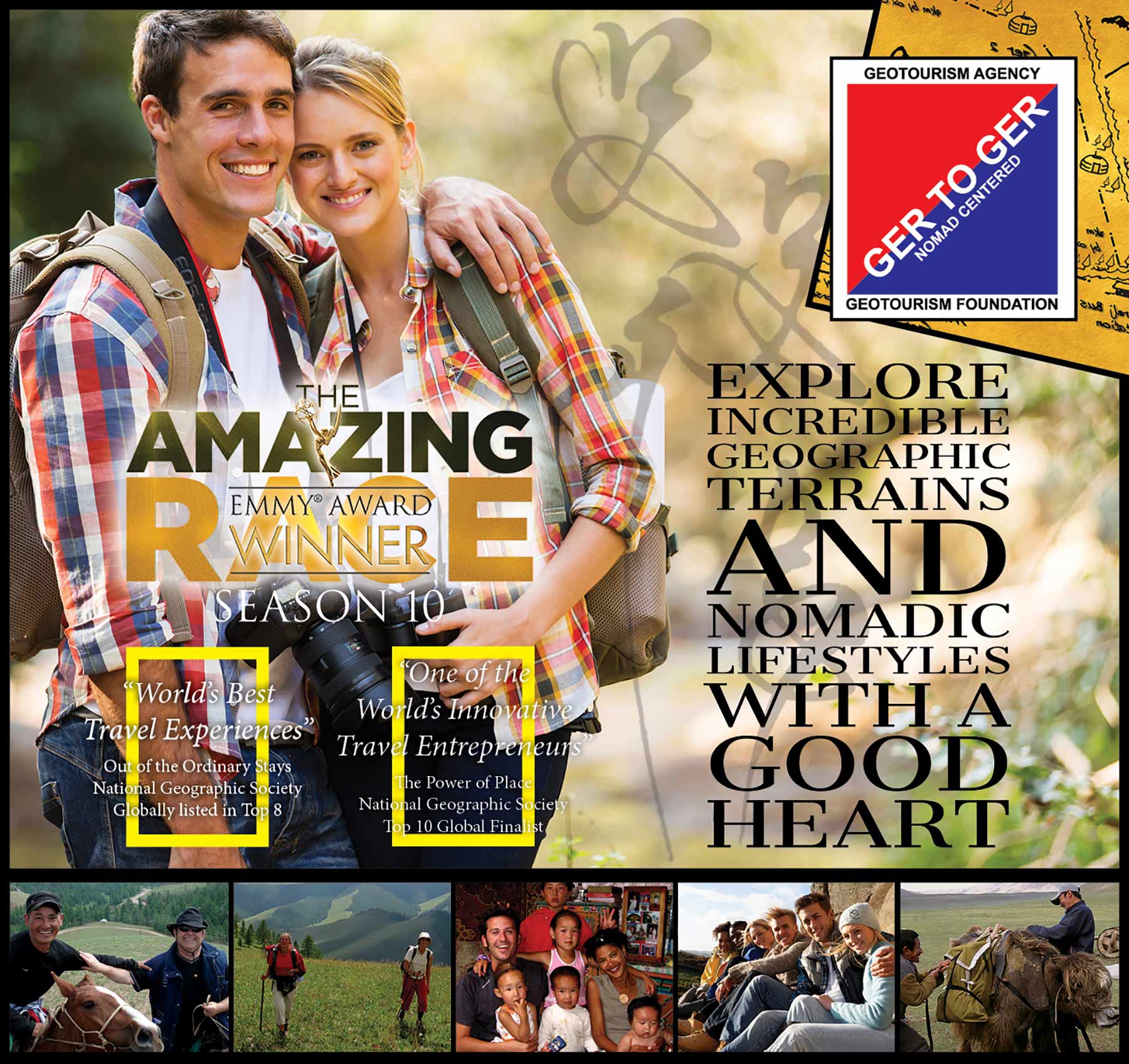 Our Success Rate
Well over 95% are satisfied clients
CONTINUOUS ACTION IS MORE MEANINGFUL THAN WORDS ALONE – EXCELLENCE IS A SUSTAINED HABIT
"If you are thinking to take a tour in Mongolia this is the place to shop. Forget about all other agencies that offer traditional touristic tours with a English speaking guide, sleeping in tourost camps, etc.

 

Ger to Ger will place you in real nomadic family without a tour guide so you will be on your own, sleeping in real gers with family, eating with family etc.

 

I took 2 humanitarian tours (Dairy and Gobi) and no doubt one of my best experiences in my life."
We believe in good ole HONESTY; nobody is PERFECT, from 7,000+ SUCCESSES - less than 1% were displeased...
RESULTS FROM THE LAST 7,000 TRAVELERS
Liked the Humanitarian Trips - Just As It Is
Satisfied with the Humanitarian Trips - However Needs Improvement
Liked the Packaged Trips - Just As It Is
Satisfied with the Packaged Trips - However Needs Improvement
SEE WHAT "INTERNATIONAL EXPERTS" HAVE EXPERIENCED AND WRITTEN SINCE 2005 ONWARDS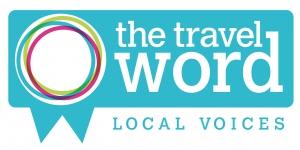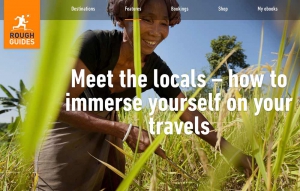 "If you want to get an idea of what traditional life in Mongolia is like while also staying off the beaten track, this is the place to book a tour. I did a three day tour in the Middle Gobi region and a 6-day tour in Bulgan Province. I stayed in Mongolia near the end of april, which is a good time temperature-wise. Both tours greatly exceeded my expectations, as did the service provided by GerToGer…"
"…I thoroughly enjoyed staying with these people and want to thank GerToGer. These tours were the best combination of feeling safe (knowing you can always call them in case of emergency) and experiencing something real and unique. Definitely a highlight of my travels, you can't miss this if you are visiting Mongolia!"
German Travel Writers Explore GER to GER

GER to GER Mongolia - Awarded Nomad Supportive Tour Operator shared a photo.
2 weeks ago
if someone is bullying this kid I will come kick there ass
No, it's not presh!!!! Stay STRONG!! Ur BEAUTIFUL!!!!!!!!
No one has the rights to bully ANYONE! >:(
Nice game collection! I'll come play games with ya anytime, hit me up!
Doesn't matter who you are, bullying sucks period
I was bullied all my school years. I had my own personal bully. Lol. Karma bites. I met my own personal bully a few years back. She was sobbing. She said every morning she seen my face in her ceiling. It spooked her
it takes someone really STUPID!!! to bully this handsome young man why cant people just see past what's on the out side and see him for the good kind soul he is inside it annoys me that people are so nasty
Remember bullying is a sign of low self esteem .The need to build yourself up by tearing someone else down
You are awesome!!!
Keep your head held high buddy i was bullied as a kid even by my own family. I always wished i could best them up but that wouldnt salve anything this was before bullying was even looked at as a problem. I wanted to get revenge and i did but in a real different way i decided to start working on bettering everthing in my nd i did it gets hard but just stay tough.
Most bullies bully to keep from being bullied, their weak and not to be feared, so tell someone about it and just ignore them, if they won't stop call the police
Too bad it takes a brave boy like this young man to set an example for the immature assholes who think they are better so bully other people. We need more genine human beings like you!!! I admire your big heart and your courage!! Be the example for those who try to bring you down.
Why would anyone want to bully this beautiful person must be very sad
Its quite funny when bully shares anti-bullies
Stay tough lil brother
Anyone who would bully this kid is a real coward. Bullies should be locked up.
People who bully need to learn that it isn't right to pick on someone with a disability because we're all equal in the end..no matter what happens. I was bullied due to sexuality, weight and everything...but I overcame it. This kid deserves to be happy and deserves a fair shot at life! #stopthehate
u know i have so many brother and sisters that are not blooded that have an disability its bug me make me sad when they are hurt by a bully so i stand up for those who cant stand for them self i have mad respect and love for you man im with you on this brother love Shane Cyr
A bully is very insecure about himself that's why he does it
Shared now and a year ago today!!! It deserves to be shared everyday!!!
Onces a bully always a bully this kid doesn't let bullies get to him
This guy has superhero pants...that makes him awesome in my book! Bullies are weak as hell!
Shared done. I'm so against bully people n they need to change n show some respect
Shared....God Loves U..