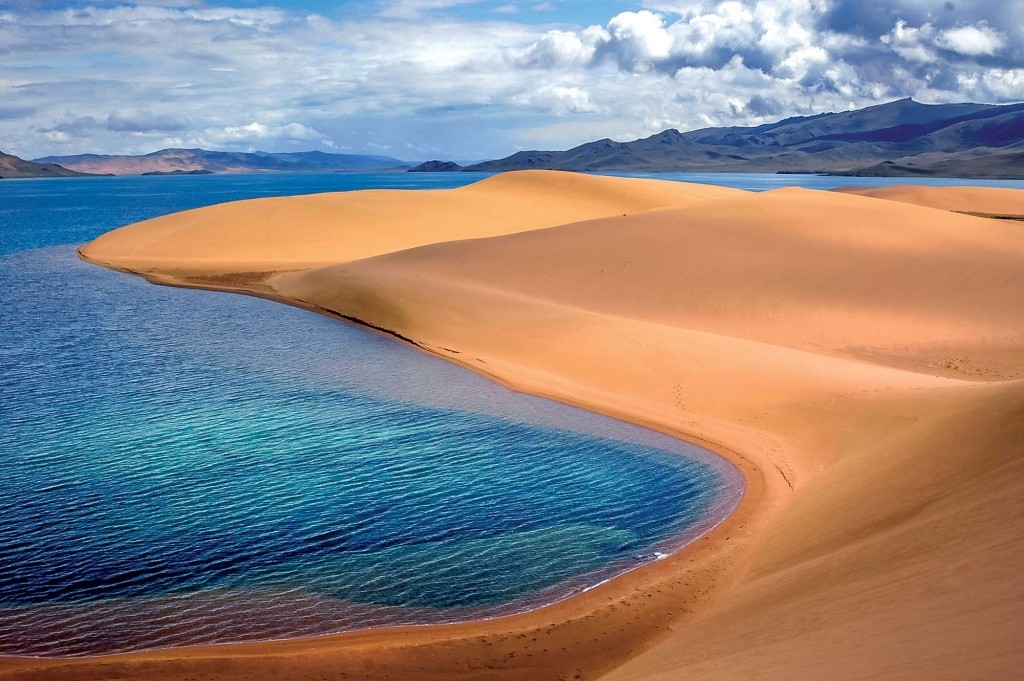 Mongolia's Khar Nuur Lake
Khar Nuur (a turquoise color lake) is definitively one of the most beautiful fresh water lakes within Mongolia with it amazing sand dunes in the southern and northern regions of the lake. The lake is 23.9 km long and 3.5 km wide in average with a rocky shoreline with many small peninsulas that penetrate into the lake with small coves.
The best way to travel here is via GER to GER's tailor made fully inclusive itinerary that includes this a many more spectacular geographic locations as well as in-depth nomadic immersion opportunities to Live Like a Local Nomad. You will also have tons of opportunities to trek, explore, horse trek, etc… If you desire to explore uncommon geographic locations – then contact us!