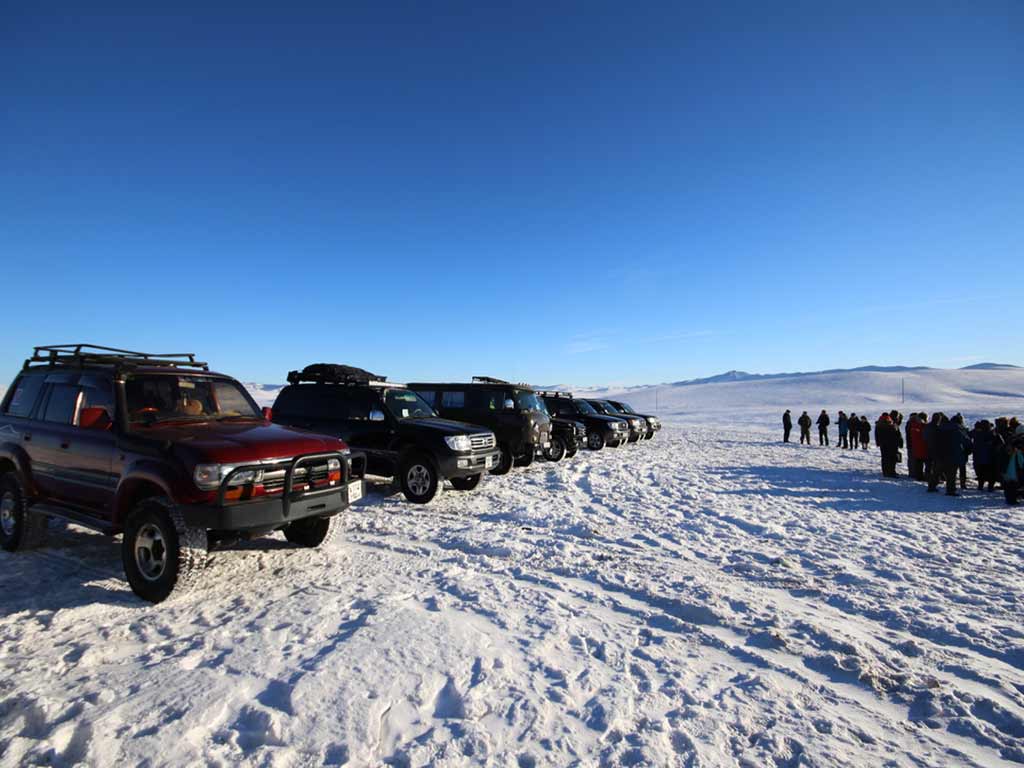 Mongolia's Famed Winter Ice Festival – Lake Khuvsgul
Enjoy the Ice Festival Festivities, Skate, Live Like a Local, and Explore!
OUR PROFESSIONAL TEAM THAT IS WINTER TESTED FOR DECADES HAS YOU 100% COVERED 🙂
Mongolia's Ice Festival happens between March 2-3rd 2020: the Ice Festival is one of the most attractive and biggest winter events in Mongolia. With many of it local activities includes: long distance outdoor ice-skating on the frozen 'crystalized' Khuvsgul Lake is definitely a hair-raisingly spectacular by itself. If you are skilled with skates, you can even challenge yourself by joining the Lake's Winter Skating Marathon – you'll be zipping across incredibly thick ice and absorb this magnificent Lake. Moreover, you can enjoy exploring Mongolia's nomadic culture, traditions, customs, uncommon performance of shamanistic  rituals, folk music and dance shows, lifestyles of reindeer herders tribes along with artistic ice sculptures, natural beauty and so much more!