GER to GER Routes ACROSS MONGOLIA are truly versatile!
From travel to international film/TV productions for famed reality TV shows and races… GER to GER can accommodate any/all needs across Mongolia!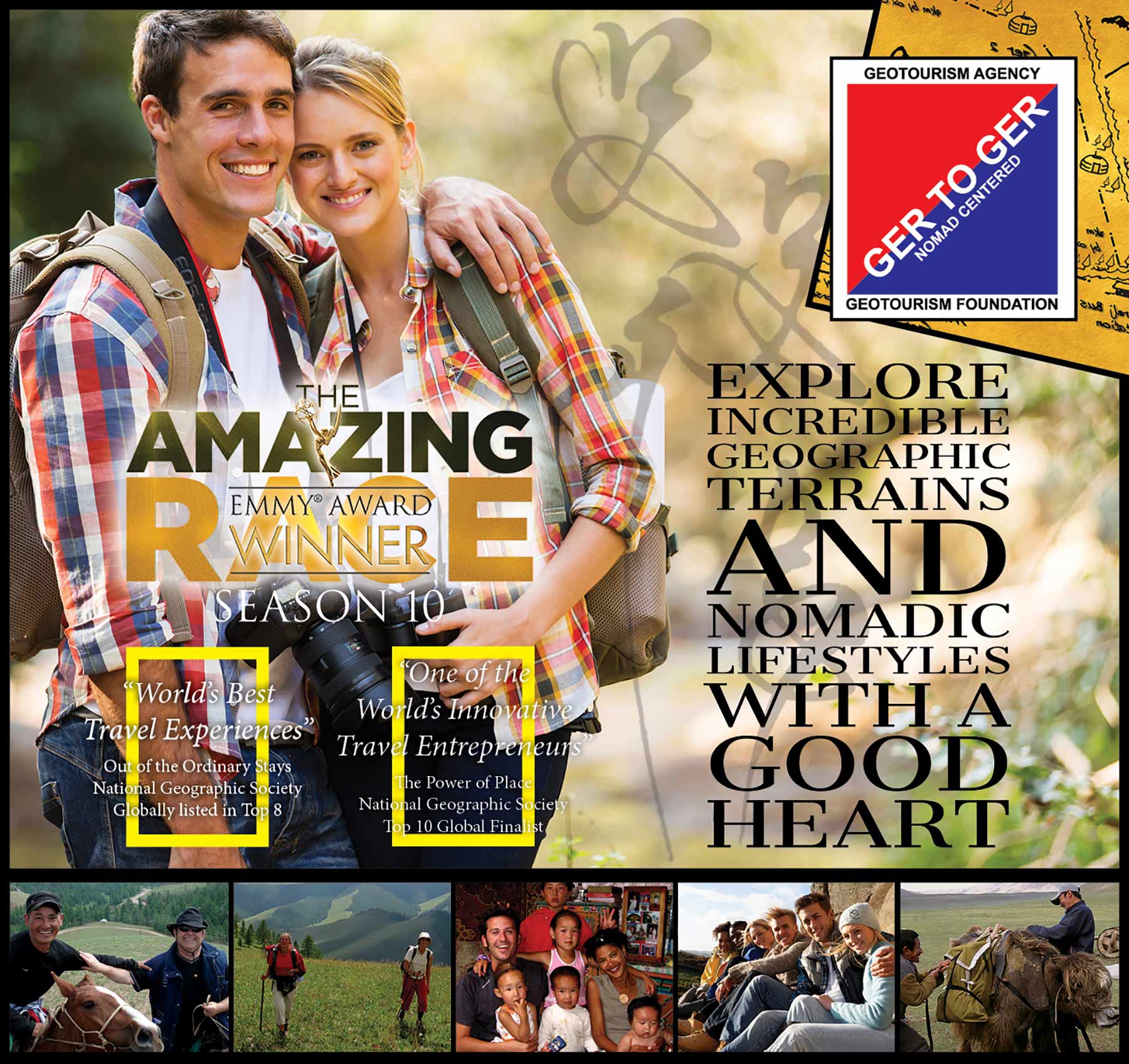 WHAT DO PEOPLE THINK ABOUT US?
Our Success Rate
Well over 95% are satisfied clients
CONTINUOUS ACTION IS MORE MEANINGFUL THAN WORDS ALONE – EXCELLENCE IS A SUSTAINED HABIT
"If you are thinking to take a tour in Mongolia this is the place to shop. Forget about all other agencies that offer traditional touristic tours with a English speaking guide, sleeping in tourost camps, etc.

 

Ger to Ger will place you in real nomadic family without a tour guide so you will be on your own, sleeping in real gers with family, eating with family etc.

 

I took 2 humanitarian tours (Dairy and Gobi) and no doubt one of my best experiences in my life."
We believe in good ole HONESTY; nobody is PERFECT, from 10,000+ SUCCESSES - less than 1% were displeased...
RESULTS FROM THE LAST 10,000 TRAVELERS
Liked the Humanitarian Trips - Just As It Is
Satisfied with the Humanitarian Trips - However Needs Improvement
Liked the Packaged Trips - Just As It Is
Satisfied with the Packaged Trips - However Needs Improvement
SEE WHAT "INTERNATIONAL EXPERTS" HAVE EXPERIENCED AND WRITTEN SINCE 2005 ONWARDS