Community Fee: $413 USD for 9 days / 8 nights;
Additional In-Country Travel Expenses:
UB to Mandalgovi Bus Fee (one way): $4 USD;
Rural jeep for regional route (approx.): $356 USD;
Note: Jeep cost can be divided by number of persons;
Booking, briefing, handbook, healthy/safety coordination: $25 USD 
[ ZONE 2 – Experience Required ]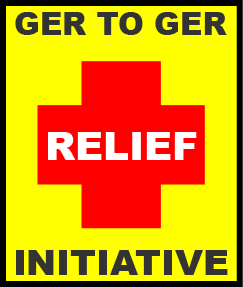 GER to GER Relief Initiative: As of 2018 spring, nomadic families of the Dundgovi region are suffering owing to winter storms and now spring droughts – this has been an ongoing issue for this region for the past few years… All travelers that desire to travel to this region are kindly requested to travel with minimal impact practices and visit these families with kind "supportive" hearts – your income via Geotourism is greatly assisting these families' ability to stabilize. Please do enjoy the spectacular landscapes of this region but do take it easy on the nomadic families – thanks!!!
Your overland trip will take you across the Middle Gobi Desert region is a serious 'southern' adventure and the best of all worlds! The Great Gobi Nomadic Quest is a combination of all three Dundgovi routes and communities making it the first Regional Community Route that includes Strictly Protected National Parks, desert Nomads, rural communities, and more! You will travel along the border from the north to the southeast and over to the southwest and back! This overland trip has been perfectly balanced to ensure all your days are focused on meaningful experiences rather than just pure jeep travel. From community to community you will travel overland and have amazing opportunities to experience real southern Nomadic hospitality. It's a classic! I am sure that Roy Chapman Andrews and other early explorers of Mongolia would be proud of GER to GER's attempt to bring back those early day adventures.
Day One – Travel to Mongolia's Gobi Desert Region (L, D): You will depart Ulaanbaatar City by rural bus and will start your southern journey overland to Mandagovi (the Provincial Center of the Middle Gobi) and as you travel you will witness the transforming power of desertification as you travel towards the Gobi Desert. Upon arrival in Mandalgovi you will be welcomed a lunch and milk tea to which you will begin the 70 kilometer desert jeep ride to Mr. Sugarbaatar's family where they will prepare and serve you with your first nomadic dinner. Along this portion of the trip, you will begin to see Ih Gazriin Chuluu emerge (Strictly Protected National Park) in the distant horizon. Ih Gazriin Chuluu is an amazing site and exceeds many people's expectations – from this point onwards you are nearing one of Mongolia's truly unique 'off the path' destinations. If you made good travel time, this is the point to capture some brilliant wide angle or fish-eye shots of Ih Gazriin Chuluu as you will be travel adjacent to it as the soft sunset rays will provide a brilliant luminance for some truly classic evening landscape shots.
Day Two – Trekking through Mongolia's monolithic Ih Gazriin Chuluu "Ocean Canyons" (B, L, D – Overnight in Ger): Today is the day that you have been anticipating, after your breakfast Mr. Sugarbaatar will now start the unforgettable 13 kilometer trek through Ih Gazriin Chuluu; you will be truly over taken by the massiveness of this location. Like a National Geographic documentary, let your imagination run-free – 65 million years ago these were ocean canyons and before that it was the stomping grounds of herds of TREXs; southeast of Ih Gazriin Chuluu herds of TREXs has been reported to be found. As you trek, you will have plenty of landscape photography opportunities of some of Mongolia's most amazing rock formations. Once you arrive at Mr. Gundsambuu, they will begin to prepare and serve you with hot nomadic tea and dinner. While you are having your dinner, this is a great chance to relax and spend some quality time with your nomadic hosts and try to get to know the family. Before you retire to your Ger for the night, and if you brought a ball along, this is a great opportunity to play some volleyball or even go out for a light trek and take enjoy a wonderful evening of landscape photography with the kids as they are playing or singing songs.
Day Three – Nomadic carvings and trekking through Mongolia's Monolithic Ih Gazriin Chuluu (B, L, D – Overnight in Ger): After breakfast you will start the 14 kilometer horseback trek through the rock formations i.e. Hanan hets, Senjit, Twin's Cave; you'll have a picnic lunch today. Upon arrival at Mr. Jig's family, you can chill out, have some drinks and try-out some homemade dairy products. Afterwards, you will continue trekking the rock formations – Tangad Rock, Chinggis Khan Rock, Khur khartsag's memorial place and monument as well as visit the Open Air Theatre that is home to the annual horse head fiddle and long song concert. Imagine this location filled with Mongolian performers located not only at the stage but also all around on the rocks providing a natural surround sound acoustics that rivals any home theatre systems. This is truly the time to make sure that you have your camera completely charged with backup batteries as from personal experience, from morning till late at night, you will be greatly enjoying today's photography opportunities! In the early evening you will return at Mr. Jig's family for a hot nomadic dinner and traditional Mongolian tea. 
Day Four – Medicinal Uush sand dunes visitation (B): Today, before breakfast it a great time to go out for a light trek in the area and capture some brilliant early light silhouettes. After breakfast, you will have more opportunities for trekking around the location and visit the surrounding caves as well as the monument erected in memory of Mongolia's most famous long singer, Mrs. Norovbanzad. On the way you will stop at the local "Ovoo" (stone mound of Shamanistic culture, locals believe that deities listens to the people's wishes and fulfills them) and put small stones. Around 11am our local driver will arrive and you will continue your overland travel across the Middle Gobi's Desert by local jeep to Uush Sand Dunes and Zag Mod– which is an adventure by itself. Uush Sand Dunes are medicinal and used for treating back, rheumatic fever, kidneys etc., domestic inhabitants annually go to Uush Sanatorium which is located near the sand dunes. You will have a picnic lunch near the sand dunes. Afterwards, you will continue your four kilometer desert journey to the ruins of Hutul Monastery and then onwards 75 kilometer overland journey to Ulziit village, home to famous Mongolian Horse Head Fiddle Players, where upon arrival Mrs. Uigarmaa's family they will prepare and serve you with a wonderful dinner and tea before you start your late afternoon six kilometer journey to Ban Cliffs. This is going to be a truly special evening as the sunsets you will greatly enjoy the atmosphere. Upon returning to Mrs. Ulzii's home, you will be retiring for the night for a much deserve rest. Apart from the above you can use other paid services – hot shower, laundry, telephone and medical shop etc.
Day Five – Overland Trip to the famous wind canyons of Tsagaan Suvrag (B, L, D – Overnight in Ger): After breakfast, you will continue your trip to Tsagaan suvraga cliffs; it's interesting to see the sheer slope, facing east – from a distance it seems to be the ruins of the ancient city. The cliffs are an average 30 meters high and 100 meters wide – over thousands of years the wind has created this amazing structure; afterwards, you will continue the drive to next nomadic family. Upon arrival, Mr. Tumursuh's family will prepare and serve you with a hot lunch and tea – afterwards you can assist family members herding sheep and goats. In the evening time, as a suggestion, you can also play the traditional anklebone game or chess with family members before having the dinner and retire to your Ger for the night.
Day Six – Overland by bus and rural vehicle towards the Gobi Desert's Gurvansaihan Village (B, L, D – Overnight in Ger):  After breakfast, you will have overland jeep ride to Saihan Ovoo village. Along the way, you will have a picnic lunch. As you travel across the Middle Gobi you will experience vast distances where you will have very little human contact for hours at a given time. Upon arrival at Mr. Undral's Ger, you will have dinner and overnight in the family's extra ger.
Day Seven – Trekking to the ancient ruins of Ongiin Monastery (B, L, D – Overnight at Ger Camp): After breakfast, you'll have plenty of time to participate in the daily routine of nomadic lifestyle. After a hot nomadic lunch and traditional Mongolian tea – you will begin your ten-kilometer trekking excursion to the ancient ruins of Ongiin Monastery and will visit the locally famous pierced rock called 'Senjit'; where Chinggis Khan used to tie his horses too. Along the way, you will visit Zambaga Khairkhan that is a locally worshipped mountain and the historically significant cave that once served as refuge to Mongolia's "Robin Hoods" from local authorities. After a brilliant day of trekking in these remote desert landscapes, redden by the desert sun, you will begin your journey back to Tsagaan Ovoo Ger Camp where you will have dinner and overnight.
Day Eight – Trek around Ongiin Monastery, Gobi Desert's Largest Ruins (B, L, D – Overnight in Ger): Today is the day! After breakfast you are in walking distance of Ongiin Monastery, historically it was established 300 years ago and was the Gobi Desert's largest monastery throughout the Gobi Desert Region. During the repression of 1930s, the monastery was completely destroyed and around 300 monks were persecuted by revolutionists – today its one of Mongolia's most important gateways in between the central pastoral region and the internationally famous Khongor Sand Dunes in the deep southern region of Mongolia. After a wonderful afternoon of trekking around this amazing historical site, you will drive to your overnight destination at Mr. Jenkhuu's Ger. Upon arrival you will have a wonderful opportunity to travel by horse surrounding area for 5-6 kilometers and 'may' learn a Mongolian traditional game called 'Dembee' (Mongolian version of "paper, rock, scissors – the upper finger is the winner in 'Dembee'), which does involve the drinking of mare's milk and most likely some singing! If you survive (a little joke), you will have a great dinner and stay overnight at families' extra Ger.
Day Nine – Departure back to Mandalgovi (B, L – Overnight at Hotel, Independent): After breakfast you will may have some nomad lifestyle learning opportunities before lunch; to which our local driver will being the 220 kilometer journey back to Mandalgovi. Once you reach Mandalgovi, you can take the 1400 bus or overnight at the local hotel to catch the 0800 morning bus to Ulaanbaatar.