Mongolia Nomad Homestay – Trekking and Living Like a Gobi Desert Nomad
This Mongolia Nomad Homestay grants you Live Like a Local access to Gobi Desert nomadic families in a Gobi Protected National Park for some amazing trekking!
Community Fee: $156 USD for 4 days / 3 nights;
Additional In-Country Travel Expenses:
UB to Mandalgovi Bus Fee (one way): $4 USD;
Rural jeep (two way) (approx.): $104 USD;
Note: Jeep cost can be divided by number of persons;
Booking, briefing, handbook, healthy/safety coordination: $25 USD 
Imagine a trekking trip in prehistoric ocean canyons that are over 65 million years old and the ancient stomping grounds to herds of TREXs. Yes, this is the desert trekking route that cannot be missed if you are an avid explorer with the taste for adventure and an active imagination. These ancient ocean canyons span the distance of 65 kilometers long and 45 kilometers wide and is truly a geologist and boulders paradise as its densely packed rock formations literally takes you back in time. On this truly stunning Gobi Desert Adventure, unlike any other in Mongolia, you will travel overland to the Provincial Center of Dundgovi where you will 4×4 through vast and awe inspiring desert landscapes to experience the lifestyle of desert nomads. Along their route, you will travel between families by trekking and even some bouldering for the more experienced. Ih Gazriin Chuluu (Strictly Protected Area) is truly an unparalleled location in Mongolia by its own right and is considered to be a MUST visit location at our highest recommendation. It exceeds any preconceived notions, do make sure that you have your camera ready with plenty of batteries as upon arrival in the Noble Rock Fortress (seeing is believing) this paradise is a photographers dream come true, travelers will enjoy hours of trekking and brilliant opportunities for creative photography as you will discover via your lens that these monolithic rock formations even take on formations of animals, people and even Chingis Khan himself!
In addition to being a spectacular geographic wonder of the Gobi Desert, it is also consider being the origin of Mongolia's traditional long song and the birthplace of Mrs. Norovbanzad, one of Mongolia's most notable Long Song singers. So in theme with regions musical importance, our nomadic families will also teach you some traditional Mongolian songs and how to play traditional instrument such as the horse head fiddle, etc. 
Mongolia Nomad Homestay and Gobi Desert Trekking Day One
Travel to Mongolia's Gobi Desert Region (L, D): You will depart Ulaanbaatar City by rural bus and will start your southern journey overland to Mandagovi (the Provincial Center of the Middle Gobi) and as you travel you will witness the transforming power of desertification as you travel towards the Gobi Desert. Upon arrival in Mandalgovi you will be welcomed a lunch and milk tea to which you will begin the 70 kilometer desert jeep ride to Mr. Sugarbaatar's family where they will prepare and serve you with your first nomadic dinner. Along this portion of the trip, you will begin to see Ih Gazriin Chuluu emerge (Strictly Protected National Park) in the distant horizon. Ih Gazriin Chuluu is an amazing site and exceeds many people's expectations – from this point onwards you are nearing one of Mongolia's truly unique 'off the path' destinations. If you made good travel time, this is the point to capture some brilliant wide angle or fish-eye shots of Ih Gazriin Chuluu as you will be travel adjacent to it as the soft sunset rays will provide a brilliant luminance for some truly classic evening landscape shots.
Mongolia Nomad Homestay and Gobi Desert Trekking Day Two
Trekking through Mongolia's monolithic Ih Gazriin Chuluu "Ocean Canyons" (B, L, D – Overnight in a Genuine Nomadic Ger): Today is the day that you have been anticipating, after your breakfast Mr. Sugarbaatar will now start the unforgettable 13 kilometer trek through Ih Gazriin Chuluu; you will be truly over taken by the massiveness of this location. Like a National Geographic documentary, let your imagination run-free – 65 million years ago these were ocean canyons and before that it was the stomping grounds of herds of TREXs; southeast of Ih Gazriin Chuluu herds of TREXs has been reported to be found. As you trek, you will have plenty of landscape photography opportunities of some of Mongolia's most amazing rock formations. Once you arrive at Mr. Gundsambuu, they will begin to prepare and serve you with hot nomadic tea and dinner. While you are having your dinner, this is a great chance to relax and spend some quality time with your nomadic hosts and try to get to know the family. Before you retire to your Ger for the night, and if you brought a ball along, this is a great opportunity to play some volleyball or even go out for a light trek and take enjoy a wonderful evening of landscape photography with the kids as they are playing or singing songs.
Mongolia Nomad Homestay and Gobi Desert Trekking Day Three
Nomadic carvings and trekking through Mongolia's Monolithic Ih Gazriin Chuluu (B, L, D – Overnight in a Genuine Nomadic Ger): After breakfast you will start the trek through the rock formations i.e. Hanan hets, Senjit, Twin's Cave; you'll have a picnic lunch today. Upon arrival at Mr. Jig's family, you can chill out, have some drinks and try-out some homemade dairy products. Afterwards, you will continue trekking the rock formations – Tangad Rock, Chinggis Khan Rock, Khur khartsag's memorial place and monument as well as visit the Open Air Theatre that is home to the annual horse head fiddle and long song concert. Imagine this location filled with Mongolian performers located not only at the stage but also all around on the rocks providing a natural surround sound acoustics that rivals any home theatre systems. This is truly the time to make sure that you have your camera completely charged with backup batteries as from personal experience, from morning till late at night, you will be greatly enjoying today's photography opportunities! In the early evening you will return at Mr. Jig's family for a hot nomadic dinner and traditional Mongolian tea. 
Mongolia Nomad Homestay and Gobi Desert Trekking Day Four
More desert trekking and departure (B, L): Being your last day, before breakfast it a great time to go out for a light trek in the area and capture some brilliant early light silhouettes. You can trek around the location and visit the surrounding caves as well as the monument erected in memory of Mongolia's most famous long singer, Mrs. Norovbanzad. As you trek around, you will stop at the local "Ovoo" (stone mound of Shamanistic culture, it believes that local deities listens to the people's wishes and fulfills them) and put small stones. Around 10am our local driver will arrive and you will begin the 85 kilometer journey back to Mandalgovi. Once you reach Mandalgovi, you will catch a bus Ulaanbaatar at 1400 and have a packed lunch on the way.
IMPORTANT – THIS IS ONLY A TREKKING/MINIMAL IMPACT ROUTE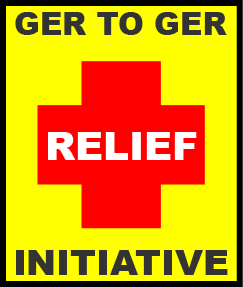 ATTENTION CLIMATIC INFLUENCES (Acts of God/Weather/etc.): Please note that any/all references to animal transportation (horses, camels, etc.) are currently unavailable owing to the recent years summer droughts/winter storms (etc.); from 2017-19, GER to GER can not NOR has not guaranteed this – HENCE – it's mainly promoted as a "Trekking Route". Please kindly respect the challenges that nomadic families are facing in recent years – in fact – currently there are only a couple families that have remained in this area as all other nomadic families have migrated away from this area permanently to the villages and/or to other provinces. Currently GER to GER is trying its best to support the remaining handful of nomadic families in this location – so indeed –  every purchase can definitely make a difference, however, every traveler must be aware of this situation and must be flexible to allow the nomadic families to alter the itinerary as needed to ensure their local stability; travel methods, distance, etc. Thank YOU for kindly understanding.
Please feel free to stay up to date via: ATTENTION EXTERNAL INFLUENCES
GER to GER Relief Initiative: As of 2018 spring, nomadic families of the Dundgovi region are suffering owing to winter storms and now spring droughts – this has been an ongoing issue for this region for the past few years… All travelers that desire to travel to this region are kindly requested to travel with minimal impact practices and visit these families with kind "supportive" hearts – your income via Geotourism is greatly assisting these families' ability to stabilize.
Important Notes for Mongolian Homestay Travel and Mongolia Homestay: These are "non-touristic" cultural adventures with nomadic families – please do refer to the 'terms and conditions' for further clarifications. Winter itineraries are provided for "reference" there will always be changes in activities, methods of travel, etc., to maintain the 'health/safety' of travelers and nomadic families. Please double confirm itineraries via email and/or upon arrival at our office during the "training workshop". ONLINE Itineraries are ONLY meant to provide you a "general" comprehension of day to day experiences and prices (subject to changes), terrain, lifestyles, etc., distances will change in accordance with Nomadic pastures, weather, culture, lifestyles and other factors.
Please do enjoy the spectacular landscapes of this region but do take it easy on the nomadic families – thanks!!!