LIKE MARCO POLO, 
GOLDEN  GEREGS (PAIZ) "AMBASSADOR  PASSPORTS" ARE  EARNED. 
BECOME AN AMBASSADOR BY LEARNING FROM AN AMBASSADOR and WISELY EXPLORE REMOTELY WITH NOMADIC FAMILIES!
Do you have what it takes (tactics, cultural knowledge, skills, honor, orthodox/ unorthodox multi-situational applied diplomacy, etc.) to successfully travel across Mongolia like Marco Polo, the ancient Khaan Huu(s) and nomadic tribes who were both warriors and peacekeepers that ruled the largest Empire known to human history from "GER to GER"?
Across our cultural adventures, it is NOW your chance to learn and challenge yourself to become something more than "just a tourist aimlessly following itineraries, herded like blind sheep in Russian Vans and taking meaningless-selfies in overly touristic locations"…
Golden Geregs ("Paiz") have authority over all others; this passport gives full control over rules, punishments, and much more! 
"Under the Almighty Eternal Sky the King's Name is Absolute Providence…", "Chingis Khan's Order as Destined by the Sky. This matter shall be allowed transit with Incredible Attention…", "By the Almighty Eternal Sky – The King's Name is Sword. No One Shall Hinder – Death".
"Мөнх тэнгэрийн хүчин дор хааны нэр халдашгүй дархан…", 

"Тэнгэрээс заяасан

 Чингис хааны зарлиг. Хэргийг үзэмжээр явуулбаас зохимой.", "Мөнх тэнгэрийн хүчинд хаан нэр хутагтай болтугай. Хэн үл бишрэх алдах, үхэх."
WHO DO WE DO? ETHICAL TRAVEL
GER to GER Routes ACROSS
MONGOLIA are truly versatile!
From travel to international film/TV productions for famed reality TV shows and races… GER to GER can accommodate any/all needs across Mongolia!
GER to GER Nomadic Routes across Mongolia are "extremely versatile" as they can be used for: 
1) Solo Trips – individuals/couples
2) Group Trips – family, friends, etc.
3) School Trips – high school, university
4) Summer/Winter Races – mountain biking, marathons, cross-country skiing, etc.
5) Home-Stays – amazing Basecamping!
6) Special Events – corporate team building
7) Film/TV Productions – reality, docs, tv, etc.
SHORT LIST OF GER TO GER'S SERVICES:
All inclusive packaged expeditions across Mongolia AND ALASKA'S INTERIOR

"Do it yourself" nomadic family to nomadic family travel routes – community tourism

"Educational Adventures" we support classroom cultural adventures across Mongolia

Overland transportation – buses, 4×4 jeeps, vans and more

Arranging accommodations, restaurants, in-country ticketing (bus, trains, etc.)

City and around city-tours and sightseeing opportunities

In-country "Professional Mongolia Briefing" conducted by a certified

NATGEO Geotourism Ambassador (training on culture, history, health/safety, language and more!)

Networks of nomadic families – choose from our operational areas (deserts, mountain, steppes)

Mixed travel activities with our Nomadic guides by horses, camels, ox carts, trekking, etc. 

Trained guides and interpreters

Options to have a nomadic family member to join your trip as a cook so you can focus on your trip activities and relaxation.

and so much more!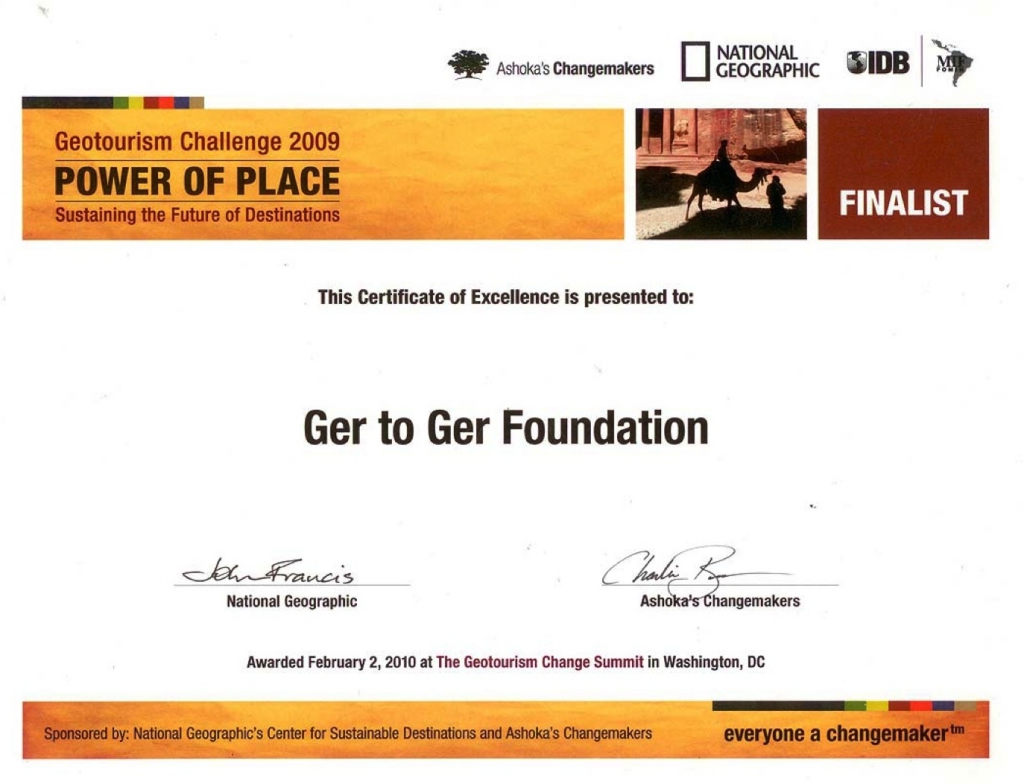 METHOD 1: Community Based Tourism Networks of Nomadic Base Camps for the Adventurous. Knowledge Based Travel: This means a certain level of learning and acceptance/empathy is required as you will be trained for an ole style cultural adventure! "Simply… just be good humans and understand that Mongolia's nomadic populations are slowly developing their capacities – it takes time; be flixible and you'll succeed in having a WONDERFUL adventure." – GER to GER TEAM
METHOD 2: Packaged Overland Expeditions "We've custom designed these trips for people of different backgrounds and interests; which includes: active adventurers, soft adventurers and even first-time adventurers who desire a good mix of city-like travel with a dash of adventure" – GER to GER TEAM
 Leisure Travel: Ger to Ger offers a variety of different trips depending on the objective. Specially packaged trips for your market offer you the unbeatable combination of uncommon nomadic real life adventures with the diverse spectrum of geographic overland expeditions that are escorted by a professional guide. These trips move at a slower pace and you have more time to explore, experience your surroundings, and get to know local people.
When considering a trip with GER to GER please do consider your past experiences as it will influence your expectations…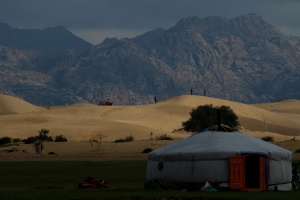 Nomadic Lifestyle with Mixed Travel Activities
Community fee: $186 for 4days/3nights Additional In-Country Travel Expenses Public bus to Rashaant Village (one way): $9 USD Mini bus to first ger and pickup (max
Read More »
WHO ARE WE?
WE ARE CHANGEMAKERS
First ever financial surplus that GER to GER makes funds surgery for a Nomad; those funds didn't go into anyone's bonuses;
one of 1000+ reasons why we are protective of GER to GER as it changes people's lives… and the launch of a 10+ year research initiative called the "Last Lifeline".
We can't change the world overnight, HOWEVER, we can try to change how people see the world!
BEFORE: HASHHUU SUFFERED FROM A SERIOUS INJURY SINCE CHILDHOOD – HE WASN'T ABLE TO WALK NORMALLY, COULDN'T MOUNT A HORSE BY HIMSELF AND ALWAYS REQUIRED SOMEONES ASSISTANCE WHILE HERDING ANIMALS, ETC., AS HIS WIFE EXPLAINS BELOW…
SURGERY FINANCED BY GER TO GER:  AS HASHHUU'S FAMILY DIDN'T HAVE THE FINANCES FOR A COMPLETE HIP-REPLACEMENT SURGERY DURING A RANDOM INTERNATIONAL VISITATION OF SURGEONS – HIS ONE CHANCE… ESPECIALLY IN A COUNTRY WHERE 'YOUR HEALTH' MEANS YOUR SURVIVAL…
Zanjan Fromer and his team provided top notch creative and logistic support for an episode of "The Amazing Race" for CBS. His creative problem solving and fast thinking helped us get through some very tough situations and in the end added one of the more memorable episodes to an Emmy and DGA award winning season.
– Barry Hennessey (Senior Field Producer for The Amazing Race)
OFFICIALLY MINISTRY AWARDED – MEDAL OF HONOR
Tested. Tried. Proven. AWARDED
OFFICIALLY CERTIFIED GEOTOURISM AMBASSADOR
MR. FROMER (ALASKAN TLINGIT/ NATIVE AMERICAN), FOUNDER, IS WASHINGTON D.C. HQ CERTIFIED NATIONAL GEOGRAPHIC SOCIETY GEOTOURISM AMBASSADOR SINCE 2010/MINISTRY MEDAL OF HONOR
"If you want to get an idea of what traditional life in Mongolia is like while also staying off the beaten track, this is the place to book a tour. I did a three day tour in the Middle Gobi region and a 6-day tour in Bulgan Province. I stayed in Mongolia near the end of april, which is a good time temperature-wise. Both tours greatly exceeded my expectations, as did the service provided by GerToGer…"
"…I thoroughly enjoyed staying with these people and want to thank GerToGer. These tours were the best combination of feeling safe (knowing you can always call them in case of emergency) and experiencing something real and unique. Definitely a highlight of my travels, you can't miss this if you are visiting Mongolia!"
GER to GER Founders quest to design uniques Cultural Adventures/Geotourism Trips that explore the relations between economics, environment and complexities of "humanity" in relation to history, lifestyles, traditions, cultures, etc. Like famed early explorers (Marco Polo, etc.) we prepare ourselves to explore, investigate and depict these ancient mysteries in hopes of bettering society's comprehension of "different cultures, lifestyles and more" via sharing our experiences ethically for the world to enjoy!
At GER to GER we pride ourselves on a statement that we give back 80% of humanitarian trip's earnings to nomadic families/ participating rural community members (drivers, businesses, etc.) whereas 20% is returned to our office for their marketing and training works… however, when calculating the expenses for international marketing (online/offline), international travel fairs (WTM, ITB, KOFTA, etc.) and associated costs (exhibit stand fees and exhibit designs, airline and transportation, print brochures, hotels, food/drinks, etc.,)… IN REALITY those humanitarian trips CAN NOT cover these costs… For over a decade, GER to GER has been paying for these critical works from its own 'packaged trips', international partnerships (packaged trips), personal investments, etc., to cover those expenses for Mongolia's rural communities. Hence, the amount that GER to GER gives back to the rural communities is actual MUCH GREATER than 80%.
GER to GER FULFILLS "ALL" UNITED NATIONS SDGs within its Operations

GERtoGER meshes "kinetic supply chains" with traditional "static supply chains" (cities, communities, etc.) into innovative travel itineraries, etc.
Nomadic families responsibly maintain livestock numbers in accordance with national park regulations; tourism incomes assist their goals: education, health, etc
We have conducted Nomad Relief Efforts during climatic disasters, films, media pieces, etc., that highlight the challenges faced by nomadic families; tourism incomes assist nomadic families to better prepare.
Via workshops all herder/travelers are trained about the importance of water resources in relation to mitigating waste related issues, etc.
Via workshops all herder/travelers are trained about the importance of land resources in relation to mitigating waste related issues, etc.
We actively promote the importance of the UN's UDHRs within Mongolia via operations, social media, etc.
Via social media networks, partners, donors, etc., GERtoGER proactively expands its networks. In fact, GERtoGER has launched new Global Initiatives:
"Responsible-Tours.org" established by GER to GER and the Founder, this new Initiative is being launched by "The Global Practitioners" to assist International CBTs, CSR Initiatives, alternative community travel networks and Geotourism Initiatives
"LastLifeLine.org" under the GERtoGER Foundation this new Initiative aims to match Global Issues of the aforementioned "MDGs/SDGs" that require exposure to better link with like-minded organizations.
80% of Humanitarian Trips' finances are returned to rural nomads, drivers, etc.; 20% towards rural communities' international marketing and training workshops.
We have/continue to employ nomadic families who are the poorest of the poor that only had 1 cattle and a couple sheep in the Gobi Desert, Terelj National Park, etc., and completely improved their lives within a few years, etc.
Our training efforts focus on daily health/safety, reduce sanitation illnesses (Hepatitis A, etc.), tourism incomes allow families to pay for medical insurance, visits, medication, surgeries, etc.
Via workshops/tourism incomes nomadic children are attending school, high school and university.
Over 99% of nationwide managers are women; rurally, women care for travelers family experience (food, drink, etc.) and men guide trips; strengthening symbiotic relationships.
Daily training activity: 1) nomads/travelers - "Leave No Trace" 2) importance of waste management to mitigate waste damages around pasture points and along travel routes.
Nomadic families now have bank accounts/credit histories to access small loans and procure solar/wind powered units via their tourism incomes.
Over 99% of GERtoGER human resources are rural-based; guides, drivers, nomads, businesses, etc., via "Geotourism" we strengthen supply chains.
"GERtoGER" is an ancient "kinetic supply chain" of the Great Mongol Empire.
Actively promotes/incorporates the UN's UDHRs within its operations, social media, etc.
it's time to go all out Indiana Jones!
 TOP TIP FOR JOINING TRIPS WITH NOMADIC FAMILIES
On GER TO GER you are embarking on an authentic "Indiana Jones" adventure to explore, learn how to navigate like an outback pro, safely explore Mongolia's deep "off the beaten path" rural areas, immerse yourself into nomadic lifestyle, use your Gers as base camps that you can trek and explore from, travel from family to family with you nomadic guides, enjoy hearty portions of local food and drinks, absorb the incredible geographic locations and flexible travel (relax near rivers/lakes, etc.), and give back to locals via meaningful methodologies as an Ambassador. GER TO GER is Mongolia's premiere community based Geotourism Initiative that aims to train you so that you may experience what most NEVER experience across Mongolia… As Mongolia's greatness is NOT what you can see – but rather
"Perceive
that

which cannot be seen with the eye."
– Miyamoto Musashi
WHAT DO PEOPLE THINK ABOUT US?
CONTINUOUS ACTION IS MORE MEANINGFUL THAN WORDS ALONE – EXCELLENCE IS A SUSTAINED HABIT
Our Success Rate
99% are very satisfied clients
"If you are thinking to take a tour in Mongolia this is the place to shop. Forget about all other agencies that offer traditional touristic tours with a English speaking guide, sleeping in tourost camps, etc.

 

Ger to Ger will place you in real nomadic family without a tour guide so you will be on your own, sleeping in real gers with family, eating with family etc.

 

I took 2 humanitarian tours (Dairy and Gobi) and no doubt one of my best experiences in my life."
We believe in good ole HONESTY; nobody is PERFECT, from 7,000+ SUCCESSES - less than 1% were displeased...
RESULTS FROM THE LAST 7,000 TRAVELERS
Liked the Humanitarian Trips - Just As It Is
Satisfied with the Humanitarian Trips - However Needs Improvement
Liked the Packaged Trips - Just As It Is
Satisfied with the Packaged Trips - However Needs Improvement
SEE WHAT "INTERNATIONAL EXPERTS" HAVE EXPERIENCED AND WRITTEN SINCE 2005 ONWARDS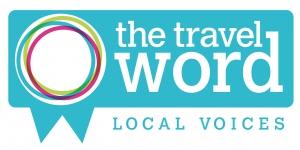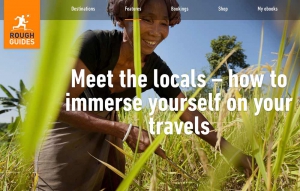 German Travel Writers Explore GER to GER
Check out our English & German Brochures

WE ARE PROUD TO SHARE OUR WORKS AND "PROFESSIONAL REVIEWS"
A Nomad States: "My additional revenue from tourism industry benefitted my livestock to grow sustainably as I had no longer kill animals to pay my four children's tuitions and my wife's liver treatment."
Zanjan and his team provided top notch creative and logistic support for an episode of "The Amazing Race" for CBS. His creative problem solving and fast thinking helped us get through some very tough situations and in the end added one of the more memorable episodes to an Emmy and DGA award winning season.
One of the World's Innovative Travel Entrepreneurs
Listed #8 "Out of the Ordinary Stays" of World's Best Travel Experiences
Mr. Zanjan Fromer awarded the Ministerial Medal of Honor
Thank you to you and your team! Couldn't have done this film without you guys 🙂
My family had an awesome experiences with Ger To Ger and the family we stayed with were very polite. I recommend very strongly for anyone is to LEAVE your Western ideals and politics at home because you're dealing with totally different culture. We've met some bad apples, tourist is what I am referring had issues before taking Ger to Ger. 5 groups just gotten off from other tour company and we got stuck with a few bad apples who had nothing better but complained from the get go. We knew that this family we stayed just finished hosting another family. We were told that Ger to Ger wasn't like other tour company where travelers weren't shuttle around like cattle and they take your money. This company let's Mongolians herders families take our money for staying in their homes. To us that was awesome and we experienced for ourselves one to one wonderful relationship with the Mongolian herders. These herders have a beautiful tradition and culture. Learn and read as much as you can about what to do and NOT to do. It's very important other wise your communications and your Western will clash. As far as working with Mr. Fromer from day one we have no complaints. The people or Mongolian herders told us that Zanjan Fromer has done a lot for their community. It took Mongolian herders a while to warm up to the idea of having people like us outsiders or tourist come into their homes and communities but soon saw the benefits which helped their families to make a living. No other tour company in Mongolia we know of does this kind of tour, and saying this we felt strongly connected to the people we stayed with. Yes, we would book our next adventure in Mongolia.
There were many reasons why I chose Ger to Ger: 1) They are a pioneer in Mongolian sustainable, culturally responsible tourism. 2) 85% of the fees I paid goes directly to rural Mongolian nomadic groups and communities. 3) This tourism activity helps increase rural social economic development. It was about meeting people and building relationships, not seeing all of the 'tourist sites'. 4) It promotes cultural interaction and furthers the education of the herders by exposing them to other cultures and languages. 5) It's required to go through a cultural 'orientation' before sending you out into the 'real' Mongolia. For the entire article visit... https://www.ottsworld.com/blogs/ger-to-ger-cultural-travel-in-mongolia/
Thanks to GER to GER, I booked a custom-made tour with my friends, a one-week trip with nomadic families and a lot of lessons to learn. Let me tell you, it isn't just about riding the horse and going around the scenic backdrops. For full article visit... https://writinghorseback.com/2017/12/ultimate-horseback-riding-vacation-in-khuvsgul-lake/
In Mongolia I did a home visit kind of tour with the Ger to Ger program. It was wonderful, unforgettable, enlightening and a pleasure. For full review visit... https://www.trippy.com/vt/Mongolia-1750-2-3557987/Can-anyone-give-me-a-review-on-the-Ger-to-Ger-programagency-in-Mongolia.html
My husband and I are in our late 30s, travel a lot, and have a pretty flexible budget so over time have taken every possible trip: guided group guided private, self guided and everything in-between. Ger to Ger is like nothing else we've done and became one of our best travel experiences. We did what the Mongolia Budget Trekking Trip Through Khangai Mountain Range for 10 days in August 2016. Ger to Ger provides an orientation and a bus ticket to a starting point and from there, you rely on new family each day as your host. At each yurt/ger, you get lunch, then participate in some sort of household activity, eat dinner, spend the night in a guest ger and then next morning after breakfast get transported by the host to the next family. The families speak zero English so you communicate using gestures, phrase book and drawings, which ends up being surprisingly functional and fun. The accommodations are very basic (outhouse, no electricity, etc.) but clean and comfortable. The nature is breathtaking - the steppe is bright green, vast and pristine as families are widely dispersed to have enough pasture area for their animals. First, about the orientation (2-hour overview of the trip in Ger to Ger offices). Yes, the owner comes off a bit arrogant and his approach doesn't really match what Westerners are accustomed to. But after you do the trip, you forgive him. The creativity and drive to build this unique type of tourism and the value he has delivered to local community and to foreigners' ability to get to know Mongolia qualifies him for some serious slack www.Zanjan-Fromer.com . Plus, we think some of his behavior is intentionally theatrical to get tourists in the mindset to not expect hand holding - the whole point of this type of a trip. (side note from Mr. Fromer: "not super arrogant, just a lot of information - 22+ years of expertise compressed into a short training - pressure, yes... at least it's not a 3 day diving training ;)... )
I also want to give a big shout out to gertoger. I mentioned the organization before but I really want to give them some airtime. They set up my trips to Bulgan and Dundgobi and I couldn't have asked for more. Their trips are so incredibly superior to any other ones I have heard of so, if you come to see the "sights" of Mongolia, especially the Gobi, you are foolish for not going with them. The sights are rocks, big rocks, smaller rocks, fields, some dunes, and some mountains. It's pretty boring. What is fascinating is the culture. 50% of the country is nomadic! You MUST experience that while you are here an they are the best way. All of the incredible experiences I have written about wouldn't have happened without them. Another reason gertoger rocks my world is that a lot of the proceeds go straight to the herders. That's the darn point. They are not being exploited, they are making money they need. Winter was really tough, some families lost all of their animals, and you can support them by visiting! So, if you are heading to Mongolia, and you should btw, go to http://www.gertoger.org/ to plan your trip. Full disclosure: Their trips aren't all easy. One of mine required you to be in decent shape and be able to handle long bumpy rides. But if you are looking for an adventure, an adventure you will find!
I certainly learned a lot from the introduction, and would not have wanted to be without it. And the English-Mongolian "dictionary" they proved was extremely useful, once I stayed with the nomadic families. But you have to try and use it in order to communicate with them. The nomads I stayed with certainly spend time with me, and in fact went beyond want I expected. I've travelled the world and spend a lot of time in Asia, but Ger to Ger offered one of the most memorable cultural experiences, I've had. So I can only recommend Ger to Ger
In summary, the winter home stay was an experience of a lifetime that will stay with us forever. The hostess and the entire family were welcoming, accommodating and incredibly kind to us, and the winter scenery was surreal and breath-taking. We strongly recommended the home-stay tour to other intrepid travellers!
The best choice for a tour in Mongolia! If you are thinking to take a tour in Mongolia this is the place to shop. Forget about all other agencies that offer traditional touristic tours with a English speaking guide, sleeping in tourost camps, etc. Ger to Ger will place you in real nomadic family without a tour guide so you will be on your own, sleeping in real gers with family, eating with family etc. I took 2 humanitarian tours (Dairy and Gobi) and no doubt one of my best experiences in my life. Thanks to Ger to Ger team
One of the best experience in Mongolia! My dad and I went for the 6D nomadic homestay tour. We got an opportunity to experience living the actual nomadic life, interacting with the local community, observing and learning about their culture. We witness a cow giving birth, the locals killing a goat and preparing it for dinner, a dog ripping off another dog's fur to defend itself and us! toileting in nature and riding horses across the beautiful terrain. The most wonderful thing about this trip is being able to experience their culture. It is something that I will never forget! Ger to Ger has been awesome, they ensured our safety and made sure we had our essentials. The briefing for the trip was really useful and we will definitely join them again when we are back! We highly recommend Ger to Ger:)
Amazing Insight into Mongolian Life! I had an amazing experience with Ger to Ger! My friends and I did the winter desert travel, and we had a blast staying with 3 traditional Mongolian families. We had the opportunity to participate in their daily chores (such as goat milking and herding) and we got to see some amazing sights via horse and camel. Just seeing the amount of work these families do in order to produce meat and dairy products made me realized how valuable animal products are. Ger to Ger gave us all of the tools needed to have a great time with these families, and I would easily do another trip with them!
Awesome, learned a ton! We spent a week out in Bulgan province with ger to ger and had a fantastic time, learned a lot (after getting up at 5am to help milk goats I will never again waste a drop of milk) got to experience a part of the nomadic lifestyle that wasn't catered to tourists which was exactly what we were looking for. Staff was very helpful, we felt as prepared as could be given our limited (nonexistent) mongolian language skills, amd ended up really getting a lot oUT of the trip. As long as you go into it with the mindset that you're there to learn and not get waited on hand and foot, it's 110% worth it.
GER to GER'S RECENT FACEBOOK POSTS
GER to GER Mongolia - Awarded Nomad Supportive Tour Operator shared Nas Daily's video.
1 day ago
Nas Daily
This is one of the most impressive things I've seen in a while. It's worth your time and your friends' time. The people at United Hatzalah of Israel are doing incredible work. All for free. All to save lives. Here is how they did it. Thank you Eli Beer and the team of volunteers for reaching out to Nas Daily and letting me film your operations. All around impressive. INSTAGRAM:
@NasDaily
GROUP: Nas Daily Global