"eXperience mongolia meaningfully…"
EXPLORE Ulaanbaatar City with our MASTER "Chef's Specials!" Experiences or "LIVE LIKE LOCAL" with Nomadic Families via rural GEOtourism networks and/or travel across Mongolia experiencing all the highlights via our custom tailored "EXPLORE LIKE A LOCAL" Expeditions. 
Mongolia's #1 Specialists in "RESPONSIBLE" NOMAD CENTERED COMMUNITY BASED TOURISM, LOCAL LIVING & GEOTOURISM DEVELOPMENT; up to 80% of revenues for both Live Like a Local and Master Experiences are returned to the locals, and 100% is returned to all participating NGOs of our "Empowerment Impacts" Experience (as our in-kind Social Impact contribution).
Awarded Mongolia's Ministry Medal of Honor
GER to GER GEOtourism Mongolia offers "value" and a truly unique way to sustainably experience Mongolia, its cultures, its lifestyles and its incredible "off the beaten path" GEOtourism adventures!
TRAVEL NOTICE – CLIENT SUITABILITY
Please kindly note that GER to GER is refined for the more 'responsible', empathetic, open minded, non-judgemental and non-touristic type of travelers and explorers who do not have the typical 'touristic expectations' that desire something truly unique that is much more towards the exploration of the non-touristic and/or "REALITY" aspects of cultures, countries, environs, geographic terrains, etc… If you are high maintenance, constantly require attention, impatient, dislike learning, dislike following instructions, have the attention-capacity of "candy crush", dislike authority, too picky (like a hardened quality supervisor and/or are  an itinerary-nazi who forces locals' non-touristic experiences to become touristic – but are incapable to pay for and/or nor able to join a proper packaged tour as a 'responsible tourist'), etc., then we kindly recommend you not to travel on "Live Like a Local" but rather opt for one of our packaged trips, and/or maybe better yet, we kindly invite you to research other 'tourist' travel companies; my team and I are tested, tried, proven and internationally awarded Specialists (decades) – we don't enjoy allocating our time for "hair in the cheeseburger" nonsense tactics to get free vacations, etc… 
If that's your "MO" then we are not a good fit for you – Thank You – but no thank you. 
Kindly note that we are extremely overworked with many social economic development related projects, programs and initiatives that further assists Mongolia's development… 
We just don't have the time for the nonsensical. Thank you!
As for everyone else…
WELCOME TO GER TO GER!!! 
WE HOPE YOU'LL ENJOY OUR WEBSITE AND OUR ENDEAVORS.
We are NOT just another "Business" that takes
GER TO GER'S TEAM & CLIENT ETHOS
"RESPECT THE LAND'S HISTORY, 
RESPECT THE CULTURE,
RESPECT THE PEOPLE'S GROWTH,
 MANAGE YOUR EXPECTATIONS, 
BY UPHOLDING INTEGRITY OF OTHERS"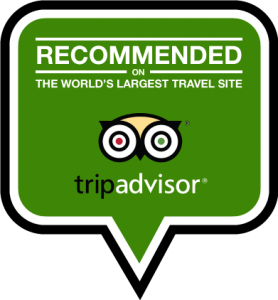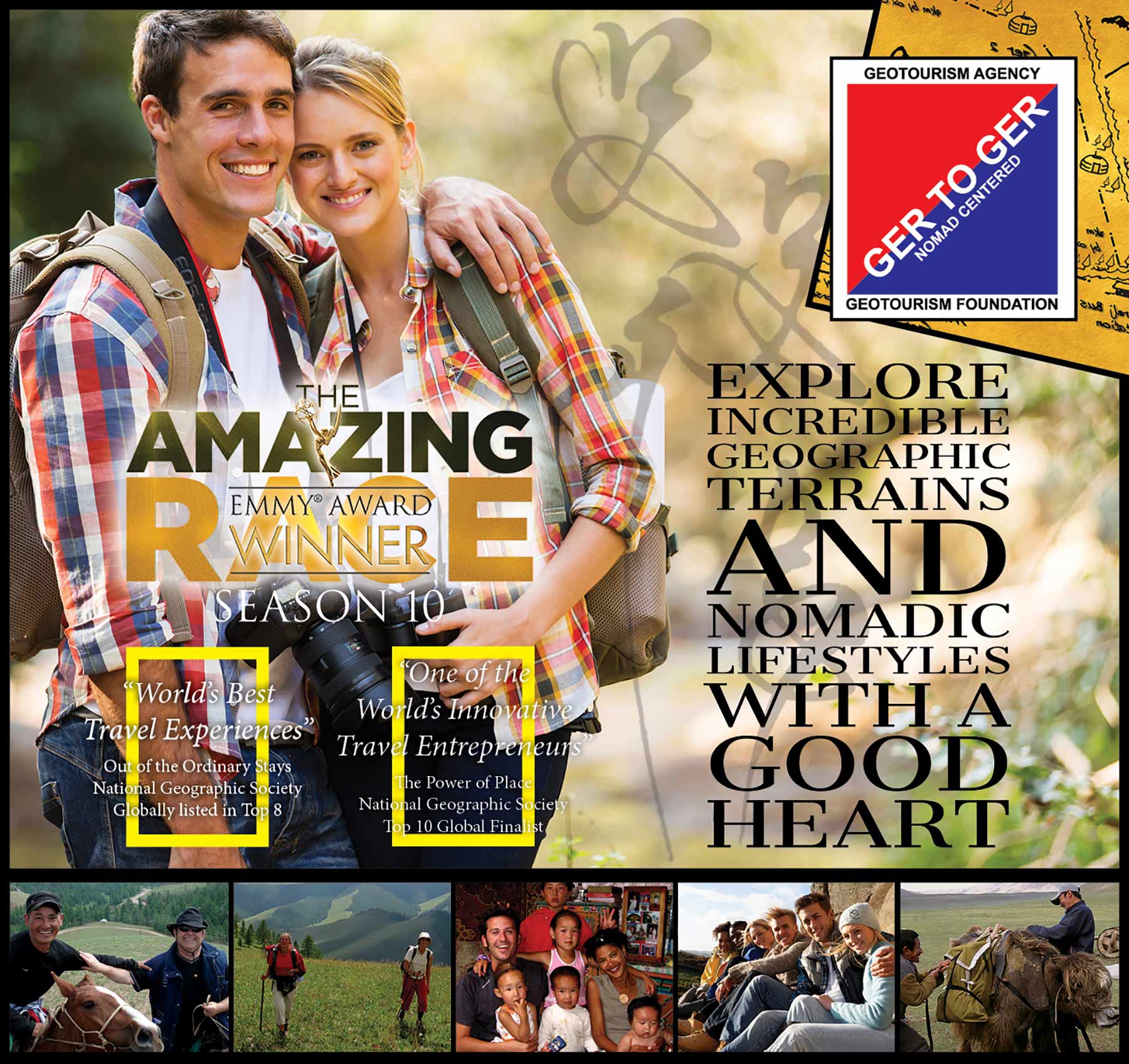 We are a Social Enterprise that does "good"
GER to GER "SHARES" ITS KNOWLEDGE AND WEALTH WITH THE LOCALS
Specialized UB City Experiences

Live Like a Local Nomad

Packaged Expeditions & Tours

Chef's Specials

PRO LOC FIXERS

SPECIALIZED CITY
EXPERIENCES WITH
MASTERS
Imagine having access to the Masters of Archery, Calligraphy, Asian Brush Arts, Khoomei, Horse-head Fiddle, and more... NOW YOU DO!
Don't be bored in Ulaanbaatar with the same ole sights/wasting time at dumb bars and junky guesthouses...  Join our Master Experiences and uniquely explore Ulaanbaatar City!
At GER to GER, we are 100% local-oriented GEOtourism Agency... with local assets across Mongolia; nomadic families, communities, honored human resources, masters of the arts, masters of music, masters of archery and more... GER to GER's Cultural Ambassadors and Master Instructors are opening the doors into worlds not commonly experienced NOR accessible to international travelers.
Living Like a Local Nomad
Community Based Tourism (travel method & local benefits): Networks of Nomadic Families for the Adventurous.  You will explore Mongolia from nomadic family to nomadic family across deserts, mountains, steppes, etc.; families are your hosts and guides. These Geotourism trips are 100% Affordable, 100% Community Based, 100% Reality, 100% On Your Own with trained nomadic communities that earn 80% of the Trip Fee!!! Nomadic families provide 3 meals with unlimited hot tea; your own nomadic ger as specified; nomadic guides that travel with you on an average of 20 to 40+ kilometers per day from one nomadic family to the next (family to family networks) across Mongolia's deserts, mountains, steppes, pastures, river valleys, etc., with horses, ox-carts, camel, etc.. These types of trips are semi-all inclusive; contact us for further details. Knowledge Based Travel: This means a certain level of learning and acceptance/empathy is required as you will be trained for an ole style cultural adventure! "Simply… explore Mongolia's incredible terrains and nomadic families' lifestyles with a good heart - be flexible/understanding and you'll have an amazing adventure." Rural Benefits: as the locals do most of the works as they are your host (you'll stay in the families' extra nomadic ger) and your guide across incredible geographic terrains (trekking, horseback, etc.), most of the income generated is returned to participating nomadic families and community members. 
Explore Like a Local Across Mongolia via Our Packaged Expeditions & Tours
Packaged Overland Tours and Expeditions (travel method and benefits): Packaged Trips are custom designed for people of different backgrounds and interests; which includes: active adventurers, soft adventurers and even first-time adventurers who desire a good mix of city-like travel with some adventure. Our leisure trips are specially packaged for your market that thoughtfully combine Mongolia's nomadic lifestyle with the diverse spectrum of geographic experiences (terrains, historical sites, etc.) all of which are escorted by a professional guide. These trips move at a slower pace and you have more time to explore, experience your surroundings and get to know the local people. The social-economic benefits from these trips directly funds our sustainability and our social economic development initiatives (United Nation's Sustainable Development Goals etc.) within Mongolia and abroad which you can read further about on our website.
"Chef's Specials!"
EXPERIENCE THE REMOTELY LOCATED 'BLUE SAPPHIRE MOUNTAIN LAKE' WITH HEART-WARMING HIGHLAND NOMADIC FAMILIES
Our "Chef's Specials" ARE DEFINITIVELY GER TO GER'S BRAND GEOTOURISM/LIVE LIKE A LOCAL EXPERIENCES! An off the beaten path hiking, trekking and horseback expedition/"Live Like a Local" experiences in a region of Mongolia that is unspoiled by the "general tourism industry" (impossible to reach by your standard tourist buses) of which GER to GER has been operating with our incredibly warm-hearted nomadic families for over a decade... our "Diamond in the Rough".
The following custom designed itineraries are 100% perfect for the avid hikers, trekkers, horseback and nature enthusiasts! 
Option One: Trekking to the Blue Sapphire Mountain Lake
Option Two: Horseback Riding to Blue Sapphire Mountain Lake
Option Three: Horseback Riding with Highland's Nomadic Ranchers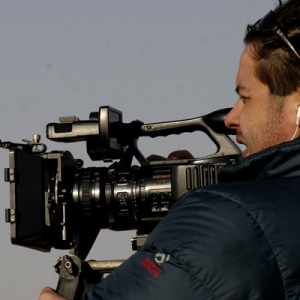 PRO Production Management
Mr. Fromer, founder of GER to GER, is a professional film and media specialist who's managed/fixed world renowned TV Programs across Mongolia for over a couple decades.
From 100s of small to large film productions - Mr. Fromer has been contracted by National Geographic Society, Rubin Arts Museum, CBS/WRP The Amazing Race, Quick Silver, ARD1, Syfy's Destination Truth (UNIVERSAL), NBC and so much more!
GER to GER is truly a "Producer's Paradise" as we are professional country producers ourselves that have traveled to almost every corner of Mongolia (-60 degrees in the winter to +40 degrees in the summer) with nomadic assets across Mongolia and working relations with a variety of tourism boards, Ministries, etc., and we work on productions from pre-scout creative development, scouts, all pre-production, production and post-production levels.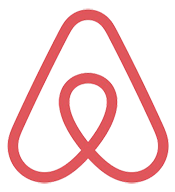 Official Adventure Partners
"GER to GER is officially one of the 200 Founding Members of Airbnb Adventures"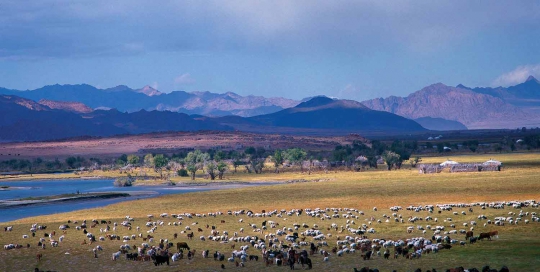 Live Amongst Mongolian Mountain Nomads
You can only book this 'Specialized Adventure' via Airbnb.
Note: this trip isn't the Blue Sapphire Mountain Lake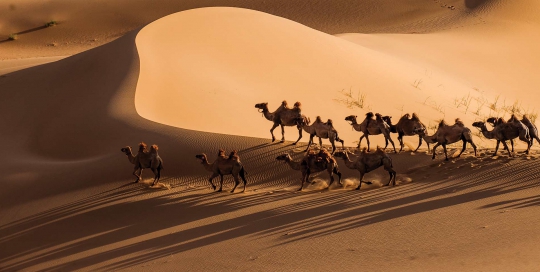 Nomadic Living in Mongolia's Deserts
You can only book this 'Specialized Adventure' via Airbnb.
SPECIALIZED CITY EXPERIENCES WITH MASTERS
Specialized City Experiences with REAL MASTERs
(private guide, driver, master instructor, workshop, meals, etc.)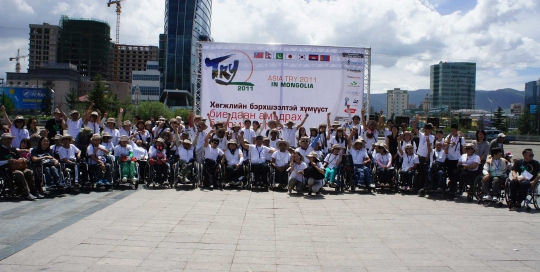 100% OF THIS 'EXPERIENCE' FUNDS WILL REMAIN WITH THE NGOS Duration: Full Day (approx. 7 hours - up to 30 min. …
LIVE LIKE A LOCAL WITH
NOMADIC FAMILIES
Networks nomadic families that provide Nomadic Cultural Adventures; trekking, horseback riding, etc.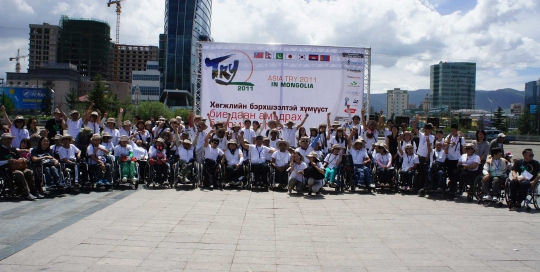 100% OF THIS 'EXPERIENCE' FUNDS WILL REMAIN WITH THE NGOS Duration: Full Day (approx. 7 hours - up to 30 min. …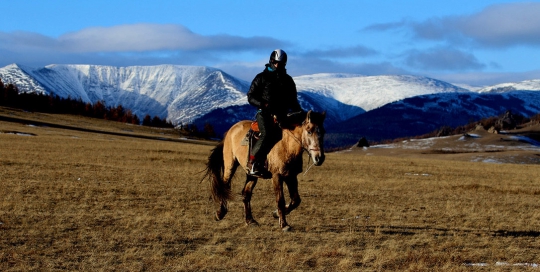 Community Fee: $472 for 9 Days / 8 Nights Min: 2 person Difficulty of trip: Challenging Method of travel: Lots of horseback riding Additional …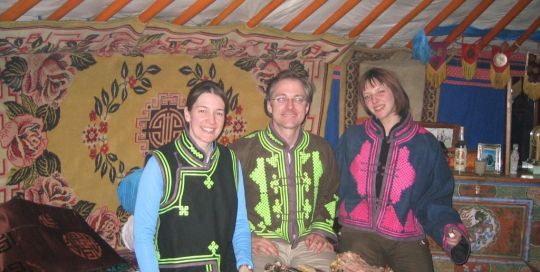 Duration: 4 days / 3 nights Difficulty of trip: Moderate Group Prices: (2-6) $297 p.p. Availability: Typically February or March Celebrate Lunar Festival (homestay) with …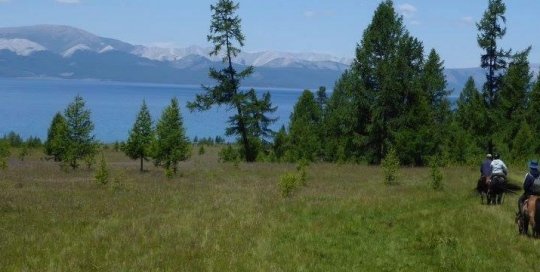 Community Fee: $312 USD for 9 days / 8 nights; Additional In-Country Travel Expenses: Rural Bus to Murun (1 way approx. 14 t0 15 …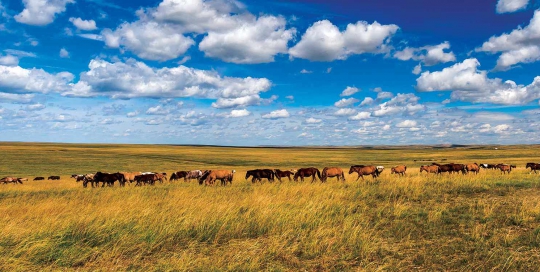 Community Fee: $265 USD for 7 days / 6 nights; Additional In-Country Travel Expense: UB to Tsetserleg Bus Fee (one way): $10 …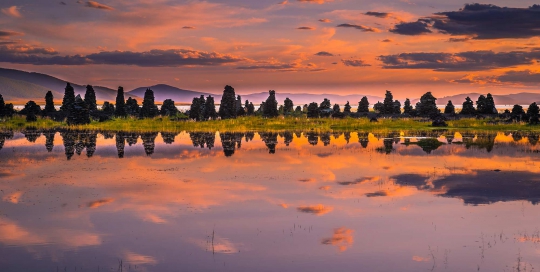 Community fee: $233 for 5 days / 4 nights; Additional In-Country Expenses: UB to Arhangai Bus Fee (one way): $10 USD; Russian jeep/van to first …
ATTENTION: GER to GER has "never" operated "nor" supported "nor" has it ever been associated with any/all rural exploitative and nomadic culture/traditional lifestyle damaging practices of "Ger Hostels/Ger Guesthouses" . HENCE, all GER to GER's rural nomadic "Live Like a Local" networks are locally designed "Packaged Cultural Adventures (Realism) with Itineraries" that (as a Social Enterprise) incorporate numerous nomadic families, activities, etc., along off the beaten paths a.k.a. "nomadic family's own routes" (generally speaking, "intentionally far away" from any/all Ger Camps as GER to GER 100% respects/supports Ger Camps' incredible-remote investments, endeavors, etc.). GER to GER's "Live Like a Local" is 100% a non-competitive threat to Mongolia's Ger Camps but rather GER to GER also includes numerous 'Ger Camps' into our GER to GER Packaged Trips, Expeditions and Customized Experiences. "Live Like a Local" indeed has a very clear, transparent and strong Social Economic Development Goals/Plans/Methodologies to advance/strengthen incredibly important rurally remote supply chains, destination development, etc.; as part of our Social Economic Stabilization Mission.
EXPLORE LIKE A LOCAL
EXPEDITIONS & TOURS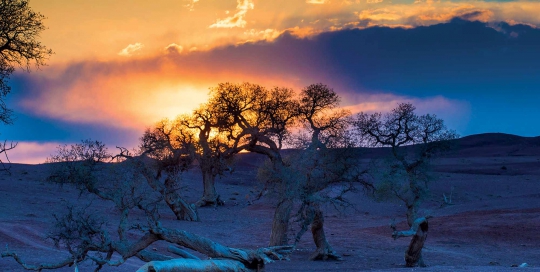 Duration: 14 days / 13 nights; Group size (Per Person Price): 2 per (1416USD); 3-4per (1155USD); 5-6per (1120USD); 7-8per (981USD) Difficulty of …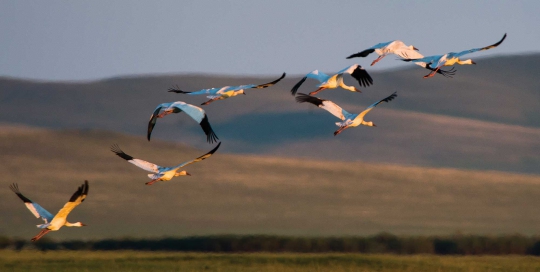 Duration: 5 days / 4 nights; Group size (Per Person Price): 2 per (762USD); 3-4per (629USD); 5-6per (627USD); 7-8per (551USD)     Difficulty …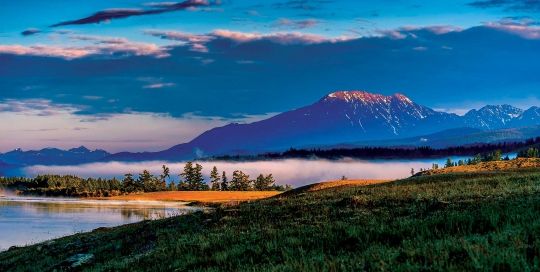 Duration: 14 days / 13 nights; Group size (Per Person Price): 2 per (1173USD); 3-4per (968USD); 5-6per (917USD); 7-8per (814USD)     …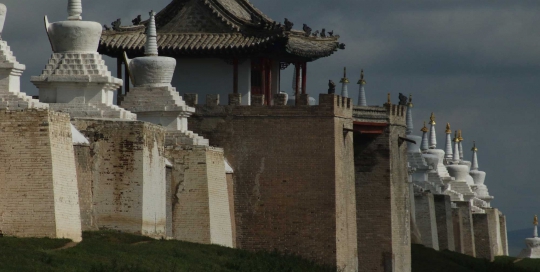 Duration: 6 days / 5 nights; Group size (Per Person Price): 2 per (665USD); 3-4per (574USD); 5-6per (546USD); 7-8per (502USD)    Difficulty …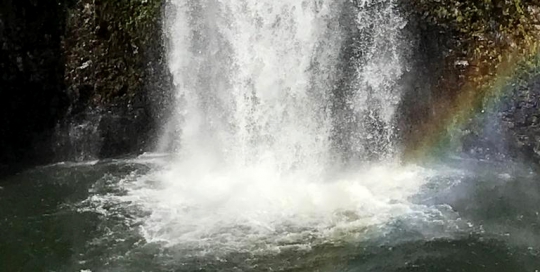 Duration: 5 days / 4 nights; Group size (Per Person Price): 2 per (594USD); 3-4per (520USD); 5-6per (505USD); 7-8per (467USD)    Difficulty …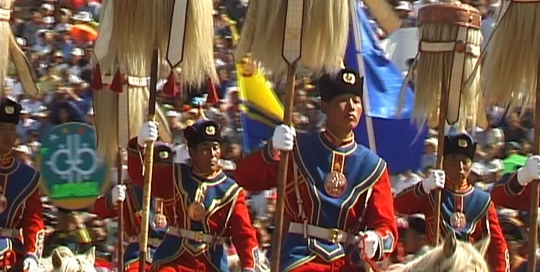 Duration: 14 days / 13 nights; Group size (Per Person Price): 2 per (1884USD); 3-4per (1614USD); 5-6per (1568USD); 7-8per (1380USD)     …
GER TO GER'S TRIP SEARCH ENGINE
WHAT DO PEOPLE THINK ABOUT US?
Our Success Rate
Well over 95% are satisfied clients
CONTINUOUS ACTION IS MORE MEANINGFUL THAN WORDS ALONE – EXCELLENCE IS A SUSTAINED HABIT
"If you are thinking to take a tour in Mongolia this is the place to shop. Forget about all other agencies that offer traditional touristic tours with a English speaking guide, sleeping in tourost camps, etc.

 

Ger to Ger will place you in real nomadic family without a tour guide so you will be on your own, sleeping in real gers with family, eating with family etc.

 

I took 2 humanitarian tours (Dairy and Gobi) and no doubt one of my best experiences in my life."
We believe in good ole HONESTY; nobody is PERFECT, from 7,000+ SUCCESSES - less than 1% were displeased...
RESULTS FROM THE LAST 7,000 TRAVELERS
Liked the Humanitarian Trips - Just As It Is
Satisfied with the Humanitarian Trips - However Needs Improvement
Liked the Packaged Trips - Just As It Is
Satisfied with the Packaged Trips - However Needs Improvement
SEE WHAT "INTERNATIONAL EXPERTS" HAVE EXPERIENCED AND WRITTEN SINCE 2005 ONWARDS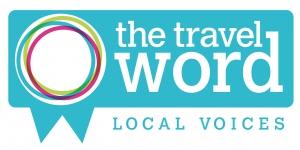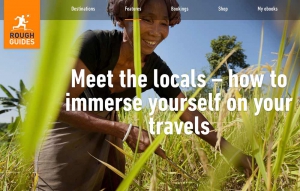 "If you want to get an idea of what traditional life in Mongolia is like while also staying off the beaten track, this is the place to book a tour. I did a three day tour in the Middle Gobi region and a 6-day tour in Bulgan Province. I stayed in Mongolia near the end of april, which is a good time temperature-wise. Both tours greatly exceeded my expectations, as did the service provided by GerToGer…"
"…I thoroughly enjoyed staying with these people and want to thank GerToGer. These tours were the best combination of feeling safe (knowing you can always call them in case of emergency) and experiencing something real and unique. Definitely a highlight of my travels, you can't miss this if you are visiting Mongolia!"
German Travel Writers Explore GER to GER