"Live Like a Local" with Nomadic Families via Geotourism Networks Across Mongolia
Mongolia's #1 Specialists in "RESPONSIBLE" NOMAD CENTERED COMMUNITY BASED TOURISM, LOCAL LIVING & GEOTOURISM
Awarded Mongolia's Ministry Medal of Honor
GER to GER Geotourism Mongolia offers "value" and a truly unique way to sustainably experience Mongolia, its cultures, its lifestyles and its incredible "off the beaten path" geographic adventures! 
We are NOT just another "Business" that takes
we are a Social Enterprise that does "good"
GER to GER "SHARES" ITS KNOWLEDGE AND WEALTH WITH THE LOCALS
GER TO GER'S TEAM & CLIENT ETHOS
"RESPECT THE LAND'S HISTORY, 
RESPECT THE CULTURE,
RESPECT THE PEOPLE'S GROWTH,
 MANAGE YOUR EXPECTATIONS, 
BY UPHOLDING INTEGRITY OF OTHERS"
Living Like a Local – Community Based Tourism (travel method & local benefits): Networks of Nomadic Families for the Adventurous.  You will explore Mongolia from nomadic family to nomadic family across deserts, mountains, steppes, etc.; families are your hosts and guides. These Geotourism trips are 100% Affordable, 100% Community Based, 100% Reality, 100% On Your Own with trained nomadic communities that earn 80% of the Trip Fee!!! Nomadic families provide 3 meals with unlimited hot tea; your own nomadic ger as specified; nomadic guides that travel with you on an average of 20 to 40+ kilometers per day from one nomadic family to the next (family to family networks) across Mongolia's deserts, mountains, steppes, pastures, river valleys, etc., with horses, ox-carts, camel, etc.. These types of trips are semi-all inclusive; contact us for further details. Knowledge Based Travel: This means a certain level of learning and acceptance/empathy is required as you will be trained for an ole style cultural adventure! "Simply… explore Mongolia's incredible terrains and nomadic families' lifestyles with a good heart – be flexible/understanding and you'll have an amazing adventure." Rural Benefits: as the locals do most of the works as they are your host (you'll stay in the families' extra nomadic ger) and your guide across incredible geographic terrains (trekking, horseback, etc.), most of the income generated is returned to participating nomadic families and community members. 
Packaged Overland Tours and Expeditions (travel method and benefits): Packaged Trips are custom designed for people of different backgrounds and interests; which includes: active adventurers, soft adventurers and even first-time adventurers who desire a good mix of city-like travel with some adventure. Our leisure trips are specially packaged for your market that thoughtfully combine Mongolia's nomadic lifestyle with the diverse spectrum of geographic experiences (terrains, historical sites, etc.) all of which are escorted by a professional guide. These trips move at a slower pace and you have more time to explore, experience your surroundings and get to know the local people. The social-economic benefits from these trips directly funds our sustainability and our social economic development initiatives (United Nation's Sustainable Development Goals etc.) within Mongolia and abroad which you can read further about on our website
GER TO GER'S TRIP SEARCH ENGINE
LIVE LIKE A LOCAL WITH
NOMADIC FAMILIES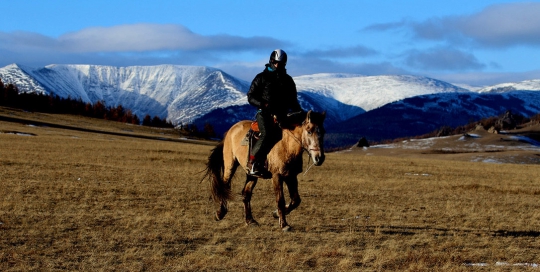 Community Fee: $472 for 9 Days / 8 Nights Min: 2 person Difficulty of trip: Challenging Method of travel: Lots of horseback riding Additional …
FULLY PACKAGED EXPEDITIONS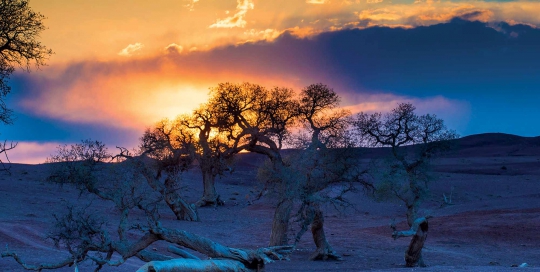 Discounts for Group sizes: (4-7) $1274 p.p., (8-11) $1075 p.p., (12+) $1008 p.p. For those truly wishing to see the diverse spectrum of …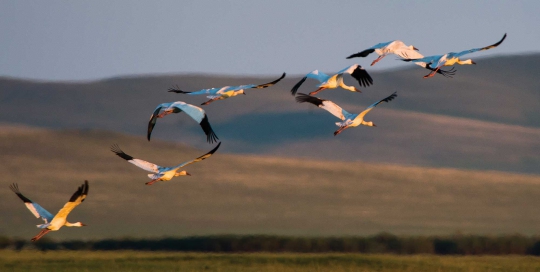 Discounts for Group sizes 5-8: $616 p.p. Mongolia Wildlife Reserve and Conservation Trip specializes in highlighting the county's broad diversity of …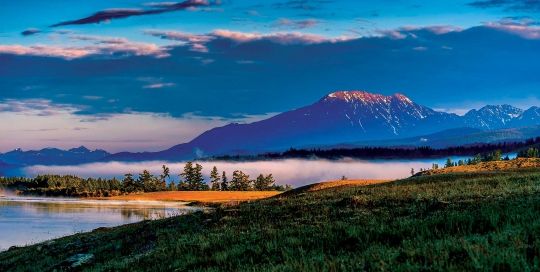 Discounts for group sizes 4-8: $1026 p.p. GER to GER's Triple Pearls of Mongolia overland packaged trip is a must! Its …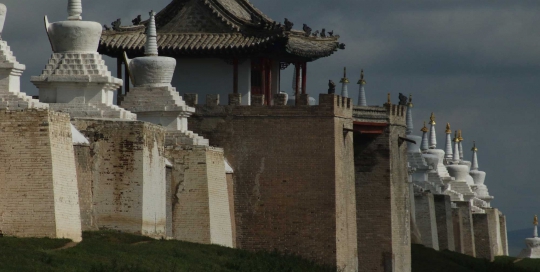 Discount for group sizes that range 5-8 persons: $591 p.p. Along the pathway of the Ancient Empire your overland trip will …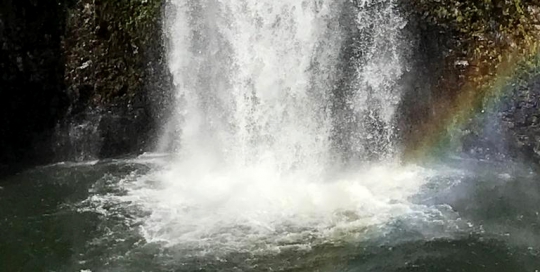 Discounts for group sizes 5-8: $584 p.p. This GER to GER overland trip is a wonderful travel package offers you the chance to …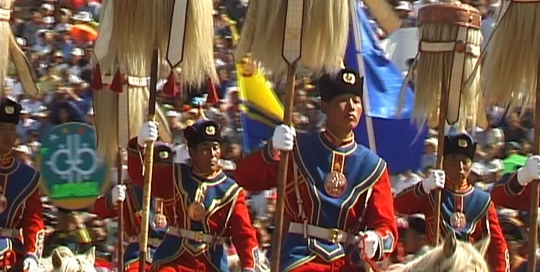 Discounts for Groups sizes: (4-7) $1706 p.p., (8-11) $1456 p.p. Mongolia's Naadam Festival is a brilliant time to visit the country if …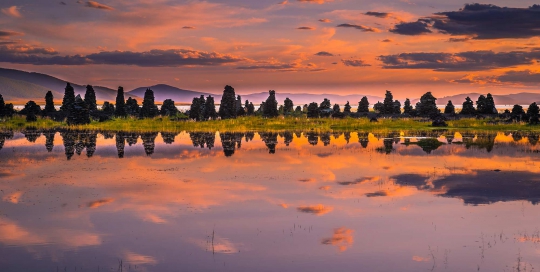 Discounts for Group sizes: (4-7) $1229 p.p., (8-11) $1042 p.p., (12+) $980 p.p. [ ZONE 3 - Packaged Trips for Everyone …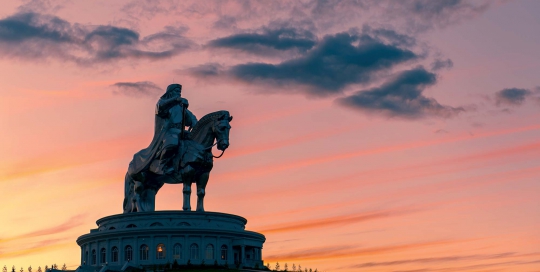 GER to GER Mongolia offers an array of horseback riding tours, trips where you can combine horseback riding with trekking and nomadic …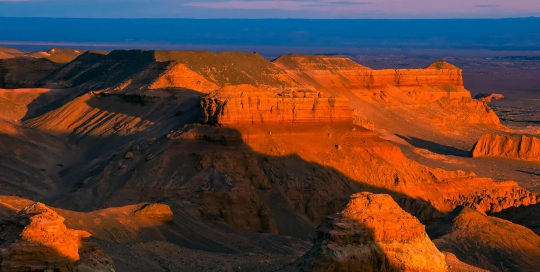 Discounts for Group Sizes 5-8: $657 p.p. So what was it like for Mongolia's first American Explorer? This route takes you around the sites where …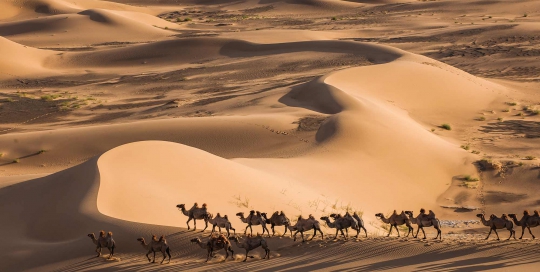 Discounts for Group sizes: (4-7) $1526 p.p., (8-11) $1279 p.p., (12+) $1197 p.p. This overland expedition offers travelers an amazing opportunity …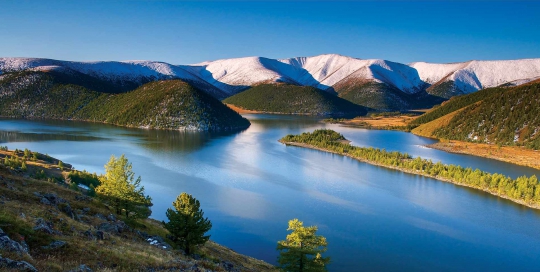 Once and awhile some trips are purely designed to give you, the international traveler, the best possible geographical experience within …
Explore MORE about our operations
GER to GER Routes ACROSS MONGOLIA are truly versatile!
From travel to international film/TV productions for famed reality TV shows and races… GER to GER can accommodate any/all needs across Mongolia!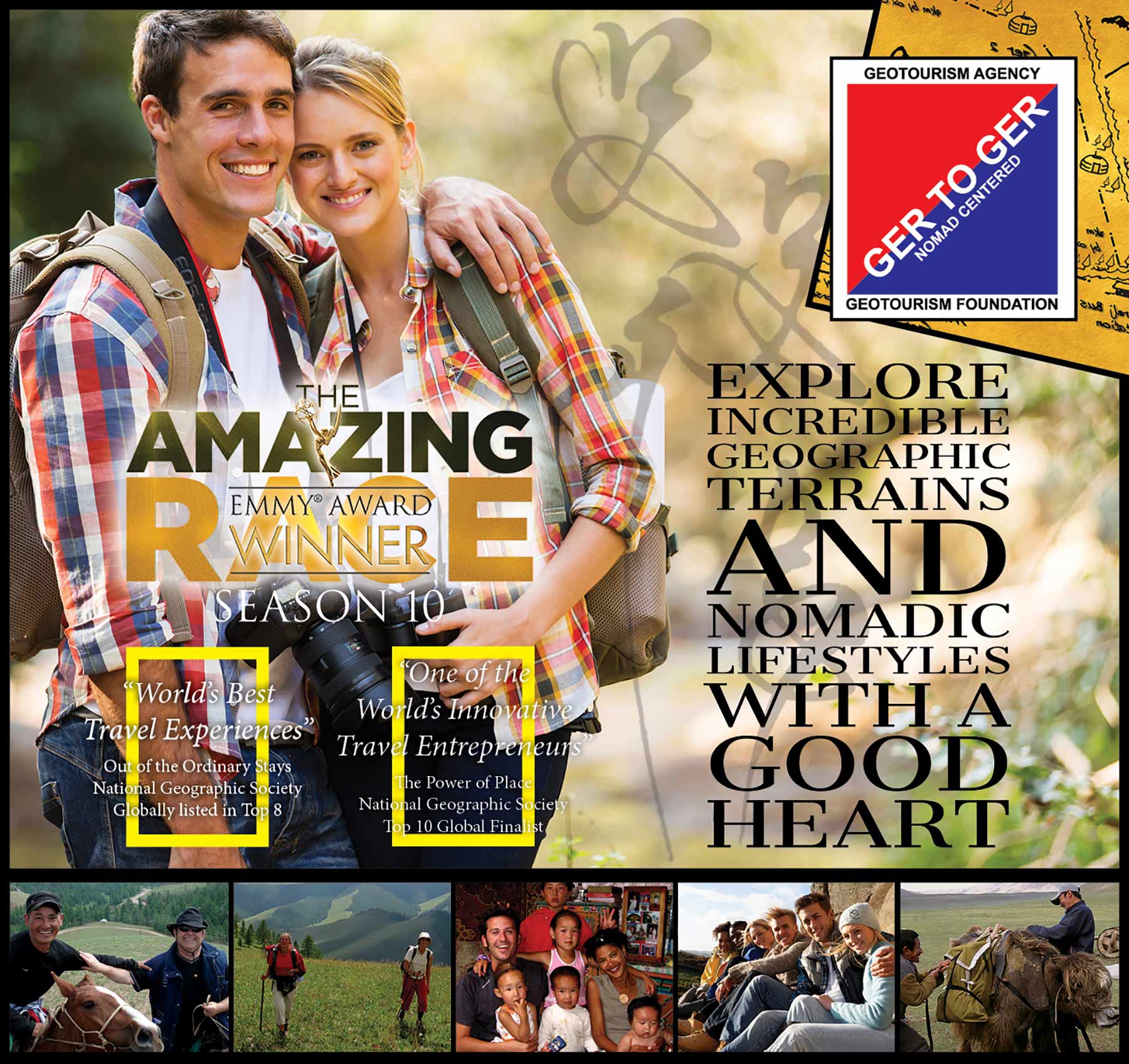 #1 SPECIALISTS

How YOUR company can benefit via GER to GER - Types of Offers, Seasons, etc.

Short List of OUR services
GER to GER is Mongolia's #1 Specialists in "RESPONSIBLE" nomad centered community based tourism that National Geographic Society refers to as "Geotourism"; Geotourism is defined as tourism that sustains or enhances the distinctive geographical character of a place—its environment, heritage, aesthetics, culture, and the well-being of its residents (via the UN's Sustainable Development Goals). You will experience an authentic "Marco Polo/Indiana Jones" adventures to explore, learn, experience, and give back to the locals via meaningful methodologies as a "GeoTraveler". GER to GER's methodology has been tested, tried, audited and AWARDED* for over 14+ years. 
*Today, in Mongolian History, GER to GER is the ONLY inbound tour operator/TV Production Specialists directly associated with the combined achievements (over a decade) that includes both an Emmy/DGA TV awards, Certified NATGEO Geotourism Ambassadorship & Certificate of Excellence, Mongolian Ministry Medal of Honor, UNESCAP Recognition and more! "The pursuit of "Excellence" is built upon the accumulation of daily habits…"; you can trust us to do our best in accordance with our established history of recognitions, honors and awards.
GER to GER Nomadic Routes across Mongolia are "extremely versatile" as they can be used for: 
1) Solo Trips - individuals/couples
2) Group Trips - family, friends, etc.
3) School Trips - high school, university
4) Summer/Winter Races - mountain biking, marathons, cross-country skiing, etc.
5) Home-Stays - amazing Basecamping!
6) Special Events - corporate team building
7) Film/TV Productions - reality, docs, tv, etc.
SHORT LIST OF GER TO GER'S SERVICES:
All inclusive packaged expeditions across Mongolia AND ALASKA'S INTERIOR
"Do it yourself" nomadic family to nomadic family travel routes - community tourism
"Educational Adventures" we support classroom cultural adventures across Mongolia
Overland transportation - buses, 4x4 jeeps, vans and more
Arranging accommodations, restaurants, in-country ticketing (bus, trains, etc.)
City and around city-tours and sightseeing opportunities
In-country "Professional Mongolia Briefing" conducted by a certified
NATGEO Geotourism Ambassador (training on culture, history, health/safety, language and more!)
Networks of nomadic families - choose from our operational areas (deserts, mountain, steppes)
Mixed travel activities with our Nomadic guides by horses, camels, ox carts, trekking, etc. 
Trained guides and interpreters
Options to have a nomadic family member to join your trip as a cook so you can focus on your trip activities and relaxation.
and so much more!
Traveling with Nomadic Families? Check Your Suitability
GER TO GER ZONING – AS OF 2019
Zone 1: Easy going circuits via nomadic family networks – first time outbackers and families with children.
Zone 2:  "Culturally Conscious" travelers who are experienced in the outback may travel on these nomadic family networks.
Zone 3 and 4: are Packaged Trips with guides, drivers, etc., are are open to first time outbackers, families and the more experienced.
All travelers are 100% responsible for choosing the correct "ZONES" for their experience and skill levels – if you have "Zero" outback experience and no previous experience with rural/bush/tribal peoples then you are required to choose: Zone 1, Zone 3 or Zone 4. First timers after completing at least one Zone 1 route are then accepted to travel on Zone 2 circuits with nomadic families.
When considering a trip with GER to GER please do consider your past experiences as it will influence your expectations… as we kindly discourage travelers booking inexpensive Nomadic Lifestyle Adventures with Nomadic Families with the goal of expecting/demanding "Packaged Trip" value (careful attention to itineraries, entertainment, etc.). Hence, please carefully review the following informations and our "terms and conditions". Thank you!
THANK YOU
WHAT DO PEOPLE THINK ABOUT US?
Our Success Rate
Well over 95% are satisfied clients
CONTINUOUS ACTION IS MORE MEANINGFUL THAN WORDS ALONE – EXCELLENCE IS A SUSTAINED HABIT
"If you are thinking to take a tour in Mongolia this is the place to shop. Forget about all other agencies that offer traditional touristic tours with a English speaking guide, sleeping in tourost camps, etc.

 

Ger to Ger will place you in real nomadic family without a tour guide so you will be on your own, sleeping in real gers with family, eating with family etc.

 

I took 2 humanitarian tours (Dairy and Gobi) and no doubt one of my best experiences in my life."
We believe in good ole HONESTY; nobody is PERFECT, from 7,000+ SUCCESSES - less than 1% were displeased...
RESULTS FROM THE LAST 7,000 TRAVELERS
Liked the Humanitarian Trips - Just As It Is
Satisfied with the Humanitarian Trips - However Needs Improvement
Liked the Packaged Trips - Just As It Is
Satisfied with the Packaged Trips - However Needs Improvement
SEE WHAT "INTERNATIONAL EXPERTS" HAVE EXPERIENCED AND WRITTEN SINCE 2005 ONWARDS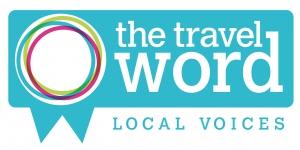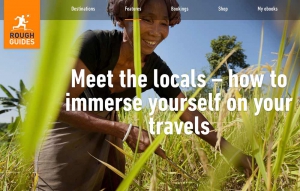 "If you want to get an idea of what traditional life in Mongolia is like while also staying off the beaten track, this is the place to book a tour. I did a three day tour in the Middle Gobi region and a 6-day tour in Bulgan Province. I stayed in Mongolia near the end of april, which is a good time temperature-wise. Both tours greatly exceeded my expectations, as did the service provided by GerToGer…"
"…I thoroughly enjoyed staying with these people and want to thank GerToGer. These tours were the best combination of feeling safe (knowing you can always call them in case of emergency) and experiencing something real and unique. Definitely a highlight of my travels, you can't miss this if you are visiting Mongolia!"
German Travel Writers Explore GER to GER

GER to GER Mongolia - Awarded Nomad Supportive Tour Operator shared a video.
6 days ago
Brut
Jason Momoa shaved — and the Game of Thrones and Aquaman star used the moment to draw attention to something he hates.
Brut
At the "Aquaman" premiere, Jason Momoa and costars performed the haka: https://www.facebook.com/brutamerica/videos/372316260010717/
Yes because shaving an epic beard brings awareness to recycling 🤦‍♂️
His beard is 100% recyclable and it will be back in 60 days
But it's TOXIC to the human body 🤦🏾‍♀️
So some guy shaves his beard and this is such a big deal! Why?
Glass is even better than aluminum, in my opinion. But good on him to try and educate on the dangers of non-recyclable waste. Plastics are also recyclable, the problem lies that too many city's don't have recycling services. Also, Jason Momoa's personality is what really makes him attractive. He looks amazing both with or without the beard.
Yeap. I love Mamoa but... well uhum... actually aluminium is toxic and research proves that food ought not to be stored in aluminium containers cause the containers contaminate the food with aluminium... also, the only thing that neutralises consumed aluminium is (correct me if I'm wrong) niquitine... So, uhm... aluminium detox with niquitine intoxication?
Best way to save the planet is not to shave.. period 😁
Please don't drink from aluminum cans, it is not healthy. Also better than recycling is to reduce and reuse, recycling is the last resort.
Well, I was just watching him shave his beard. I guess he talked about something important. Oh yeah! It was about recycling his beard. What a great initiative!🙌
Still gorgeous. I get the message with the beard. It's a little stint to get his message across since people are enamored by him. It's a way for people to click bait because here we all are.
What has the shaving of his beard to do with saving the planet and the recycling of aluminum cans???🤔🤷🏼‍♀️ I don't understand it.😳
Budweiser cans water for disaster relief
I love this, the only issue is aluminum is possibly linked to Alzheimer's and that's also scary. I suppose we should just be aware of how we use it. Still... recycle and stop using plastics!!!❤️My grandmother in law suffers from Alzheimer's.
I'd like to shave my winter crop of leg hair to bring awareness to actors and actresses being activists...like we can't think for ourselves.
High volume aluminum has a higher production cost and physical risk factor than plastic. His entire business model falls apart under the slightest bit of scrutiny. Just another virtue signalling celebrity, nothing to see here folks
What if everyone uses their own reusable water bottle, and gets it filled up whilst out and about, rather than buying a bottle of water. Shops could install a tank or something and you fill it up and pay by the litre.
Aluminium leeches just like plastic does, and concentrations of this metal in your body over time has been linked to Alzheimers. Stainless steel is the way to go, carry mine everywhere now
Lord...he shaves and INSTANTLY has 5 o'clock shadow... 😲
I will do whatever you tell ME daddy! No more plastic DONE!
This only works when all of the USofA has recycling services. Get real. Most small towns....and even neighborhoods in big towns don't have recycling services. And some people won't pay to have recycling services. Therein lies the problem.
Well, i appreciate his concern for our environment but i am unable to understand the relationship between his beard and recycling of plastic🙄🤔😂😂
Aluminum is bad for your health. I understand about plastics being bad for the earth. Stainless steel and glass or ceramic, is what I tend to use.
I love his beard but, even without it, he's still gorgeous ! <3
I understand where he is coming from, but unfortunately recycling is not the answer either... reusable bottles is the only way to go.. or just drink from the tap people.