OVER A DECADE OF PUBLISHED, AWARDED HOMESTAYS & ADVENTURES!
MONGOLIA OFF ROAD HOMESTAYs, community based tourism, Live Like a Local Nomad Adventure Homestays with Horseback and Trekking Trails, 4×4 Jeep Tours and Expeditions across Mongolia and Specialized Ulaanbaatar City Tours
GER to GER GEOtourism is a NATIONAL GEOGRAPHIC SOCIETY certified GEOtourism Ambassador, Social Enterprise, Community Based Homestay and local Tour Operator in Mongolia that does "Good" via our Adventurous Nomad Homestays and Fully Packaged Expeditions Across Mongolia.
"nomadic families commonly use their tourism incomes towards children's education, clothing, healthcare for their families, etc., which they typically can not afford."

FREE INTERNET SIMS CARD WITH EACH GER TO GER TRIP PURCHASE 🙂
JEEP TOURS TO GOBI DESERT, KHUVSGAL LAKE, TAVAN BOGD, ZAVKHAN'S OTGONTENGER, ETC., NATIONAL PARKS ACROSS MONGOLIA
IT'S HIGHLY RECOMMENDED TO COMBINE ONE OUR OUR MONGOLIA JEEP TOURS WITH SPECIALIZED ULAANBAATAR CITY TOURS AND A FEW NIGHTS LIVING LIKE A LOCAL NOMAD FOR THAT EPIC MONGOLIA ADVENTURE!
OVER TWO DECADES
 Rapid Expeditionary Development (R.E.D.) & SPECIAL PROJECTS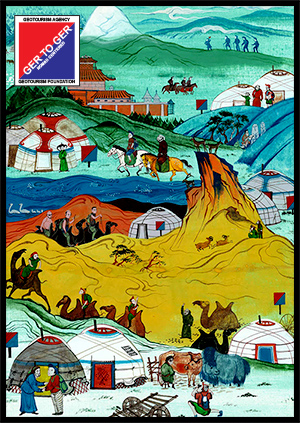 MONGOLIA COMMUNITY BASED TOURISM – NOMADIC HOMESTAY ADVENTURES with TREKKING AND HORSEBACK RIDING
Experience The Rare, 
Post The Unique,

BECOME THE CHANGEMAKER!
AWARDED THE MINISTRY'S 
MEDAL OF HONOR FOR LEADERSHIP
GER to GER was established by both its Alaskan (USA) Founder in partnership with its Mongolian Co-Founder to creatively design 'tailor-made' travel packages across Mongolia that encompasses active adventures (horseback, trekking, overland expeditions, etc.), incredible landscapes, in-depth cultural experiences, historical sites and more. By doing so, GER to GER finances its community based tourism homestay initiatives "Live Like A Local Nomad Experiences" that assist nomadic families and their communities across Mongolia to earn ethical incomes via responsible/community based tourism – it's AWESOME being good humans!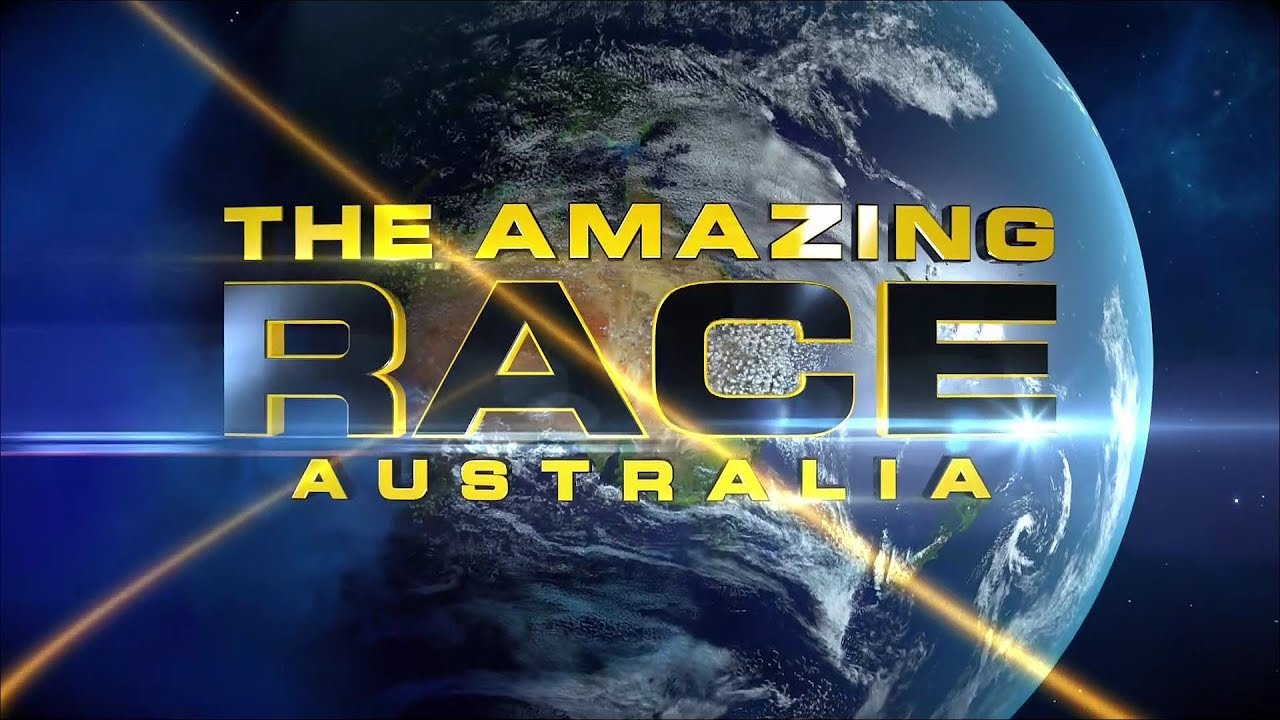 (ACTIVE FACEBOOK – LINKED VIDEO)
THE AMAZING RACE AUSTRALIA
GER to GER GEOtourism – OFFICIAL AMAZING RACE REPRESENTATIVE
GER to GER (MONGOLIA) is both FEATURED in, as well as, is THE OFFICIAL COUNTRY FACILITATORS/FIXERS/PRODUCTION MANAGEMENT of both
The 2006 Amazing Race USA (EMMY/DGA Awarded) & The 2019 Amazing Race Australia…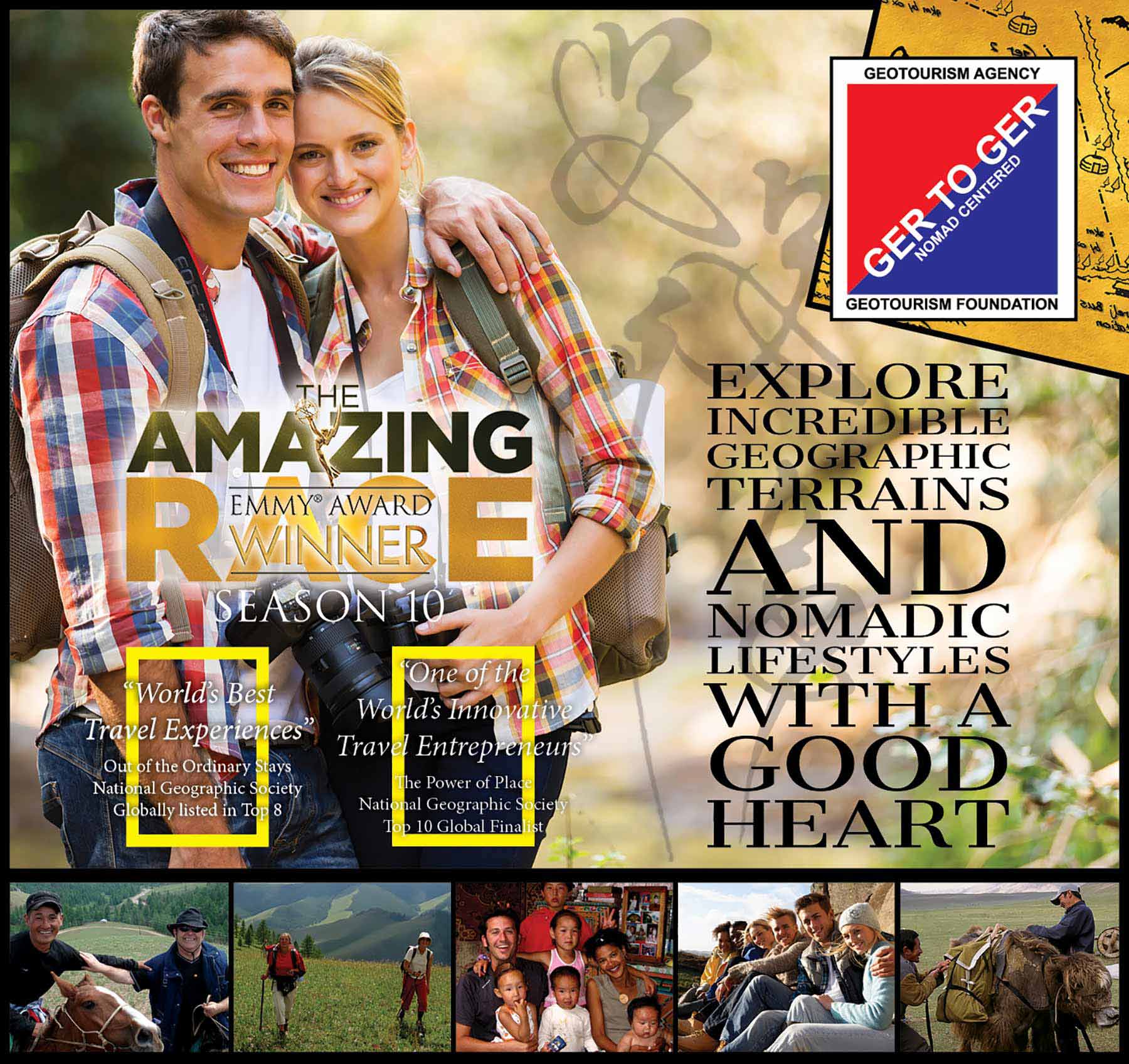 QUICK LINKS TO MONGOLIA JEEP TOURS, ULAANBAATAR CITY TOURS AND NOMADIC HOMESTAYS