PURE CULTURAL ADVENTURES
Our mission is to offer travelers unrivaled
savings at a selection of hand-picked
destinations.
Based upon 20+ years of 100s of expeditions for film, tourism and social economic development works (in Mongolia and around the world) – GER to GER TEAM decided to spearhead an "Open Ocean Approach" towards respectfully exploring cultures and remote geographies as a humanitarian. It's our mission to bring about a holistic methodology towards sustainable social economic development as culturally sensitive ethnographic explorers, cultural ambassadors and social economic developers. GER to GER offers a professional "humanitarian" training that includes: history, cross-cultural comprehension, ethnography, a variety of risk mitigation assessments, health, safety, navigation, language, etc.; in short, its a great refresher for experienced professionals and a fantastically intense learning curve for beginners.
IT'S OUR PASSION THAT OPENS THE DOOR of MONGOLIA
"Yes, statistically GER to GER has a well-proven history as one of the world's premiere examples of community based tourism, destination development and ecotravel with all the due diligences, recognitions, honors, awards and financial records to prove we lead the way in 'giving back' to rural nomadic tribes and communities. However, today we would like to express something quite different – we would like to highlight "our passion" as humanitarian explorers.
Owing to our humanitarian/community based tourism approach and countless sacrifices over the last decade, one can only imagine our endeavors have been full of adventures and countless learning experiences. GER to GER as a 'social enterprise' has expanded its operations towards fostering rural inhabitants and nomadic tribes to become equal stakeholders by proactively developing their capacities and skills in community based ecotourism; thanks to the initial in kind-support of the Swiss Agency for International Development/Cooperation and USAID. Today, locals are becoming the protagonists of social economic development and in conservation/environmental initiatives. After a decade of successful operations, GER to GER has become one of the world's longest lasting testaments of how Responsible Tourism can be developed, operated and sustained 100% by local inhabitants.
After 10+ years, our nomadic tribes and rural communities throughout Mongolia have learned a lot and are starting to provide unmatched "non-genetically modified" travel expedition services that are truly inherent of Mongolia's nomadic lifestyles. GER to GER is truly a successful union of Mongolia's ancient ways of exploration and today's desire for more socially and economically responsible active adventure travel and exploration.
We kindly desire to invite you all to experience both styles of travel from our humble Humanitarian Trips to full-fledge expedition style trips that offer the best of the both worlds; rural communities and the highlights of Mongolia in comfort."
Mr. Zanjan Fromer, Founder – on behalf of the GER to GER TEAM
Houston… We have Success!!!
GER to GER's Community Based Tourism Initiative is one of the World's first sustained 'Social Enterprises' that is 100% rurally managed with an operational history longer than a decade.

99% of GER to GER's human resources are all rurally based.

GER to GER has trained 1000s on Responsible Travel; locals & internationals.

For over a Decade GER to GER  maintains over 99% Safety Record.

GER to GER generates the most incomes for rural nomadic tribes and communities across the country; with the supportive documents.

98% of clients state that hospitality, traditional customs and travel safety was excellent.
 founder's message
"Travel the world responsibly,
experience it THE Locals' Way;
Nobody knows THE BEST of local locations THAN the locals.
The best geographic terrains, the best filming/photography sites, the best cultural experiences, the best base camping sites, the best river kayaking/rafting locations, the best fishing spots, the best foods, the best of everything that is local…"
 – Mr. Fromer, certified NATGEO Geotourism Ambassador
The Founding International Field Specialist (Mr. Zanjan Fromer) is reaching 200,000+ overseas hours of non-stop, 'out in the field'/overseas, transitional social economic development. When comparing Mr. Fromer's overseas hours with a FAA Certification for Pilot License – a Captain or First Officer of an airline flight requires 1,500 hours of total flight time as well as other requirements for certification – Mr. Fromer, Founder of www.GERtoGER.org and www.Responsible.Tours and www.Zanjan-Fromer.com, has sufficiently met those basic LEADERSHIP requirements with his approaching 200,000+ hours of continuous overseas social economic development works; learn more via the aforementioned websites.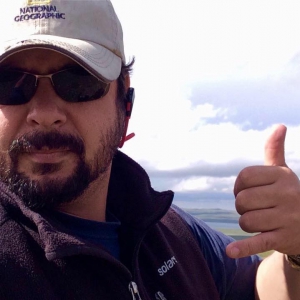 MR. ZANJAN FROMER
Founder
Mr. Zanjan Fromer has been working in the film, media, tourism and social economic development fields for well over 20+ years. Mr. Fromer is internationally recognized by renown institutions for over a decade (National Geographic Society, Ashoka Changemakers, USAID, SDC, UNWTO, etc.), and is the first American to be awarded the Ministerial Gold Star of Leadership (Medal of Honor) for his successful contributions towards Mongolia's transitional development.
Mr. Zanjan Fromer has an incredible history of social economic development and if you desire to learn more about Mr. Fromer we highly recommend that you visit his online portfolio at
Zanjan-Fromer.com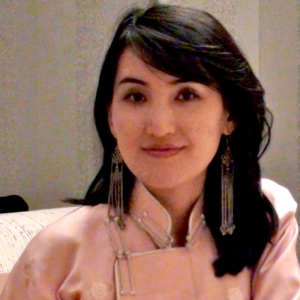 MS. BAYARSUREN YALALT
CO-FOUNDER
Ms. Bayarsuren Yalalt graduated top of her class with a Masters Degree in Tourism Business and Management – Ms. Yalalt has co-founded GERtoGER with Mr. Fromer, she is a massively driven to assist nomadic families connect with the greater tourism industry. Ms. Yalalt and Mr. Fromer have spearheaded the international Expo marketing works that has led to a greater industry awareness; today in addition to working with rural Mongolia, Ms. Yalalt remains locally active via industry working groups that desire to advance Mongolia's tourism industry.
Ms. Yalalt was recently recognized by the Mongolian Tourism Association for her years of contributions towards the development of Mongolia's Tourism Industry.
SOME PARTNERS HAVE INCLUDED
We have been recognized by the very best.
We are proud of our partners!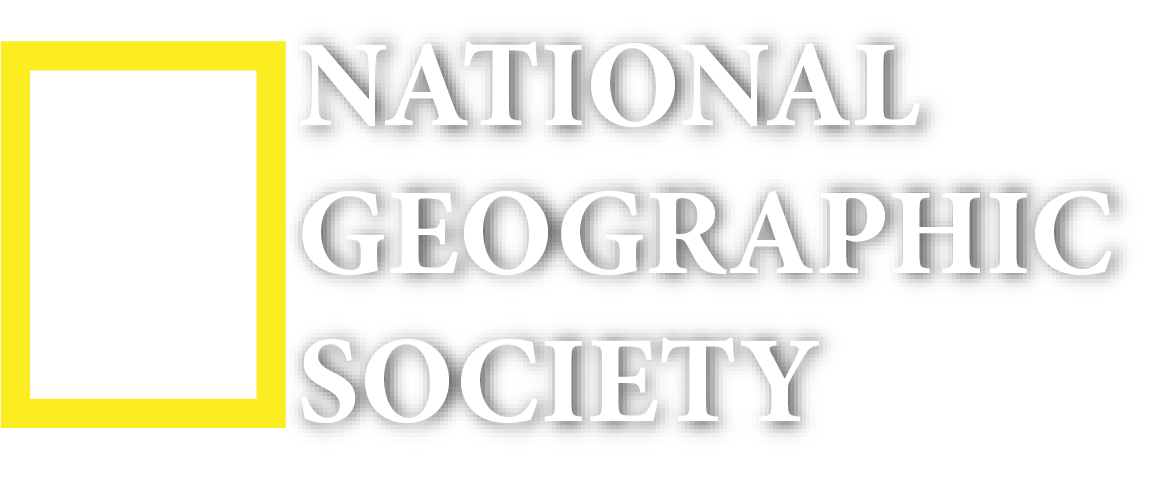 No request is too big or too small for our team. If it matters to you, it matters to us. Let us make your escape perfect.
Over a Decade of Successful Due Diligences, Recognitions, Achievements, Honors and Partnerships
Emmy and DGA Awarded "The Amazing Race"
Professional Production Management and Fixer Support for International Documentary Films and Reality TV
Mr. Zanjan Fromer of GER to GER is also a film-industry professional and provides international-level film and tv production logistics that includes all pre-production, production and post production logistical support; CBS's The Amazing Race – Season 10, Episode 2 was awarded both an Emmy and the prized DGA (Mongolia – Overall Country Production Fixer/Point Person – short-list of Mr. Zanjan Fromer's duties: all research and scouting/ location(s) lock-downs/ all production locations (ground/air) setups/ management/ production paperworks/ contracts/ sub-contracts/ all local budgets (and wrap-ups)/ support/ all production logistics and coordination – local HR to Production VIPs and Executive Producers/ secured communication networks/ safety; security/ first responders/ talent/ and etc. Local Nomadic Talent: GER to GER Nomadic Families) – Click here to visit the official online IMDb Listing , etc.
Mr. Zanjan Fromer – Professional Portfolio Website
• 2015 "THE MINISTERIAL GOLD STAR – MEDAL OF HONOR FOR LEADERSHIP" with its GOVERNMENT PASSPORT BOOK AND SEAL
• 2015 WTM London Travel Expo – an Official Representative Company approved by the Mongolian Government
• 2015 ITB Berlin, Germany Travel Expo –  an Official Representative Company approved by the Mongolian Government
• 2006-Today Official Partner of Give2Asia (USA501c3)
• 2005-Pres. IMDb Profile and Some Client Listings
• 2014 Certified Member of the American Society of Travel Agents (ASTA)
• 2008-2014 Lonely Planet "…most innovative tourism concept in Mongolia, …top of every traveller's wish list…"
• 2014 ITB Berlin, Germany Travel Expo –  an Official Representative Company approved by the Mongolian Tourism Association
• 2014 Adventure Travel Show London Exhibitor
• 2014 Hong Kong Adventure International Travel Exhibition – Exhibitor
• 2013 Ranked #4 in France's Lonely Planet "Top 10 Destinations"
• 2013 WTM London International Travel Exhibition – Exhibitor – an Approved Official Country Representative Company
• 2013 Rough Guides – Meet the Locals – How to Immerse Yourself on Your Local Travels
• 2012 COTTM Beijing, China International Travel Exhibition – Exhibitor
• 2012 National Geographic's "World's Best Travel Experiences" #8 – GERtoGER.org
• 2010 National Geographic Society – Geotourism Ambassadorship
• 2010 National Geographic Society – Global Finalist Certificate
• 2010 Honored by National Geographic as one of World's Innovative Travel Entrepreneurs
• 2009 Top Ten Global Finalist of National Geographic Society and Ashoka Changemakers "Power of Place" GeoTourism Challenge
• 2009 WHL Travel's Urban Adventures Award
• 2009 Tour Dust's Scholarship Award
• 2009 National Geographic Society's Weekend Broadcast
• 2007 United States Agency for International Development Grant Winner
• 2007 Officially recommended by UNESCAP at its 63rd Session – Page 14
• 2006-07 Established the Give2Asia.org – GER to GER Fund with the Assistance of Loreena McKennitt (internationally famed Singer) and The Asian Foundation
• 2006 Official Partner of the CBS's The Amazing Race: Season 10 Episode 2
• 2005 Swiss Agency for Development and Cooperation Grant Winner
• 2005 World Bank Tender Partner – Cross-Industry Supply Chain and Competitiveness Study and Analysis
GER to GER Experts are indeed internationally recognized multi-industry professionals – filmmakers, explorers, social economic developers and humanitarians that design travel experiences for 'Ethnographic Explorers'. Ethnographic Explorers are those that wish to have deeper genuine and intimate cultural experiences (as the locals truly live and interact with their environs) than theme-park sightseeing tourists or travelers; 100% controlled environments.